ЗНАКОМСТВА
КРАСОТА
ЗДОРОВЬЕ
ТУРИЗМ
АВТОНОВОСТИ
НОВОСТИ СПОРТА
On Saturday in Vladivostok rain and snow, sleet possible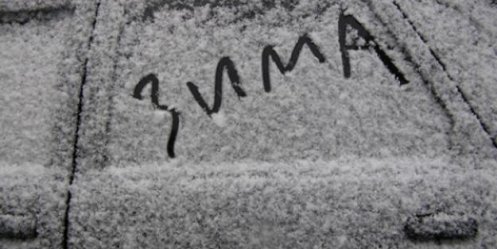 Today, April 6 the weather conditions in the Maritime region defined fronts. The region precipitation, sometimes severe (rain and snow). Southeast wind moderate, on the coast to high. Places glaze yavleniya.Temperatura air -3 +8 ° C.
Vladivostok overcast, precipitation (rain and snow), glaze effects. Wind northeast moderate in the second half of the day strong. The temperature +1 +3 ° C. Radiation levels 10 mR /hr.
B Ussuriysk clouds, precipitation (rain and snow). Wind northeast, eastern temperate. The air temperature +3 +5 ° C.
In Nakhodka clouds, precipitation (rain and snow). Wind northeast moderate to strong. The air temperature +3 +5 ° C.

29-08-2013, 15:18, eng news
Vladimir Putin arrived from Siberia in the Amur region at night. I spent the night in a boarding house near Blagoveshchensk. The morning held a meeting at the airport in the regional center. Then,...

22-07-2013, 19:33, eng news
In the framework of the XI International Film Festival of Asian Pacific Countries "Pacific Meridian" is a retrospective of the outstanding Soviet and Russian film director Alexei German, who died...

15-03-2013, 10:21, eng news
This popular trend of street art, like graffiti from yarn or yarnbombing (born - the "explosion of yarn"), and got to Vladivostok......

15-07-2013, 14:48, eng news
July 13 at the Sports waterfront townspeople watched a movie on the street. More than a hundred vladivostoktsev, wrapped in blankets, enjoyed her acting Jim Carrey in the film " Always say "yes ...

12-08-2013, 16:36, eng news
The police establish the causes and circumstances of the accident, which killed a young family. The accident occurred on August 9 around 17:00 pm. Behind the wheel of the car «Toyota Corolla» was a...

16-07-2013, 22:17, eng news
July 32012 on the island of Popov's decision Vladivostok Administration was created public bath. More recently, there goes staff Vladivostok beauty to help with the beauties of the island to maintain...

2-08-2013, 20:02, eng news
After the completion of construction work on the wall will create an art installation "The Silent regatta." As the chief artist of the city, the chief of the department of urban design Vladivostok...

26-04-2013, 15:30, eng news
The event was organized by the Office of Youth Affairs Administration of Vladivostok with youth social organization "Alternative"......

10-07-2013, 14:30, eng news
The event was attended by over 25 participants of the Union of Business Women of Khabarovsk - representatives of small businesses, public figures, leaders of various organizations and foundations....

4-04-2013, 07:20, eng news
Representatives of municipal governments, businessmen and leaders discussed the environmental problems in Vladivostok nakolpennym and exchanged experiences......