ЗНАКОМСТВА
КРАСОТА
ЗДОРОВЬЕ
ТУРИЗМ
АВТОНОВОСТИ
НОВОСТИ СПОРТА
Defense Ministry ordered the tanker to the Pacific Fleet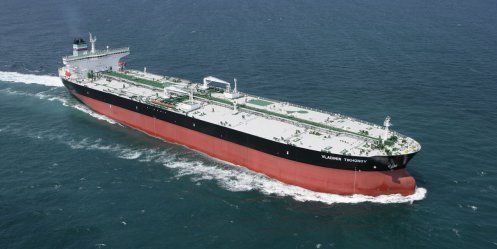 "Rosoboronpostavka" ordering authority of the Defense Ministry, has placed an order for the delivery of two medium-sized marine tanker project 23130. Under the terms of the tender, the court shall be transferred to the Northern and Pacific Fleet in November of 2014 and November 2015 respectively. Amount of a possible transaction estimated at 322.8 million rubles.
As expected, the winner will be announced June 20. Under the description of the application, the financing of the transaction will be carried out over three years (2013-2015), the supplier will be transferred 107.6 million rubles every year. The Navy tankers will be used for logistic support ships and submarines, diesel fuel, fuel oil, jet fuel, engine oil, water and food.
The vessel project 23130 is 130 meters long and 20 meters -, draft - seven meters and a displacement - 12000 tons. Vessel's deadweight with seven meters is about 7.5 million tons. Tankers can carry up to three tons of heavy fuel oil, 2.5 million tons of diesel fuel, 500 tons of aviation fuel, 150 tons of lubricating oil, a thousand tons of water, one hundred tons of food and a hundred tons of equipment and spare parts. All of the above is part of the deadweight.

1-03-2013, 09:57, eng news
Officially "pension for retirees" is sewage pumping station......
26-07-2013, 13:45, eng news
Retired reported that in private house, located in a side street Kursk, at night, breaking window glass, penetrate the unknown, stole money and valuables. As a result, the operational-search...

20-05-2013, 11:20, eng news
suffered girlfriend. As a result, suffered a motorist and her passengers: girls aged 17 and 21 years old. All three of them were sent to outpatient treatment......

20-08-2013, 18:47, eng news
As you know, many Russian stars are promoting their own brands - candy, "clothes", designer, etc. That's Maria Sharapova advances abroad to their line of chocolates called "Shugarpova» (Shugarpova)....
12-04-2013, 11:10, eng news
In Primorye, on a large fish processing plant in Big Stone found more than 7 tons of raw fish of questionable quality. More than 7 tons of fish found dubious in Primorye Most of the products have...

1-03-2013, 10:40, eng news
In Primorye, completed the investigation of the criminal case against former investigator......
18-06-2013, 18:47, eng news
Lottery, wine tasting, consultation, the competition of experts of the journal «Gardens of Primorye» - all this can participate every inhabitant of Vladivostok, if you come June 20 Thursday, 12 hours...

12-09-2013, 11:20, eng news
Primorsky Territory Governor Vladimir Miklushevsky today, September 12 attended the opening of the Eighth International Congress of fishermen. In Primorye, International Fishery Congress works, "The...

5-03-2013, 06:55, eng news
"Primorsky Krai Administration will act strictly and directly," - said Deputy Governor Vladimir Balan......

6-08-2013, 14:45, eng news
As previously reported, July 242013 in the village of Vostretsova Krasnoarmeyskiy district lost 2-year-old boy. Year-old child drowned in the Primorye According to eyewitnesses the child out of the...