ЗНАКОМСТВА
КРАСОТА
ЗДОРОВЬЕ
ТУРИЗМ
АВТОНОВОСТИ
НОВОСТИ СПОРТА
Pacific Navy midshipman "shine" to 20 years in prison for drug trafficking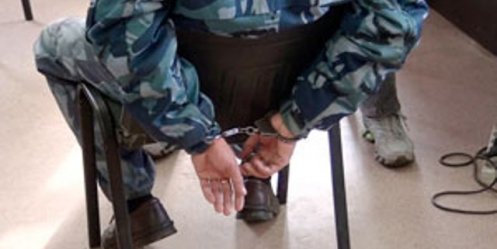 About 30 grams of the narcotic drug - cannabis oil, as well as several packages with hash oil, mixed with tobacco seized by the Russian Federal Drug Control Service for the Primorye Territory and the FSB Pacific Fleet during a search of the house on the street. Adm. Ugryumova in Vladivostok at the place of residence of a citizen born in 1976 serving in a unit of the Pacific Fleet, with the rank of warrant officer.
The drugs were virtually throughout the apartment, with a mixture of oil of cannabis with tobacco was packaged in small batches of 1-2 grams. Do law enforcement officers have reason to suspect that the detected packets with the drug were prepared for marketing. According to this criminal case under paragraph "g" of Part 4 of Art. 228.1 of the Criminal Code (sale of drugs on a large scale), providing for penalties of up to 20 years in prison.

23-08-2013, 14:31, eng news
In the village of Andreevka, located in the bay of Trinity, which is the most popular summer holiday destination in the Far East, the Russian FSB Border Guard officers in the Primorsky Territory and...

27-04-2013, 17:50, eng news
Igor Pushkarev, as promised, along with administration officials removed the debris from the Mine Park campus. (PHOTOS, VIDEO)......

9-05-2013, 14:20, eng news
68th anniversary of Great Victory Vladivostok celebrates not only a big way, but with taste. Today, May 9 on the area of the Fighters for Soviet Power was appetizing celebratory event "Soldier's...
22-06-2013, 22:45, eng news
Знаменитая рок-группа отметит 30-летие творческой деятельности ударным концертом и живым звуком......

18-08-2013, 22:01, eng news
Yesterday ended in Vladivostok festival "Days of Latin America." From 15 to 17 August the residents and guests of the regional center could get acquainted with local cuisine, fiery dances and songs...
21-06-2013, 13:01, eng news
The first accident occurred about three in the afternoon at the entrance to metro «Dalnerechensk»: 16-year-old motorcyclist when making overtaking not convinced of the security of manoeuvre and made...

4-05-2013, 13:40, eng news
Meteorologists predict the edge of sunny weather with dry winds and drizzling mist, intermittent rains with thunderstorms and rainfall oblozhnye......
5-06-2013, 20:16, eng news
Tomorrow, on 6 June, in Vladivostok football tournament will be held with participation of pupils of children's homes. The organizer of the sports competition acted as the youth Association «Rotaract...

18-09-2013, 10:29, eng news
Synthetic drug weighing almost 50 grams of two residents of the city of Tomari were trying to import from China in order to further the implementation of the Sakhalin region. Young people born in...

12-09-2013, 19:41, eng news
In the State Duma oppose proposals residents of Yakutsk, where on Sunday committed rape of four girls to toughen penalties for pedophiles including the death penalty. On Wednesday, about a hundred...