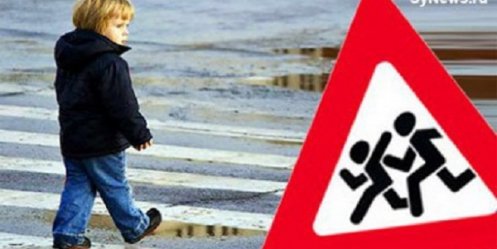 Since the beginning of the year, the province was more than 120 traffic accidents involving children, which injured 125 juveniles in 4 cases resulting from accident injuries were incompatible with life. The youngest victim was a little over one and a half years.
The first accident that killed a child occurred on April 7 in the suburbs of Vladivostok - motorist earlier license suspension for transportation management in a state of intoxication, has exceeded the safe speed, lost control and hit through the fence, ran off the roadway on the down slope. At the time of the accident in the front passenger seat is a 6-year-old girl, she was not wearing a seat belt and struck the fatal injuries.
After 10 days in the guerrilla zone edge in similar circumstances lost half old girl. At the moment of impact was a small child in a booster, child restraint intended for children over 3 years.
In May of fatal injuries received by children, pedestrians.
May 4 on the First of the Vladivostok area under the wheels of a passenger car was killed 9-year-old boy suddenly ran out into the street right under the wheels of a motorist. The accident occurred 30 meters from the pedestrian crossing equipped. The victim took the "coach" ambulance, but on the way to the hospital, he died.
After 4 days in Krasnoarmeysky area under the wheels of the semi-trailer killed 10-year-old boy. As was established later, two children, a girl and a boy walking along the roadway to meet the flow of traffic, at some point, the boy slipped and stepped to the right and came under the rear wheel of the semi-trailer passing car. As a result of hitting a child was seriously injured, was taken to the central district hospital, but to save his life failed. At the time of the accident the children were on the roadway without adult supervision.
Year after year, the main type of road accidents involving children are involved pedestrians, in second place - the children, passengers and third - Children drivers.
On the eve of school holidays Traffic police Primorye appeals to parents with a request: Do not leave children unattended, remind them of the rules of the road, "traps", explain to the children that play, rollerblading, skateboarding, biking only in safe places - playgrounds and sports grounds, parks. Always remember: the roadway - is a source of increased danger, and any violation of the rules can lead to irreversible tragedy.