ЗНАКОМСТВА
КРАСОТА
ЗДОРОВЬЕ
ТУРИЗМ
АВТОНОВОСТИ
НОВОСТИ СПОРТА
In Primorye, a repeat offender arrested on suspicion of murdering a pensioner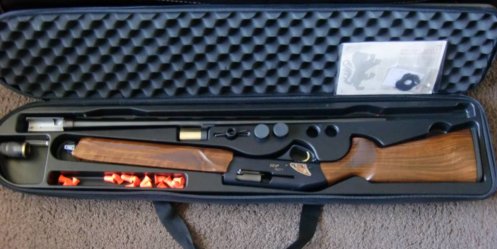 The police are checking into the murder of a resident of the village Maksimovka.
In the duty of the inter-municipal department of the Interior Ministry of Russia "Dalnegorsky" was reported paramedic ambulance that Maksimovka in the village in a house on the street Kolhoznaya found dead 70-year-old woman with a bullet through his head.
Immediately arrived on the scene investigative team. Before the arrival of the villagers Maksimovka police detained the suspect - previously convicted 34-year-old man. During a body search, police officers found and confiscated his 16-gauge shotgun.
Into the murder of review. Established motives for the crime. Materials sent to the Investigation Committee.
21-06-2013, 12:45, eng news
In Vladivostok, the construction of new roads, which greatly facilitate the lives of motorists. The new road will appear in Vladivostok With the introduction of highways in operation it will be much...

27-02-2013, 08:40, eng news
Detainees have acted on the orders of a local businessman, who for a considerable cash reward ordered to chop wood nekleymenuyu......
28-06-2013, 16:46, eng news
This dangerous disease had been detected by the results of laboratory studies conducted on applications of participants of foreign trade in potato supplies on the territory of Primorsky region. In...

25-07-2013, 15:17, eng news
The accident occurred last night on the 100 km of Komsomolsk-on-Amur - Khabarovsk, the press service of the Main Directorate of the Regional Ministry for Emergencies. According to authorities, public...
26-05-2013, 12:20, eng news
Members of online forums discussing the incident last night - about 22 hours motorist shot from a traumatic gun in the moped driver......
20-06-2013, 13:16, eng news
To increase the number of working places for the disabled institutions, employment services work closely with employers. Also the selection of the regional and Federal budgets for these purposes...
7-05-2013, 13:30, eng news
In Primorye from Myanmar delivered 47 tons of rice a grade of inflated. Imported rice corresponds to only 3 grade, and traders claimed it as a top-notch. Third grade rice imported under the guise of...
10-06-2013, 22:15, eng news
Investigators in Vladivostok completed investigation of the criminal case against a local resident, born in 1984. He is accused of copyright infringement. A resident of Vladivostok selling...

19-05-2013, 11:20, eng news
Two men by the name of Alexander and Evgeny a fight in a vacant lot near the bar. Alexander hit in the neck by shrapnel Eugene bottles and accidentally cut his carotid artery......

10-07-2013, 14:32, eng news
As a result of a quarrel father struck his son with a knife. On the fact of causing grievous bodily harm prosecuted. A man can be punished with imprisonment for a term of up to eight years. On the...