ЗНАКОМСТВА
КРАСОТА
ЗДОРОВЬЕ
ТУРИЗМ
АВТОНОВОСТИ
НОВОСТИ СПОРТА
Pupils Vladivostok are not limited to participation in cleanup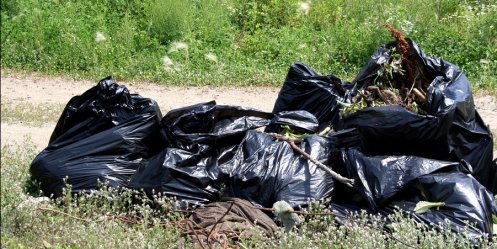 The first environmental action within the municipal long-term program "Improvement of waste management in the city of Vladivostok," held in the regional center.
School team competed in the selective garbage collection, participated in the competition on sanitation areas, participated in the first phase of environmental games.
Members of all shares welcomed the head of environment and natural resources of the Vladivostok Administration Alexander Korshenko, noting that such events bring in the younger generation responsible for the cleanliness and well-being of the city.
The winner of the first action of the selective waste collection "of disposable paper, plastic - for the right thing!" School was number 47. Second place in the school team number 73 the third were the guys from school number 59.
The results of the first ecological game:
1st place - school № 57
2nd place - school № 11
3rd place - school № 75
10-06-2013, 16:31, eng news
In the district of Primorye Terneisky prosecutors checked as isponyaetsya Labour Code. In Primorye revealed violations of labor laws on their bellies section "Maritime Forestry Association" found...
4-06-2013, 15:30, eng news
Competition among prisoners and the contest of clothes will be in the IR-10......

11-03-2013, 12:40, eng news
About 2.2 thousand dead pigs were found in the main artery of Shanghai - Huangpu River, reports Reuters......

29-04-2013, 13:00, eng news
As of March 1 the province government sotspomosch get 8355 veterans of combat operations......

22-04-2013, 17:10, eng news
Repair adjacent territories held in Vladivostok on behalf of the mayor Igor Pushkarev. (PHOTOS)......

3-04-2013, 11:10, eng news
Rosselkhoznadzor specialists, laboratory tests conducted, found in frozen fish, milk powder, egg powder and pork lot of dangerous bacteria. Dangerous bacteria in products found in Primorye in the...
26-04-2013, 19:50, eng news
Long-term cooperation in the field of science, logistics, economics, education, environment, and will be discussed at the 3rd Far Eastern Russian-Korean Forum......

1-08-2013, 14:00, eng news
At 19 o'clock on the stadium "Dinamo" yellow-blue will meet with "Neftekhimik" from Nizhnekamsk. After 5 games held in the asset of our team 6 points, and it takes the 11th place in the standings....

23-04-2013, 20:10, eng news
Recently, there is increased activity of pranksters who report bomb threats. Often these people are calling the police, after taking on the chest, but there are also mentally unbalanced "bombers"......

22-03-2013, 05:14, eng news
Primorye included among the pilot areas, where in July 2013 to introduce a social norm consumption. This is stated by the Government, "a package of measures aimed at the transition to the...