ЗНАКОМСТВА
КРАСОТА
ЗДОРОВЬЕ
ТУРИЗМ
АВТОНОВОСТИ
НОВОСТИ СПОРТА
Center of Vladivostok remained without electricity - the reasons are clarified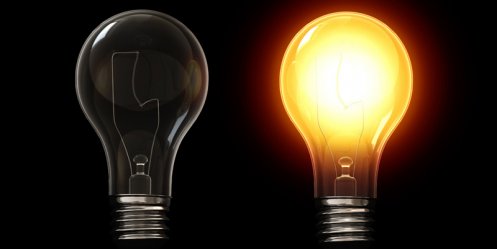 In the central streets of Vladivostok turned off the light. It is unknown when power will come back to the apartment.

As reported in the United IA Primore24 duty traffic control service in Vladivostok calls from citizens MBT outages came from the streets and Border Fountain. Energy still can not say anything about the causes of disconnection of power supply and the timing of recovery.

6-05-2013, 14:20, eng news
The order of 1070 people with disabilities and war veterans have already received congratulations and gifts of money from the mayor Igor Pushkarev......

25-07-2013, 15:00, eng news
Primorsky Territory Governor Vladimir Miklushevsky July 24 met with the president of the holding company "Siberian Business Union" by Michael Fedyaeva. The new port will be built in Primorye sides...

24-04-2013, 11:10, eng news
The forum was organized Savings Bank, Confederation of Businessmen and Industrialists of Turkey "TUSKON" and the Russian-Turkish Association of Business Cooperation RUTID......

12-04-2013, 20:11, eng news
To the limits of Primorye will approach fronts cyclone. Spring slowly comes into its own. The weather most of the last working week affect tropospheric cold vortex that circled over the south of the...

27-03-2013, 13:11, eng news
Restoration work on the 35/6 "C" continues. At the scene, quickly arrived maintenance crews. For the early completion of the work was further held subsidiary of staff seaside town of Artyom. Just...

12-07-2013, 20:16, eng news
The new stadium for 15 thousand seats Vladivostok administration plans to build on the site of the ash dump TPP-2 after the restoration of the object. The debtor failed to Primorye chosen neighbor...

25-03-2013, 10:15, eng news
More than one and a half tons of salmon milt questionable quality found in one of the commercial container sites in Vladivostok. Poor quality sperm found in Vladivostok in the laboratory showed that...
4-06-2013, 13:53, eng news
Today, 4 June, Deputy Prosecutor of Primorsky Krai Vladimir Bogomolov will hold a reception of citizens in the Khasansky district. Local residents can submit their complaints and wishes to a...
21-05-2013, 19:40, eng news
Almost all have finished decorating, decoration made of ceilings, air space......

2-08-2013, 10:33, eng news
The accident at the "Fukushima-1" in Japan still a cause for concern in Primorye. Vladivostok Customs together with the management of Epidemiology in the Primorsky Territory continues to identify...