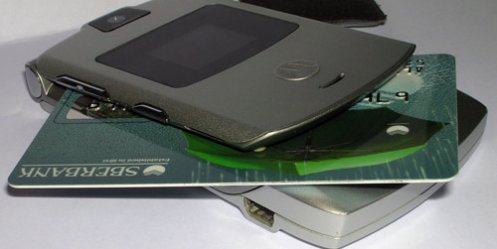 Photo: Savings

The number of active users of the popular services of the Savings Bank "Mobile Banking" in the Primorye close to 150 thousand people. The functional service, which provides access to the most ordinary mobile phone, a very extensive: it is the transfer of funds from one card, mobile payment (including in automatic mode via the service "Avtoplatezh" as your phone, and others) prompt notification of all transactions on the credit card, card lock, and more.

Connect to an innovative service in any branch of the bank or an ATM or payment terminal, with one phone number can be linked up to 8 different credit cards. Operations are done by sending SMS-messages to the number 900.

Here are examples of such transactions:

To pay for your mobile phone, simply specify the amount in rubles (100 to 10000), and the balance phone instantly updated! If you have connected a few cards - also write the last 4 digits of the card, which will be withdrawn in cash;

To pay for someone else's cell phone, specify: phone, the phone number in the 10-digit format (no 8), the payment amount and the last 4 digits of the card number (if connected to multiple cards)

To make a transfer from one card to the phone number, you must write code word translation, the 10-digit phone number of the recipient of funds (connected to the service "Mobile Bank") and the amount;

To block the card, send the word LOCK, then the last 4 digits of the card number and the digits indicating the lock code (0 - card is lost, 1 - the card is stolen, 2 - left card at an ATM, 3 - otherwise). For example: TO: 900 MESSAGE: Lock 8563 0. In response, the bank sends you a message that contains a six-digit confirmation code block, which will need to send in 5 minutes,

To activate the "Avtoplatezh" AVTOPLATEZH recruit, 10-digit mobile number, the amount avtoplatezha (50 to 10 thousand rubles), 30 (the threshold of balance, with a decrease of which will be made automatic replenishment accounts), and the last 4 digits of the number card (if connected to multiple cards). "Avtoplatezh" allows you to not worry about recharge your cell phone - the procedure will take place automatically if funds are available on the map.

Read more about all the features of "Mobile Bank" can be found on the website of the Savings Bank http://www.sberbank.ru/primorskykrai/ru/person/dist_services/mobile_bank/ You can also download a detailed guide to using the services and the application "Mobile Banking" for the phone with a friendly interface.