ЗНАКОМСТВА
КРАСОТА
ЗДОРОВЬЕ
ТУРИЗМ
АВТОНОВОСТИ
НОВОСТИ СПОРТА
Prices for "odnushki" Vladivostok go on record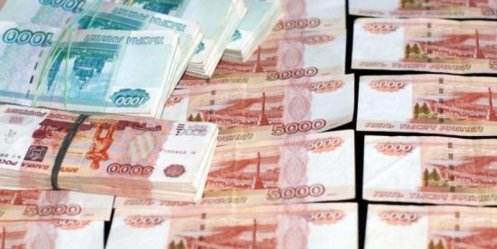 In general offer for all types of apartments in the middle on the secondary housing market in Vladivostok rose by 251%.
The first quarter of 2013 to the secondary housing market in Vladivostok, according NDVL.ru, characterized by an uncertain price increase proposal.
Uncertain, since January and February a little less looked compared to December 1-bedroom apartments, and in March, compared with February almost 2 thousand average fell "square" to 3-bedroom apartments.
But in March, a proposal for a 1-bedroom apartments went to a record level - 101997 rubles per 1 sq. km. m, rising to 424% in December. Almost the same amount for this period - 426% - went Gostinka at 207% - 2-room apartments, 158% - three rooms. In general offer for all types of apartments in the middle on the secondary housing market in Vladivostok rose by 251%.
In the first days of April, prices have shown a positive trend only to "kopeck piece", for other types of apartments there has been a slight retreat in prices.

23-08-2013, 15:00, eng news
The meeting reported on the current situation related to flood control, and made a number of proposals. Envoy noted that before the flood took place today in places with a low population density. Now...

13-08-2013, 17:32, eng news
Regional law "On education" gives the right to children without parental care, to improve their living conditions, while receiving social welfare payment for repair of the apartment. As RIA...

4-09-2013, 23:30, eng news
In Michael's area on suspicion of murder and robbery arrested two local residents. As told to the correspondent of RIA VladNews Senior Assistant SU TFR of the Primorsky Aurora Rome, August 62013 in a...

9-09-2013, 13:30, eng news
Yesterday at about 19 pm near the village of Lazo Dalnerechensk district police officers noticed a minibus that was going to clear excess speed. The car stopped. Driving a foreign car was a resident...

26-07-2013, 13:46, eng news
July 25 at Theater Square of Vladivostok was inaugurated musical monument to Vladimir Vysotsky. The official ceremony was dedicated to the 33 anniversary of the death of the great bard. "Monument to...

19-05-2013, 17:20, eng news
Claims against the police work were made by the Commission for Aviation Security Airport......
13-06-2013, 17:02, eng news
Terms are defined with the account of repair work to eliminate impulses for heating identified during hydraulic tests. 15062013 Border, 131515 172006.2013 Admiral Kuznetsov, 4040A, 424244 44a,...

8-09-2013, 19:31, eng news
The first half of the day the election showed 1141% voter turnout. Of the 451 thousand people came to the vote 51481. The highest turnout was in Frunze territorial election commission, there it is...

5-03-2013, 07:48, eng news
As part of preventive operation "area security" checked schools of Nakhodka......

21-03-2013, 09:29, eng news
Work is currently underway on the street Vsevolod Sibirtsev Tolstoy, Red Flag, Snow (PHOTOS)......