ЗНАКОМСТВА
КРАСОТА
ЗДОРОВЬЕ
ТУРИЗМ
АВТОНОВОСТИ
НОВОСТИ СПОРТА
Inspector UGIBDD Primorye extorted bribes from an officer of the service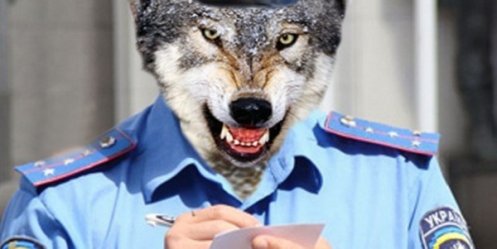 Vladivostok completed the investigation of the criminal case against the inspector control department of preventive STSI.
Investigative agencies TFR in Primorye have completed the investigation of the criminal case against the inspector's control and prevention department regional STSI. He is accused of an offense under Part 3. 30 Part 3. 159 of the Criminal Code (attempt to cheat).
According to investigators, the defendant, having the power to check the work of office staff ATS attempted deception zamkomvzvoda hold of money in the company of a separate battalion DPS GUBDD MOI of Russia to Vladivostok. The attacker demanded 50000 rubles, threatening that he has a video of bribery slave victim.
The attacker was arrested by the Federal Security Service of Russia on the PC when transferring money to him: zamkomvzvoda acted in the operational-search activities.
The investigation has gathered enough evidence, in connection with which a criminal case with the confirmation of the indictment to the court.

10-05-2013, 17:20, eng news
General Directorate of the Russian Emergencies Ministry warns in case of an incident or threat of its occurrence immediately call 010 the only phone firemen and rescuers......

18-09-2013, 17:15, eng news
Large lot of musical instruments that meets the highest international standards and delivered to the Seaside Theatre of Opera and Ballet. Seaside Theatre of Opera and Ballet received new tools Each...

3-07-2013, 11:15, eng news
Благодаря своевременному обращению пострадавшей в полицию сотрудники уголовного розыска задержали подозреваемую по «горячим» следам. Полицейские установили, что ранее 22-летняя жительница поселка...

10-07-2013, 14:15, eng news
July 5 Primorye Governor Vladimir Miklushevsky signed a decree according to which donors in Primorye are compensated for meals or free lunch. Donors in Primorye back compensation payments size -...

21-09-2013, 14:11, eng news
September 20 to maritime lawyers who took part in a seminar on retraining and skills development, made by Alexander Ognevsky - Editor RIA «VladNews» and IA «Primorye24». The seminar was attended by...

22-07-2013, 12:18, eng news
Recall that appointed EM Sandler for the position former President of the RSE Alexander A.Krasnenkov in April 2011. During his time Sandler were created Basketball Federation in all regions of the...

21-03-2013, 09:18, eng news
Presentation of the program of socio-economic development of Primorsky Krai for 2013-2017 years was held in the regional administration......

22-09-2013, 15:08, eng news
Thus, according to the director of marketing and sales Belebeevskiy Dairy Anna Vedernikova, the prices of these varieties grow each month. After the fall of demand in 2008-2010. in the last two...

3-03-2013, 09:08, eng news
Primorye with low incomes can benefit from subsidies for utilities. For this purpose in the budget of the edge has more than 8 billion rubles......

8-08-2013, 18:15, eng news
Since the beginning of the year more than 200 seniors and disabled people living in the house Sedankinsky - boarding, turned for help to the department of psychological care and rehabilitation....