ЗНАКОМСТВА
КРАСОТА
ЗДОРОВЬЕ
ТУРИЗМ
АВТОНОВОСТИ
НОВОСТИ СПОРТА
Spring 2013th Vladivostok popular among fashionistas "Asian" motifs - designer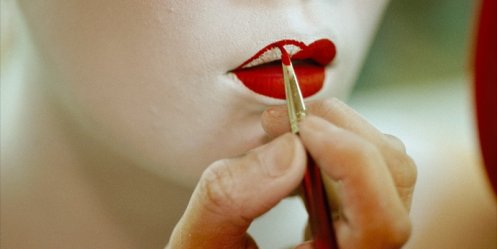 Photo: m-oda.ru

The long-awaited spring finally came. This means that it is time to update your fashionistas wardrobe. What will be fashionable this season? - This agency Primore24 told young fashion designer from Vladivostok Alexander.

" To be not only the most fashionable, but also to the individual, not only worth listening to the words of fashion designers, but also to try the proposed images for yourself, a loved one - suggests designer. - Fortunately, a variety of fashion trends provides a wide choice."

One of the most fashionable and fresh - the image in black and white. Classic white blouse and black pencil skirt are perfect for the office, and if you add a couple of bright accessories, then you can go for a romantic walk. If you replace a skirt or shorts in the classic business style, the image will be trendy. Incidentally, the shorts selected this spring, many fashion houses.


Bright and unusual prints, lace and floral collage - another trend of the season. But adding them to your wardrobe should not forget that they should be used carefully, carefully, choosing what is right for you. Otherwise perfect, it would seem, the image can be truly awful.


Along with the black-and-white at its peak is a white and red. Designers are advised to pay attention to the rich and vibrant colors - coupled with strict geometric shapes such an image would look like spring is fresh and bright.


Especially popular in the recent "Asian" style: kimono jackets, wide silk pants, voluminous blouse with a small floral print and graphic quality dresses in the style of origami.


In addition to the "Asian" motifs in fashion style of "boho": fringe, hats, ruffles, natural materials to help you create your image.


Follow the advice and stay in trend! The main thing - do not forget that all must comply with the measure, not to be a fashion victim.
25-06-2013, 16:45, eng news
A charity event aimed at maintaining low-income families, "Help get ready for school," launched in Artem. The action "Help get ready for school" started in Primorye It runs for 11 years in a row,...

14-08-2013, 13:30, eng news
Zagreb hockey club "Medvescak" did not play a friendly match with the Vladivostok "Admiral," said the vice-president of the KHL Vladimir Shalaev. On Monday, the official site of the CHL appeared text...

23-03-2013, 04:48, eng news
Interior Ministry has set new defendants in the criminal case of embezzlement of budget funds allocated for the preparation and holding of the APEC summit in Vladivostok. Director of "Civil Control"...

4-03-2013, 02:40, eng news
In Ussuri court will consider the criminal case against the head of the local branch of the traffic police. Ussuriisk trial goes chief of traffic police officer, exceeding official powers, to...

31-08-2013, 20:16, eng news
The first in the environmental campaign "Green Russia" took part Vladivostok. More than a hundred residents gathered at the site near the station "Morgorodok." With a good mood, cheered by the music...

20-09-2013, 18:15, eng news
Now the underground rooms and tanks accumulated about 440000 tons of contaminated water. According to experts, the technical tunnel stations - 15 thousand tons. Operator nuclear power plant...

22-05-2013, 18:30, eng news
In June of this year in the capital of Primorye will open a French visa center. French Consulate opened in Vladivostok during his visit to Moscow in February this year, President of the French...

6-05-2013, 15:30, eng news
New kindergarten was opened in the guerrilla zone. Preschool "Fairy Tale" in the village of Sergeevka recovered from the ruins of the means of Eastern Petrochemical Company before his second birthday...
29-03-2013, 08:00, eng news
Information Service Radio "Lemma" - News of the full range!......
11-09-2013, 15:21, eng news
Heating networks in Primorye prepare for the heating season, today the work is done by 90 percent. By 15 September, all social sites and buildings housing stock should get a certificate of readiness....