ЗНАКОМСТВА
КРАСОТА
ЗДОРОВЬЕ
ТУРИЗМ
АВТОНОВОСТИ
НОВОСТИ СПОРТА
Spring 2013th Vladivostok popular among fashionistas "Asian" motifs - designer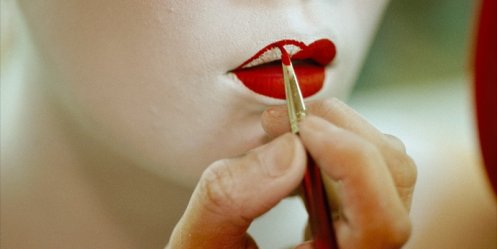 Photo: m-oda.ru

The long-awaited spring finally came. This means that it is time to update your fashionistas wardrobe. What will be fashionable this season? - This agency Primore24 told young fashion designer from Vladivostok Alexander.

" To be not only the most fashionable, but also to the individual, not only worth listening to the words of fashion designers, but also to try the proposed images for yourself, a loved one - suggests designer. - Fortunately, a variety of fashion trends provides a wide choice."

One of the most fashionable and fresh - the image in black and white. Classic white blouse and black pencil skirt are perfect for the office, and if you add a couple of bright accessories, then you can go for a romantic walk. If you replace a skirt or shorts in the classic business style, the image will be trendy. Incidentally, the shorts selected this spring, many fashion houses.


Bright and unusual prints, lace and floral collage - another trend of the season. But adding them to your wardrobe should not forget that they should be used carefully, carefully, choosing what is right for you. Otherwise perfect, it would seem, the image can be truly awful.


Along with the black-and-white at its peak is a white and red. Designers are advised to pay attention to the rich and vibrant colors - coupled with strict geometric shapes such an image would look like spring is fresh and bright.


Especially popular in the recent "Asian" style: kimono jackets, wide silk pants, voluminous blouse with a small floral print and graphic quality dresses in the style of origami.


In addition to the "Asian" motifs in fashion style of "boho": fringe, hats, ruffles, natural materials to help you create your image.


Follow the advice and stay in trend! The main thing - do not forget that all must comply with the measure, not to be a fashion victim.

1-08-2013, 19:31, eng news
As the press service of the AP computer, children's associations will be able to receive state support. Consequential amendments to the regional law "On youth policy in the Primorsky Territory" took...

2-08-2013, 20:01, eng news
According to the magazine "Forbes", Russian Prosecutor General Yuri Chaika July 18 to the Prime Minister of Russia Dmitry Medvedev a letter in which he accused the Russian air inflating the prices of...

22-03-2013, 09:40, eng news
First vice-president "of the Russian Union of Engineers' Ivan Andrievsky on ways to increase the popularity of Russian universities......
22-05-2013, 13:40, eng news
In Primorye, is home to about 130000 people with disabilities......

8-05-2013, 08:20, eng news
In the region, partly cloudy, no precipitation. Patchy fog. Wind southwest moderate. Air temperature +12 +32 ° C......

18-05-2013, 18:20, eng news
Electors: "Candidates must prove that all words and promises will not remain only on paper."......

18-03-2013, 10:55, eng news
unique instruments. Unique traditional Russian songs sounded in Vladivostok, performed by famous musicians. (PHOTOS)......

24-04-2013, 10:10, eng news
In Nakhodka took place Championship of Primorsky Krai in orienteering. A route with compass and map in his hands ran over 150 participants aged 12 to 60 years. (PHOTOS)......

3-09-2013, 16:32, eng news
Recall that the newspaper "Vladivostok", "Arguments and Facts Primorye" radio "Lemma", "ViBiSi", 8-Channel, news agencies "Primore24" and Vladnews announce action: "Enter into the Guinness Book of...
25-06-2013, 17:00, eng news
The procedure of transfer of land plots and objects of military bases, located in the city of Vladivostok, from the order of the Ministry of defense of the Russian Federation in a municipal property....