ЗНАКОМСТВА
КРАСОТА
ЗДОРОВЬЕ
ТУРИЗМ
АВТОНОВОСТИ
НОВОСТИ СПОРТА
Vladivostoktsev invited to participate in the cross-country race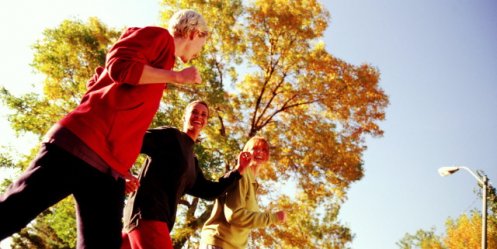 On Saturday, April 13 at kartodrome "Zmeinka" will be the traditional spring cross-country race. Await the winners certificates and medals from the Vladivostok Administration.
As reported by the Athletics Federation, according to preliminary data on start there are about 200 amateur athletics from different parts of the region.
For the title of winner of the participants will compete in the women's 10002000 and 3000 meters.
Take part in the competition are invited athletes in the following age groups: men and women born in 1993 or older juniors and juniors 1994 - 1995 born in boys and girls 1996 - 1997 born boys and girls born in 1998 and under, as well as veterans of sports in four age groups: 40 - 50 years 51 - 60 years, 61 -70 years, 71 years and older.
The opening ceremony of the competition in 13 hours.
19-06-2013, 18:15, eng news
Concerning the suspect criminal case according to article 158 of the criminal code (Theft). The duty of the Department of the interior Ministry of Russia Хасанскому district received a statement...

16-08-2013, 17:48, eng news
People are sent to correctional work, do not always want to improve. And then they come new problems. As the press service of the Federal Bailiff Service in Primorsky Krai, in the department of...

17-09-2013, 20:48, eng news
September 122013 members of the Organization Department of air transportation "Vladivostok International Airport" (DOAP of "MAV") foiled an attempt of transit transportation of Illegal caviar on the...

28-08-2013, 15:00, eng news
The big Asian investors - the company Summit Ascent Holdings Ltd, Melco and Elegant City are ready to invest in an integrated entertainment zone "Primorye" - the press service of the Primorsky...
15-05-2013, 15:30, eng news
May 15 Primorye Governor Vladimir Miklushevsky met with employees of the section "Novoshakhtinsky." The governor met miners The fact that Vladimir Miklushevsky going to visit the miners' village, he...

4-07-2013, 07:32, eng news
Last Friday the Prosecutor's office held an enlarged meeting of the interdepartmental working group for protection of human subjects of entrepreneurial activity in the region with participation of...

12-04-2013, 17:10, eng news
Primorsky Territory Governor Vladimir Miklushevsky held a meeting on the return of seafarers cargo ship «SS Veles» in Primorsky Krai. Annual salary of physicians will increase na20% of heads of...
23-05-2013, 20:20, eng news
Composition of electric during the summer passenger traffic in 2013 will increase to 8 and 10 cars......

23-08-2013, 22:17, eng news
Reducing the number of existing pension funds said Bank of Russia. Experts believe that in a few years, the number of non-state pension funds (NPF) from 134 reduced by half. Consolidation of the...

24-04-2013, 21:10, eng news
Information service of Radio "Lemma" - News in the full range!......