ЗНАКОМСТВА
КРАСОТА
ЗДОРОВЬЕ
ТУРИЗМ
АВТОНОВОСТИ
НОВОСТИ СПОРТА
Vladivostoktsev invited to participate in the cross-country race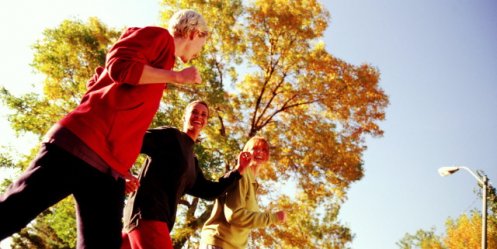 On Saturday, April 13 at kartodrome "Zmeinka" will be the traditional spring cross-country race. Await the winners certificates and medals from the Vladivostok Administration.
As reported by the Athletics Federation, according to preliminary data on start there are about 200 amateur athletics from different parts of the region.
For the title of winner of the participants will compete in the women's 10002000 and 3000 meters.
Take part in the competition are invited athletes in the following age groups: men and women born in 1993 or older juniors and juniors 1994 - 1995 born in boys and girls 1996 - 1997 born boys and girls born in 1998 and under, as well as veterans of sports in four age groups: 40 - 50 years 51 - 60 years, 61 -70 years, 71 years and older.
The opening ceremony of the competition in 13 hours.

18-07-2013, 17:16, eng news
As a result, emissions reduction of 70 percent. Another positive effect of gasification - improving the reliability of HPP-2. With the transfer station to natural gas burning seriously reduced the...

8-04-2013, 16:40, eng news
Autumn rivers have higher than normal in the 3 - 8 times, so for the first half of May, a high probability of flooding of coastal settlements......

4-03-2013, 08:28, eng news
Arseniev fully completed restoration work on the roof of an apartment building. Burned house roof in Arsenyev renovated facility took a commission composed of representatives of the contractor, the...

18-05-2013, 14:20, eng news
Now against detainees prosecuted under Art. 166 (misappropriation of the vehicle) and 167 (intentional destruction of property) of the Criminal Code......

7-08-2013, 13:03, eng news
Together with them MMPO visited the chief customs office Vladivostok railroad post office Sergey Dolgov and Head of Vladivostok MSC - CAP GTSMPP Anatoly Fedyakshin. Special attention is deputy...

25-07-2013, 10:15, eng news
The parties signed a cooperation agreement for the project of construction of a new specialized port in Primorye. Marine coal terminal capacity of 20 million tons will be located in the area...

3-03-2013, 08:39, eng news
For the week from 13 to 20 May Vladivostok will be the center of fashion and beauty of the Asia-Pacific region......
13-06-2013, 17:00, eng news
Yesterday at the bar «Chkalov» an evening of poetry readings «Fiction. One year. Flight normal», dedicated to the anniversary of the updated project. The audience, flushed with half an hour waiting...

14-08-2013, 18:34, eng news
The upcoming personnel changes, which not so long ago said RIA «VladNews», seem to be becoming a reality. As the press service of the Prosecutor's Office of Primorsky Krai, the order of the public...

17-09-2013, 23:48, eng news
Nadezhda district - the leader of Primorye on the number of connections to the system power supply for the new construction. Existing facilities will not allow power companies to carry out requests...