ЗНАКОМСТВА
КРАСОТА
ЗДОРОВЬЕ
ТУРИЗМ
АВТОНОВОСТИ
НОВОСТИ СПОРТА
Therapist: suicidal people "pushing" no bridges, and the deepest crisis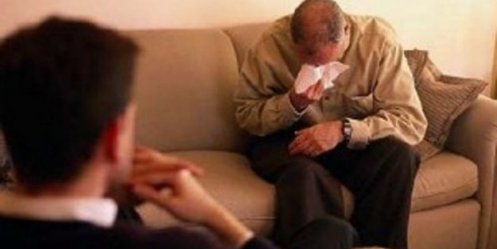 In that case, if a person really decided to commit suicide, it is very difficult to stop it, and to do so can only highly professional therapist explained IA Primore24 expert, Doctor of Psychology Stanislav Pobelsky.
- This morning it became known about the first case of suicide on a bridge in Vladivostok Russian . Tell me, was it possible to prevent this disaster?
- To prevent the death of a young man could only be if his family or himself beforehand sought professional help. This would help to pass the crisis out of a depressed state. Those police officers who tried to stop him on the bridge is likely to act on the instructions and did everything they could, but you must understand that if a man has finally decided to end her life, simple persuasion or exhortation will not help. He simply does not hear, and if you hear - do not accept the way we think. Need specific help, you can have only psychotherapists. Tore off a suicide attempt in which case only postpone death, but will not prevent it.
- That is, even if he managed to grab onto a railing locked up at home - he somehow tried to repeat his act?
- To claim one hundred percent, not being familiar with the situation personally, I would not, but the probability of this is very high. The bridge here, of course, is not to blame: even locked within four walls one can find a way to depart this life.
- Could this suicide "produce" a wave of followers? Now the spring, as is commonly believed, the time of exacerbations in people with mobile psyche
- The popular speculation that the spring and autumn, people are starting to "go crazy", in my view, exaggerated. Officially, these statistics are not kept, and as suicide, as far as I know, in Russia most often kill themselves is winter, which in the Far East, takes almost half a year, if not look at the calendar, and in the window. As for the "followers" - perhaps some in nature and considered to repeat the "deed" to and discussed them in social networks and the media, but more bravado and outrageous case, fortunately, will not do. I repeat: the solution of suicide is not a person comes suddenly, it usually can see a close, relatives - to notice and intervene to help a person cope with dysthymia or major depression.

21-07-2013, 00:32, eng news
6 divers left the submarine so-called "wet" method, the crew plans to launch a torpedo tube. Force Pacific Fleet submariners JI were raised on board the diving vessel. In securing mining episode of...

1-08-2013, 13:46, eng news
At a meeting of the Maritime Administration of staff to liquidate the consequences of the cyclone that hit the Maritime region in late July. The cyclone caused considerable damage to the littoral...

31-08-2013, 20:16, eng news
The first in the environmental campaign "Green Russia" took part Vladivostok. More than a hundred residents gathered at the site near the station "Morgorodok." With a good mood, cheered by the music...

27-08-2013, 18:31, eng news
Last night centerlines inflicted on the Avenue of the 100th anniversary of Vladivostok, Sukhanov, ring cable, guerrilla prospectus. Updated "zebra" appeared on Ocean Avenue, Aleut, Svetlanskaya,...

23-07-2013, 16:01, eng news
In Ussurijsk accident occurred, which affected two adults and a 5 year old girl. At the intersection of a taxi driver in a car "Nissan Tiida", in which she was traveling with a child, went to caught...

31-07-2013, 13:45, eng news
The audit personnel department of economic security and anti-corruption department of the Russian Interior Ministry intermunicipal "Savior" found that the entrepreneur sells alcohol in the city...

18-04-2013, 17:10, eng news
In Vladivostok, the police asked residents of the street Tukhachevsky and talked about, to put it mildly, shocking situation: the pensioner - a disabled family members have moved into the entrance of...

3-08-2013, 20:02, eng news
Between South and North Korea started a real cyber war, the winner of which is not yet defined. A new round of confrontation was the accusation of North Korea, according to which is the "recruits"...

23-04-2013, 13:10, eng news
The employees of the Interior Ministry of the Line of Khabarovsk Russia to transport men against the administrative report......

20-07-2013, 18:03, eng news
Opening the public hearing on July 18 the chairman of the commission to conduct public hearings, the chairman of the committee on local government, law and order and the rule of law in Vladivostok...