ЗНАКОМСТВА
КРАСОТА
ЗДОРОВЬЕ
ТУРИЗМ
АВТОНОВОСТИ
НОВОСТИ СПОРТА
Therapist: suicidal people "pushing" no bridges, and the deepest crisis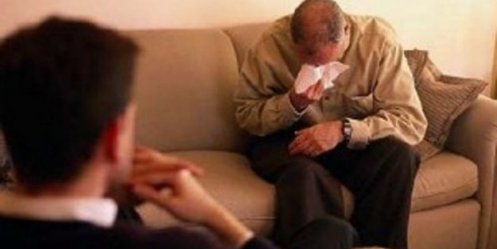 In that case, if a person really decided to commit suicide, it is very difficult to stop it, and to do so can only highly professional therapist explained IA Primore24 expert, Doctor of Psychology Stanislav Pobelsky.
- This morning it became known about the first case of suicide on a bridge in Vladivostok Russian . Tell me, was it possible to prevent this disaster?
- To prevent the death of a young man could only be if his family or himself beforehand sought professional help. This would help to pass the crisis out of a depressed state. Those police officers who tried to stop him on the bridge is likely to act on the instructions and did everything they could, but you must understand that if a man has finally decided to end her life, simple persuasion or exhortation will not help. He simply does not hear, and if you hear - do not accept the way we think. Need specific help, you can have only psychotherapists. Tore off a suicide attempt in which case only postpone death, but will not prevent it.
- That is, even if he managed to grab onto a railing locked up at home - he somehow tried to repeat his act?
- To claim one hundred percent, not being familiar with the situation personally, I would not, but the probability of this is very high. The bridge here, of course, is not to blame: even locked within four walls one can find a way to depart this life.
- Could this suicide "produce" a wave of followers? Now the spring, as is commonly believed, the time of exacerbations in people with mobile psyche
- The popular speculation that the spring and autumn, people are starting to "go crazy", in my view, exaggerated. Officially, these statistics are not kept, and as suicide, as far as I know, in Russia most often kill themselves is winter, which in the Far East, takes almost half a year, if not look at the calendar, and in the window. As for the "followers" - perhaps some in nature and considered to repeat the "deed" to and discussed them in social networks and the media, but more bravado and outrageous case, fortunately, will not do. I repeat: the solution of suicide is not a person comes suddenly, it usually can see a close, relatives - to notice and intervene to help a person cope with dysthymia or major depression.

10-09-2013, 07:12, eng news
The morning of September 9 in the village of Novy Mir Komsomolsk region was blurring the previously erected a dam, causing podtopilo nearby homes and farmsteads. In view of the prevailing situation...

1-05-2013, 00:00, eng news
The school number 33 after nearly a decade working again gym. Prior to that, students had to deal with on the street, and in winter in the offices. (PHOTOS)......

24-07-2013, 22:04, eng news
The festival, which absorbed all the brightness, originality and unique flavor of Latin American culture, will be held in Beijing on 15-17 August. As RIA «VladNews» the press service of the...
28-05-2013, 12:30, eng news
Primorsky Territory Governor Vladimir Miklushevsky today, May 28 will deliver a message to the Legislative Assembly. Primorye Governor appealed to parliament Vladimir Miklushevsky summed up in 2012...
8-05-2013, 09:20, eng news
sat behind the wheel drunk, an employee of the private security and no idea what the consequences would......

21-03-2013, 07:18, eng news
The representative of the military high command in North Korea said Thursday that the missile attacks can be applied to U.S. military bases......

23-04-2013, 16:10, eng news
Vladivostok GUM send dividend half of the annual net profit, amounting to 5750000 rubles......
23-04-2013, 19:30, eng news
The "Velosipedizatsiya Vladivostok," aims to develop veloinfrastruktury in......
18-06-2013, 14:00, eng news
In the analysis of soil samples taken in the greenhouse Spassky district found to contain dangerous for health ядохимиката prohibited to application in territory of the Russian Federation. As the...
29-06-2013, 11:45, eng news
Unmanned aerial vehicles help police Primorsky Krai establish and prove the facts of the illegal harvest of biological resources. Thanks to gained by the UAVs of information in the region initiated...