ЗНАКОМСТВА
КРАСОТА
ЗДОРОВЬЕ
ТУРИЗМ
АВТОНОВОСТИ
НОВОСТИ СПОРТА
Therapist: suicidal people "pushing" no bridges, and the deepest crisis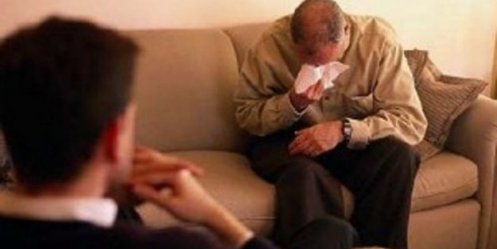 In that case, if a person really decided to commit suicide, it is very difficult to stop it, and to do so can only highly professional therapist explained IA Primore24 expert, Doctor of Psychology Stanislav Pobelsky.
- This morning it became known about the first case of suicide on a bridge in Vladivostok Russian . Tell me, was it possible to prevent this disaster?
- To prevent the death of a young man could only be if his family or himself beforehand sought professional help. This would help to pass the crisis out of a depressed state. Those police officers who tried to stop him on the bridge is likely to act on the instructions and did everything they could, but you must understand that if a man has finally decided to end her life, simple persuasion or exhortation will not help. He simply does not hear, and if you hear - do not accept the way we think. Need specific help, you can have only psychotherapists. Tore off a suicide attempt in which case only postpone death, but will not prevent it.
- That is, even if he managed to grab onto a railing locked up at home - he somehow tried to repeat his act?
- To claim one hundred percent, not being familiar with the situation personally, I would not, but the probability of this is very high. The bridge here, of course, is not to blame: even locked within four walls one can find a way to depart this life.
- Could this suicide "produce" a wave of followers? Now the spring, as is commonly believed, the time of exacerbations in people with mobile psyche
- The popular speculation that the spring and autumn, people are starting to "go crazy", in my view, exaggerated. Officially, these statistics are not kept, and as suicide, as far as I know, in Russia most often kill themselves is winter, which in the Far East, takes almost half a year, if not look at the calendar, and in the window. As for the "followers" - perhaps some in nature and considered to repeat the "deed" to and discussed them in social networks and the media, but more bravado and outrageous case, fortunately, will not do. I repeat: the solution of suicide is not a person comes suddenly, it usually can see a close, relatives - to notice and intervene to help a person cope with dysthymia or major depression.

9-07-2013, 09:45, eng news
The region places a little rain in the morning fog on the coast in parts of thunderstorms. Wind northwest at night moderate. Air temperature 18 31 ° C. In Vladivostok, partly cloudy, chance of...

25-04-2013, 10:10, eng news
Three days ago, earned an asphalt plant. "We waited impatiently fine days" - confessed head of Vladivostok Igor Pushkarev......

27-03-2013, 11:01, eng news
In Ussuri customs instituted administrative proceedings for illegal use of trademarks «LONGINES», «OMEGA» and «RADO». At customs in Primorye detained counterfeit watches import of counterfeit goods...

4-07-2013, 20:16, eng news
Как сообщили в пресс-службе Находкинского городского округа, главные городские гулянья развернутся в субботу, 6 июля, на пляже Прикумск во Врангеле. Для Находки День работников морского флота –...

23-07-2013, 22:16, eng news
Together with the residents of the adjoining areas for improvement took Mayor Igor Pushkarev. In February of this year, the mayor has put professionals to comprehensively equip tens of yards of...

4-04-2013, 02:00, eng news
A group of local residents simulate an accident, but when the Russian tourists tried to help, they were attacked and stripped of my bag......

6-04-2013, 18:30, eng news
Sharply with bad weather almost prevented the holding of a "total dictation" in Vladivostok. According to the organizers, this year's participants of the action were almost three times more than in...
22-06-2013, 22:02, eng news
С начала этого года для приморцев, страдающих онкологическими заболеваниями, закуплено лекарств почти на 90 миллионов рублей. Деньги на эти цели выделены из краевого и...

6-08-2013, 21:01, eng news
Yesterday, August 5 Dormitory residents on Sakhalin, 56 together with the organization "Brownie control" to work together to deal with the indifference of the management company. "Yesterday in the...

14-05-2013, 13:41, eng news
The low coverage of the population, a small salary coaches, shortage of building sites - all this hinders the development of sports in the Primorye......