ЗНАКОМСТВА
КРАСОТА
ЗДОРОВЬЕ
ТУРИЗМ
АВТОНОВОСТИ
НОВОСТИ СПОРТА
Therapist: suicidal people "pushing" no bridges, and the deepest crisis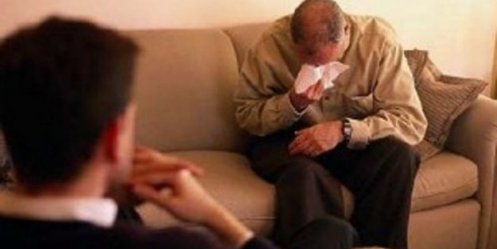 In that case, if a person really decided to commit suicide, it is very difficult to stop it, and to do so can only highly professional therapist explained IA Primore24 expert, Doctor of Psychology Stanislav Pobelsky.
- This morning it became known about the first case of suicide on a bridge in Vladivostok Russian . Tell me, was it possible to prevent this disaster?
- To prevent the death of a young man could only be if his family or himself beforehand sought professional help. This would help to pass the crisis out of a depressed state. Those police officers who tried to stop him on the bridge is likely to act on the instructions and did everything they could, but you must understand that if a man has finally decided to end her life, simple persuasion or exhortation will not help. He simply does not hear, and if you hear - do not accept the way we think. Need specific help, you can have only psychotherapists. Tore off a suicide attempt in which case only postpone death, but will not prevent it.
- That is, even if he managed to grab onto a railing locked up at home - he somehow tried to repeat his act?
- To claim one hundred percent, not being familiar with the situation personally, I would not, but the probability of this is very high. The bridge here, of course, is not to blame: even locked within four walls one can find a way to depart this life.
- Could this suicide "produce" a wave of followers? Now the spring, as is commonly believed, the time of exacerbations in people with mobile psyche
- The popular speculation that the spring and autumn, people are starting to "go crazy", in my view, exaggerated. Officially, these statistics are not kept, and as suicide, as far as I know, in Russia most often kill themselves is winter, which in the Far East, takes almost half a year, if not look at the calendar, and in the window. As for the "followers" - perhaps some in nature and considered to repeat the "deed" to and discussed them in social networks and the media, but more bravado and outrageous case, fortunately, will not do. I repeat: the solution of suicide is not a person comes suddenly, it usually can see a close, relatives - to notice and intervene to help a person cope with dysthymia or major depression.

3-09-2013, 01:45, eng news
Today, September 2 Vladivostok was a series of festive events dedicated to the end of World War II. Themed events began with the laying of flowers at the stele "Vladivostok - a city of military...

18-03-2013, 11:54, eng news
The famous novelist, who served ten years in the Northern Fleet, about three o'clock spoke to students Palo......

18-05-2013, 11:20, eng news
The Dodgers played the "Forex" using money from unsuspecting clients, but came the day when return the money with interest, they just had enough......

19-09-2013, 19:04, eng news
The volume of harvested vegetables in the agricultural enterprises of Primorye to date than last year. Harvest in Primorye more than last year, reported director of the Department of Agriculture and...

8-03-2013, 11:05, eng news
Everybody can buy cute gifts and handmade souvenirs that are produced students of social organization, "Good work." (PHOTOS)......

15-04-2013, 14:00, eng news
Human rights defenders do not lose hope to save the fair name of retired officers, while prosecutors are hoping to land him for the offense......

23-04-2013, 18:20, eng news
Today in Vladivostok held the opening ceremony of the new Mazda 6 production. The ceremony at the plant «Sollers» took part Primorye Governor Vladimir Miklushevsky. Issue 6 Mazda began in Primorye...

16-05-2013, 10:20, eng news
Employees told drug enforcement recruits spring draft of the legal, medical and social consequences of drug use......

17-09-2013, 21:44, eng news
Round table on "Current state and prospects of development of small business in the Far Eastern Federal District" was held in Vladivostok. The event was attended by Vice-President of OAO "Sberbank of...

16-04-2013, 13:00, eng news
The victim with brain concussion was taken to "tysyachekoechnuyu" hospital......