ЗНАКОМСТВА
КРАСОТА
ЗДОРОВЬЕ
ТУРИЗМ
АВТОНОВОСТИ
НОВОСТИ СПОРТА
Legendary "Avatar," James Cameron's back on the big screen Vladivostok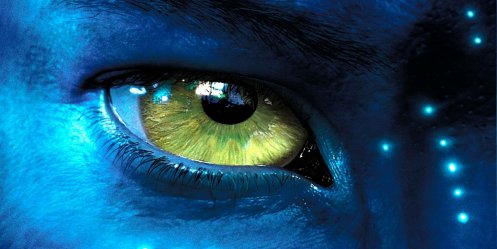 From April 5 at the cinema "Illusion" will be on display, "Avatar. A special edition. " "Floating" planets Pandrora rocks can be seen in 3D on a new "floating" screen cinema "Illusion Max.
April 5 at the cinema "Illusion" will be entertainment with the main character in the film. Akvgrimery change the image of all who wish to join the Na'vi tribe
The program starts at 19:30.
20:30 - "Avatar. SPECIAL VERSION 3D" to "hover" screen in the hall "Illusion Max"!
"Avatar" became the highest-grossing films in the history of cinema, at the box office over charges totaled more than $ 2.8 billion.
At the ticket office of the cinema "Illusion" opened pre-sale tickets to the sessions, "Avatar. Special version of "up to 10 April.
Age restrictions: For viewers age 16

24-04-2013, 11:10, eng news
Red Rocks - a large-scale musical project undertaken by Sberbank and allows to involve the maximum number of Russians in the Olympic movement......

25-05-2013, 14:20, eng news
Recent calls continue in schools Vladivostok. Today, at the opening line of school number 52 celebrating this year 51 years old, 11th grade students congratulated the mayor Igor Pushkarev (PHOTOS)......

6-08-2013, 21:02, eng news
By August 20 fully completed the reconstruction of the heating and thermal cameras, including the restoration of asphalt and green space, located at the junction of the road in the street. Russian,...

12-09-2013, 23:41, eng news
Today, for the first time in the department of labor migration of the Federal Migration Service of the Primorsky Territory police conducted a special operation to detain citizens who earn their...
12-06-2013, 17:15, eng news
Defined plot of land on which to begin construction of a fish market in Vladivostok. Select it in the shortest time ordered the Governor of the Primorsky territory. About it RIA "VladNews" have...

4-09-2013, 23:33, eng news
Fighting the flood and its aftermath in the Far East continues. It is reported with reference to Sergei Shoigu, from mid-August the Russian Defense Ministry has been actively involved in the...

19-04-2013, 00:00, eng news
Information Service Radio "Lemma" - News of the full range!......
18-06-2013, 09:47, eng news
At the meeting with the head of city Igor Пушкаревым teachers approved projects proposed for voting residents of the regional capital, and have already voted for your suggestions. «Teachers have...

13-08-2013, 11:45, eng news
In conducting quarantine phytosanitary control specialists Primorsky branch FGBU "All-Russian Centre for Plant Quarantine" in 6 railcars with grain soybeans destined for delivery to the Chelyabinsk...

19-09-2013, 17:20, eng news
- Preparation of housing and communal services of the Primorsky Territory, we appreciate by 90-95 percent. Work is being completed, which were carried out in the summer. We started checking the...