ЗНАКОМСТВА
КРАСОТА
ЗДОРОВЬЕ
ТУРИЗМ
АВТОНОВОСТИ
НОВОСТИ СПОРТА
Legendary "Avatar," James Cameron's back on the big screen Vladivostok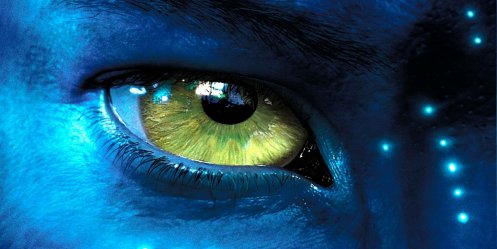 From April 5 at the cinema "Illusion" will be on display, "Avatar. A special edition. " "Floating" planets Pandrora rocks can be seen in 3D on a new "floating" screen cinema "Illusion Max.
April 5 at the cinema "Illusion" will be entertainment with the main character in the film. Akvgrimery change the image of all who wish to join the Na'vi tribe
The program starts at 19:30.
20:30 - "Avatar. SPECIAL VERSION 3D" to "hover" screen in the hall "Illusion Max"!
"Avatar" became the highest-grossing films in the history of cinema, at the box office over charges totaled more than $ 2.8 billion.
At the ticket office of the cinema "Illusion" opened pre-sale tickets to the sessions, "Avatar. Special version of "up to 10 April.
Age restrictions: For viewers age 16

31-03-2013, 10:10, eng news
From the beginning, wholesalers and manufacturers of alcoholic beverages dispensed at retail and catering 200 thousand dL. vodka and other alcoholic beverages......

26-04-2013, 13:30, eng news
With the opening of the season engulf Vladivostok racing life. Every Thursday and Friday will be held at the kart circuit training, and Saturday and Sunday - the competition......

28-07-2013, 16:16, eng news
Amendments to Art. 86 of the Criminal Code, for two years, extend the maturity of convictions for serious and very serious crimes have been published, "the Russian newspaper", their signed by...

6-03-2013, 06:00, eng news
Three residents of the Primorsky Territory, exceeding speed and lost control, flew into a ditch. Three drivers were in Primorye in the cell, exceeding the speed first accident happened on the highway...

16-07-2013, 16:03, eng news
It belongs to the gambling tycoon Lawrence Ho of Macau. During the meeting, both sides noted that remained happy with the progress of the interaction and the regional administration. Head of Maritime...

9-08-2013, 17:01, eng news
The Prosecutor's Office and the Migration Service in Ussuriysk raided the Chinese market. The debtor failed to Primorye chosen neighbor test results showed that the Chinese have violated the order of...

8-04-2013, 10:50, eng news
During the meeting, the regional committee "Victory" participants discussed how Primorye will prepare for the celebration of the 75th anniversary of the events of Khasan. Khasan 75th anniversary...

16-07-2013, 16:03, eng news
In the first round of the main draw competition pair Velichko /Margiev continued a winning streak, this time beating their rivals from Italy, a couple of De Fabritis /Martinez. Velichko /Margiev...

12-08-2013, 16:36, eng news
The police establish the causes and circumstances of the accident, which killed a young family. The accident occurred on August 9 around 17:00 pm. Behind the wheel of the car «Toyota Corolla» was a...

17-04-2013, 14:00, eng news
The organizing committee of the contest "Best Product of Vladivostok" continues to accept applications from companies that produce meat and dairy products......