ЗНАКОМСТВА
КРАСОТА
ЗДОРОВЬЕ
ТУРИЗМ
АВТОНОВОСТИ
НОВОСТИ СПОРТА
Vladivostok weightlifters won prizes in the championship of the Far East,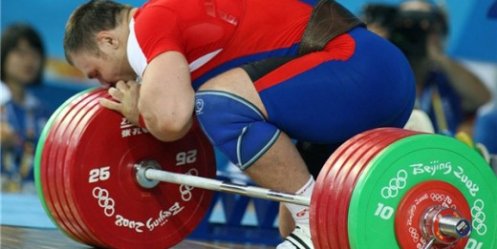 Photo: sports.ru

From 1 to 3 April in Arsenyev Championship was held at the Far Eastern Federal District of weightlifting. In the national team of Primorsky Krai were six weightlifters Vladivostok.

Our athletes under coach Alexei Melentyeva won two gold, two silver and two bronze medals. In the team competition team of our region won first place.

Results:

1st place - Melentyeva Allen (Category - 53 kg)

1st place - Alexei Sonin (over 105 kg)

2nd place - Zavorin Roman (77 kg)

2nd place - Igor Vorobiev (85 kg)

3rd place - Nadaraia Constantine (105 kg)

3rd place - Timbay Egor (69 kg)

As reported in the city Weightlifting Federation, Igor Vorobyov at these competitions were awarded the title - Master of Sport of the Russian Federation. A master of sports and was awarded a graduate school sports Vladivostok "Hercules" Vladimir Zubkov, speaking in the individual competition.

15-03-2013, 06:40, eng news
Resident finds Eudoxia M. Lukhanin celebrated its 103 birthday. Primorye residents happy birthday congratulated Vladimir Putin Biography women eventful. During the Civil War, her father died, she...
15-06-2013, 16:32, eng news
During the ether discussed the issues of prevention of child road traffic injuries. During the summer vacation Госавтоиспекция States spike in the number of car crash involving children. In this...

12-07-2013, 20:45, eng news
Beautifully designed banners and flags, more than a hundred participants in the column - all employees of the single with a long history and good traditions and years of service to the citizens. MUPV...

6-03-2013, 02:17, eng news
Venezuelan President Hugo Chavez, died Tuesday, March 5. This was announced by Venezuelan Vice President Nicolas Maduro in a televised address to the nation. In December 2012 Chavez underwent a...

28-07-2013, 21:02, eng news
South Korean punk of No Brain - one of the most anticipated guests of the Festival V-ROX, which will be held in Vladivostok in late August. No Brain - one of the most famous rock bands of Korea. The...

2-03-2013, 05:10, eng news
Prepared for lovely ladies busy festive program - vocal, dance and theater rooms......
27-05-2013, 19:20, eng news
If "Luch-Energia" will win, and will not be able to overcome Transbaikalians doubles, "Siberia", our team will be the champion zone ahead of the "East."......

9-08-2013, 17:17, eng news
All clients of the Far Eastern Savings Bank, the participants Rewards "Thank you from the Savings Bank" when booking any hotel online through the site and pay by credit card, get to your bonus by: •...

22-08-2013, 18:02, eng news
One of the most renowned American dancer Joseph Phillips will work with the ballet company Seaside Theatre of Opera and Ballet. As the press service of the theater, he received an invitation in the...
17-07-2013, 13:30, eng news
For him remanded in custody. July 152013 the police received a complaint of Arsenyev 17-year-old local resident. The girl reported that in an apartment on Meadow Street a young woman was found dead...