ЗНАКОМСТВА
КРАСОТА
ЗДОРОВЬЕ
ТУРИЗМ
АВТОНОВОСТИ
НОВОСТИ СПОРТА
Young mothers from the third hospital in Vladivostok will be able to go on dates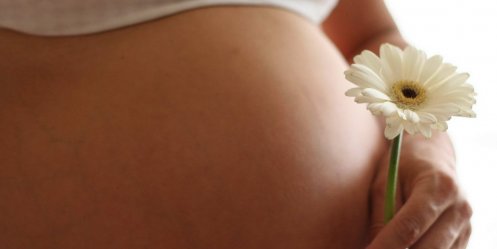 Rodd number 3 in Vladivostok will be the most open to the public. The possibility of the meeting will be provided to all young mothers who are in the hospital.
As explained by the head physician of the hospital Svetlana Sahaidachnoho it comes to implementing the practice of going into a branch of postpartum patients their relatives and friends. It is known that such visits are still unaffordable for most families - because of the restrictions that apply to hospitals. At the same time, many women experience after dating with a toddler and have a need to communicate with loved ones, to share emotions and moral support, which can not provide a conversation on the phone.
The right to agree to date, which will soon be available to all, without exception, young mothers 'third' maternity hospital, is designed to correct an injustice.
"For us, it is certainly a serious responsibility, meaning the transition to a new level of performance and relationship with our patients, - Says Svetlana Sagaydachny. - However, I can not help but note that this is not a sudden decision. On for quite a long time, we have made some steps toward openness and accessibility of the institution. This visit relatives paid the chambers in which women are made possible by individual stay there young mothers and their babies, and the active promotion of "partnership" genera, and tours of the maternity home for everyone. Modern hospital ceased to be a no-go area, today it is an institution where ready to provide medical assistance and a warm welcome, where are going to meet and where to go to a meeting. "
Now the management of the hospital employs the solution to all organizational matters. However, it is already known that visits will take place at certain weekdays from 15 am to 19 pm, in a dedicated room for the purpose of observational obstetric department, where a staff member will escort agency. The main condition for the visitors - to have good health without any signs of infection. In addition, all wishing to visit new mothers will need to pre-register for the meeting, so as not to create hype of visitors.
First guests plan to take in the near future, when completed all the preparations.

2-04-2013, 09:10, eng news
Those interested can apply for up to 20 April at - Vladivostok, Ocean Avenue, 54 office 315 or in an electronic form to mail info@pmvl.ru. For more information call - 8 (423) 230-08-77 8 (423)...
17-07-2013, 13:31, eng news
July 23 in the newspaper "Vladivostok" will hotline with the deputy manager of the Pension Fund of Russia for the Primorye Territory Galina Nikitchenko. From 13 to 14 hours to be an expert to answer...
4-06-2013, 13:53, eng news
In Vladivostok in full swing preparing for the celebration of the 153-th anniversary of the city. This year on behalf of the head of Vladivostok Igor Pushkarev besides the traditional planned new...

26-03-2013, 08:40, eng news
Rainfall in the capital of Primorye is not expected today, the air warms up to 4 degrees......
24-05-2013, 14:40, eng news
Non-professional artists in pictures presented to the vladivostoktsev and guests their thoughts and feelings......

6-08-2013, 21:02, eng news
A very original story told the RIA «VladNews» the press service of the coastal bailiffs. This history can be a very eye-opening for those who, having accumulated debts in no hurry to give them. In...

5-08-2013, 22:31, eng news
In Khabarovsk, chaired by the Deputy Prosecutor General of the Russian Federation Yuri Gulyagina was operational meeting on the results of the control of the General Prosecutor of the Russian...

14-05-2013, 09:20, eng news
Orientation with signs suspects were transferred to an outside police units. Employees patrol arrested three residents of Primorye at the age of 2324 and 30 years......

10-07-2013, 14:31, eng news
At the meeting, a guest from Vancouver talk about culture, movies, and music. The songs with a guitar in a live performance. "This meeting - a good opportunity to practice your English and meet new,...
23-06-2013, 17:00, eng news
Кубок Приморского края по баскетболу 3×3 в баскетбольном центре «Спарта» завершился яркой победой владивостокской команды ПСРЗ. Притом что состав участников в этом году был ну очень...