ЗНАКОМСТВА
КРАСОТА
ЗДОРОВЬЕ
ТУРИЗМ
АВТОНОВОСТИ
НОВОСТИ СПОРТА
Young mothers from the third hospital in Vladivostok will be able to go on dates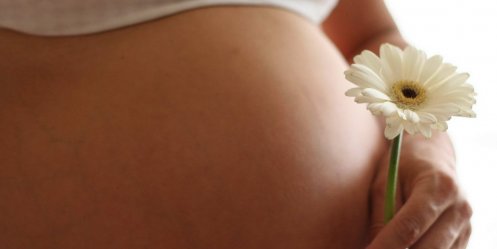 Rodd number 3 in Vladivostok will be the most open to the public. The possibility of the meeting will be provided to all young mothers who are in the hospital.
As explained by the head physician of the hospital Svetlana Sahaidachnoho it comes to implementing the practice of going into a branch of postpartum patients their relatives and friends. It is known that such visits are still unaffordable for most families - because of the restrictions that apply to hospitals. At the same time, many women experience after dating with a toddler and have a need to communicate with loved ones, to share emotions and moral support, which can not provide a conversation on the phone.
The right to agree to date, which will soon be available to all, without exception, young mothers 'third' maternity hospital, is designed to correct an injustice.
"For us, it is certainly a serious responsibility, meaning the transition to a new level of performance and relationship with our patients, - Says Svetlana Sagaydachny. - However, I can not help but note that this is not a sudden decision. On for quite a long time, we have made some steps toward openness and accessibility of the institution. This visit relatives paid the chambers in which women are made possible by individual stay there young mothers and their babies, and the active promotion of "partnership" genera, and tours of the maternity home for everyone. Modern hospital ceased to be a no-go area, today it is an institution where ready to provide medical assistance and a warm welcome, where are going to meet and where to go to a meeting. "
Now the management of the hospital employs the solution to all organizational matters. However, it is already known that visits will take place at certain weekdays from 15 am to 19 pm, in a dedicated room for the purpose of observational obstetric department, where a staff member will escort agency. The main condition for the visitors - to have good health without any signs of infection. In addition, all wishing to visit new mothers will need to pre-register for the meeting, so as not to create hype of visitors.
First guests plan to take in the near future, when completed all the preparations.

2-09-2013, 17:31, eng news
Demographic payment to those families in which this year had a third child, has increased in the Primorye Territory. In Primorye, increased benefits for large families Regional Department of Labour...

11-04-2013, 09:50, eng news
In 2012 the number of deaths on the Russian roads was almost 28 thousand people. By 2020 this figure will be reduced to 20000 a year......

29-05-2013, 12:33, eng news
On Friday, May 31 at 17:00 in Vladivostok at the site near the Youth House will host the opening of the summer working semester student teams of Vladivostok. From that day, counselors, guides,...

19-07-2013, 18:47, eng news
Of particular concern to employees of traffic police call weekends and public holidays: Accident statistics show that the number and severity of the consequences of increasing it during the mass...
17-06-2013, 14:47, eng news
One of the most exciting electronic projects of Russia - group Therr Maitz - will give several concerts Vladivostok. One of them will be held in legendary club BSB, where back in 2005 the group...

22-08-2013, 13:18, eng news
Today, August 22 the weather conditions in the Maritime region determines the atmospheric front. In the province places rain. Moderate southerly wind. Air temperature 17 29 ° C. Vladivostok cloudy....

23-04-2013, 12:10, eng news
International experts will be able to ask their questions to the candidates and evaluate their programs, leaving the signature of one of them......

23-07-2013, 16:01, eng news
The woman reported that the elevator can hear the sounds of fighting. At the scene left investigative team. In the elevator's body was found 65-year-old woman with stab wounds. Police officers found...
10-06-2013, 16:47, eng news
You can imagine the concert of «heavy» rock band by candle light and acoustic guitars? Can? So I can't. But it almost happened June 8 in the theatrical-concert complex «Underground», where she...

12-09-2013, 04:52, eng news
On Saturday, September 14th, at 14 o'clock in the cinema "Vladivostok" will be the fourth film festival, "Noise", which is supported by the Administration of Vladivostok. View works entered for the...