ЗНАКОМСТВА
КРАСОТА
ЗДОРОВЬЕ
ТУРИЗМ
АВТОНОВОСТИ
НОВОСТИ СПОРТА
Young mothers from the third hospital in Vladivostok will be able to go on dates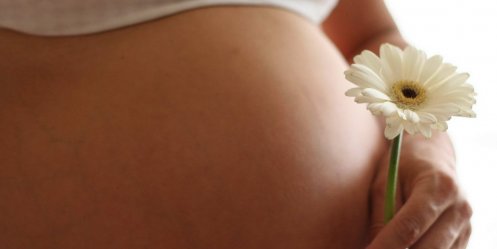 Rodd number 3 in Vladivostok will be the most open to the public. The possibility of the meeting will be provided to all young mothers who are in the hospital.
As explained by the head physician of the hospital Svetlana Sahaidachnoho it comes to implementing the practice of going into a branch of postpartum patients their relatives and friends. It is known that such visits are still unaffordable for most families - because of the restrictions that apply to hospitals. At the same time, many women experience after dating with a toddler and have a need to communicate with loved ones, to share emotions and moral support, which can not provide a conversation on the phone.
The right to agree to date, which will soon be available to all, without exception, young mothers 'third' maternity hospital, is designed to correct an injustice.
"For us, it is certainly a serious responsibility, meaning the transition to a new level of performance and relationship with our patients, - Says Svetlana Sagaydachny. - However, I can not help but note that this is not a sudden decision. On for quite a long time, we have made some steps toward openness and accessibility of the institution. This visit relatives paid the chambers in which women are made possible by individual stay there young mothers and their babies, and the active promotion of "partnership" genera, and tours of the maternity home for everyone. Modern hospital ceased to be a no-go area, today it is an institution where ready to provide medical assistance and a warm welcome, where are going to meet and where to go to a meeting. "
Now the management of the hospital employs the solution to all organizational matters. However, it is already known that visits will take place at certain weekdays from 15 am to 19 pm, in a dedicated room for the purpose of observational obstetric department, where a staff member will escort agency. The main condition for the visitors - to have good health without any signs of infection. In addition, all wishing to visit new mothers will need to pre-register for the meeting, so as not to create hype of visitors.
First guests plan to take in the near future, when completed all the preparations.

19-09-2013, 01:04, eng news
The decor is associated with flooding in Komsomolsk-on-Amur, still remains difficult, but manageable. Now the city is flooded 911 houses with a population of more than 13000 people of which more than...

7-08-2013, 13:00, eng news
In Terneisky area due to the passage of the cyclone was declared a state of emergency, the municipality is now entitled to the provision of subsidies for measures to prevent adverse impacts of flood...
14-06-2013, 16:30, eng news
In the marginal media reports suggested. that in the marine reserve in the Khasan district of Primorye built cottage. In Primorye, the reserve build cottage communication to the environmental...

22-04-2013, 18:20, eng news
Vladivostok Duma deputies want to appeal to the Governor about the introduction of a social norm in Primorye for electricity - this was discussed today at a meeting of the Committee on Urban Affairs....

20-03-2013, 08:52, eng news
With mobile phones, you can thank the driver and will point to flaws in his work, to learn, when the nearest bus - and more......

10-07-2013, 14:16, eng news
Chapter Artyom Urban District, Vladimir Novikov visited the construction ice palace. Work in the main hall are made of 95 percent. Ice Palace in Artem will soon begin construction work at a rapid...

30-04-2013, 13:20, eng news
The lady was trying to sell to Russian buyers prohibited capsules for weight loss......
10-06-2013, 11:45, eng news
48-year-old extreme model of Russian Valery Rozov, author record jump from Mount Everest, is now going to jump from one of the two bridges in Vladivostok. Esktremal going to jump off a bridge in...

22-04-2013, 11:10, eng news
The organizers of the tournament are youth welfare office administration of the city of Vladivostok in conjunction with the "Club of smart games." (PHOTOS)......

29-03-2013, 09:10, eng news
The prosecutor's office finds the audit compliance with Russian legislation revealed gross violation. Suffering from alcohol addiction is no place behind the wheel! The point is that the driver's...