ЗНАКОМСТВА
КРАСОТА
ЗДОРОВЬЕ
ТУРИЗМ
АВТОНОВОСТИ
НОВОСТИ СПОРТА
Young mothers from the third hospital in Vladivostok will be able to go on dates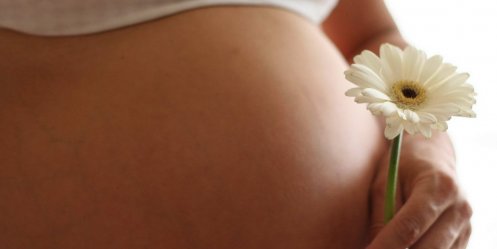 Rodd number 3 in Vladivostok will be the most open to the public. The possibility of the meeting will be provided to all young mothers who are in the hospital.
As explained by the head physician of the hospital Svetlana Sahaidachnoho it comes to implementing the practice of going into a branch of postpartum patients their relatives and friends. It is known that such visits are still unaffordable for most families - because of the restrictions that apply to hospitals. At the same time, many women experience after dating with a toddler and have a need to communicate with loved ones, to share emotions and moral support, which can not provide a conversation on the phone.
The right to agree to date, which will soon be available to all, without exception, young mothers 'third' maternity hospital, is designed to correct an injustice.
"For us, it is certainly a serious responsibility, meaning the transition to a new level of performance and relationship with our patients, - Says Svetlana Sagaydachny. - However, I can not help but note that this is not a sudden decision. On for quite a long time, we have made some steps toward openness and accessibility of the institution. This visit relatives paid the chambers in which women are made possible by individual stay there young mothers and their babies, and the active promotion of "partnership" genera, and tours of the maternity home for everyone. Modern hospital ceased to be a no-go area, today it is an institution where ready to provide medical assistance and a warm welcome, where are going to meet and where to go to a meeting. "
Now the management of the hospital employs the solution to all organizational matters. However, it is already known that visits will take place at certain weekdays from 15 am to 19 pm, in a dedicated room for the purpose of observational obstetric department, where a staff member will escort agency. The main condition for the visitors - to have good health without any signs of infection. In addition, all wishing to visit new mothers will need to pre-register for the meeting, so as not to create hype of visitors.
First guests plan to take in the near future, when completed all the preparations.

25-04-2013, 11:10, eng news
Vehicular traffic on the site will not overlap, but in view of the large number of vehicles lanes will be reduced......

13-03-2013, 03:00, eng news
Hall. The movement should be organized to fit the law and did not violate the legitimate interests of an indefinite number of persons to safety......
27-05-2013, 19:40, eng news
Citizens of China, ignoring the state border of the Russian Federation, illegally entering the border zone of Primorye......

3-04-2013, 06:20, eng news
Now working quickly restore rails that were removed because of work "Primvodokanala." (PHOTOS)......

31-07-2013, 15:31, eng news
Today, 31 July, seaside parliamentarians in the second and third readings of the amendments adopted, according to which the system receiving state services on the principle of "one window" is much...

3-07-2013, 20:45, eng news
Среди таможен безусловным лидером по формированию доходной части федерального бюджета в 2013 году является Владивостокская таможня – 51 млрд 308 млн рублей. Существенный вклад в пополнение...

22-05-2013, 13:40, eng news
The region has developed legislation that will define the main directions of development of coastal tourism, as well as measures of the state support the tourism industry......

29-04-2013, 15:00, eng news
First of May due to the holiday parade some of the streets of Vladivostok will be closed to vehicular traffic......

28-03-2013, 03:00, eng news
As a result, a man was taken to hospital with severe head injuries - he was not wearing a helmet......

11-03-2013, 05:45, eng news
From March 17 it stops executing ferry route "Vladivostok - about. Russian (Pospelovo). "......