ЗНАКОМСТВА
КРАСОТА
ЗДОРОВЬЕ
ТУРИЗМ
АВТОНОВОСТИ
НОВОСТИ СПОРТА
Nonexistent Primorye gambling zone have already decided to reschedule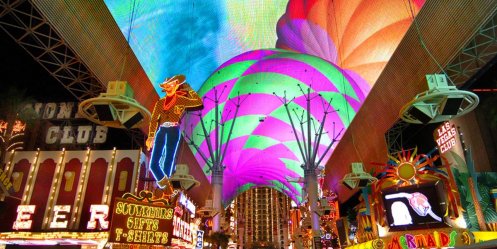 The main topic of the meeting Governor Vladimir Miklushevsky and president of Naga Corp Ltd Chen Lip Keong was the discussion of the integrated entertainment zone "Primorje".
"In Russia today, a total of four integrated entertainment areas, but, according to experts, gaming zone in Primorye most promising. After a one-hour flight from Vladivostok is home to about 400 million people," - Said Vladimir Miklushevsky.
However, according to the governor, time has shown that it is necessary to make some changes to this project. "Today it is clear that there is no point in building a casino there are many small, it is better to give this site a Interteyment and spend a lot of entertainment," - The head of the region.
Chen Lip Keong said that with proper planning, this area can become a delightful holiday destination. "Just build a casino and hotel is not enough, you need to carry out a variety of recreational activities. For these purposes, you need to build, for example, a concert hall for 3-4 thousand people. Located in the gambling area lake should also be an attractive place to stay" - He added.
Chen Lip Keong said the head of Primorye, that his company is ready to develop a new master plan with the help of the best architects and several major gaming companies. Work on the new project will take six months. First results of the company Naga Corp Ltd will present two months later.

8-09-2013, 00:23, eng news
64-year-old professor and former athlete sure if Tokyo will choose to host the 2020 Olympics, this circumstance will be a great occasion for the Olympic Committee to include the game in the list of...

14-07-2013, 00:01, eng news
"I have already said that Vladivostok need a strong mayor. The man we now put forward as a candidate to go to the polls with the party program. He should at the pre show voters the specific...

23-04-2013, 17:10, eng news
Outside Japan, the flagship Mazda will meet only in the capital of Primorye. (PHOTOS)......

23-07-2013, 16:01, eng news
A woman reported that in October clinic down the street she was attacked by an unknown man, stealing a bag of documents and a large sum of money. Arrived on the scene investigative team. The police...

16-08-2013, 17:30, eng news
Police and representatives of the FMS every day carry out raids on markets Primorye During one of these visits in the capital of Primorye seized tracksuits and T-shirts Olympiad "Sochi-2014"....

21-04-2013, 18:10, eng news
Necessary for treatment in Korea in the amount of 200 thousand dollars her parents can not collect, they decided to come to the aid of professional artists Vladivostok. (PHOTOS)......

8-03-2013, 09:52, eng news
The famous singer is not the first time arrives in the capital of Primorye - his last concert was a huge success......

5-09-2013, 18:00, eng news
Police regional center "hot pursuit" room thief arrested after it went into housing due to carelessness of the owners. A thief arrested in Vladivostok in the duty of the police in Vladivostok turned...

8-08-2013, 23:45, eng news
Khankaisky District Prosecutor's Office audited the compliance KGBUZ "Khankaysky CRH" legislation on health care and sanitary-epidemiological welfare of the population, which resulted in the breach...

26-07-2013, 13:48, eng news
On September 12013 shall come into force new amendments to Article 28 of the Federal Law "On the Road Safety", toughening penalties for drivers who do not care about the safety of their children. New...