ЗНАКОМСТВА
КРАСОТА
ЗДОРОВЬЕ
ТУРИЗМ
АВТОНОВОСТИ
НОВОСТИ СПОРТА
Nonexistent Primorye gambling zone have already decided to reschedule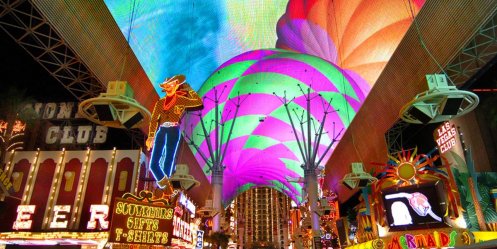 The main topic of the meeting Governor Vladimir Miklushevsky and president of Naga Corp Ltd Chen Lip Keong was the discussion of the integrated entertainment zone "Primorje".
"In Russia today, a total of four integrated entertainment areas, but, according to experts, gaming zone in Primorye most promising. After a one-hour flight from Vladivostok is home to about 400 million people," - Said Vladimir Miklushevsky.
However, according to the governor, time has shown that it is necessary to make some changes to this project. "Today it is clear that there is no point in building a casino there are many small, it is better to give this site a Interteyment and spend a lot of entertainment," - The head of the region.
Chen Lip Keong said that with proper planning, this area can become a delightful holiday destination. "Just build a casino and hotel is not enough, you need to carry out a variety of recreational activities. For these purposes, you need to build, for example, a concert hall for 3-4 thousand people. Located in the gambling area lake should also be an attractive place to stay" - He added.
Chen Lip Keong said the head of Primorye, that his company is ready to develop a new master plan with the help of the best architects and several major gaming companies. Work on the new project will take six months. First results of the company Naga Corp Ltd will present two months later.

13-08-2013, 17:31, eng news
August 15 at 1600 in the Maritime State United Museum named after VK Arsenyev at st. 20 Svetlanskaya will open the exhibition "Beauty Crafts Tohoku region, Japan" with the support of the Consulate...

27-03-2013, 13:00, eng news
Today, as a result of damage to the substation "C" there was a fire in a building window openings 6 kV indoor switchgear. In what proved to be a failure in the operation of the substation and its...

10-04-2013, 20:50, eng news
In addition to prepared to launch medium-range missiles, "Musudan" in the zone appeared shorter-range missiles "Scud" and "Rodong"......

30-03-2013, 10:00, eng news
Instead ferries link the Russian island with the "mainland" bus to the cable-stayed bridge......

24-07-2013, 14:12, eng news
Skylight perinatal center in Vladivostok will become an architectural landmark. Vladivostok is currently being built Perinatal Center, the building is being built on the existing foundation of the...

9-09-2013, 04:42, eng news
September 72013 the day of the overflow water through the dam in the village of Mendeleev, Komsomolsk-on-Amur Siberian regional rescue search and rescue team conducted a unique operation to evacuate...

9-04-2013, 18:50, eng news
Shipowner time extension has not attended a number of important documents, making 12 Russian citizens can not leave the port of Rio Tuba......

16-09-2013, 21:10, eng news
In the night from 12 to 13 September in the house number 32 on the street Borodino DPS officers attempted to stop a vehicle Toyota Land Cruiser Prado. The driver of the SUV did not respond to the...

8-05-2013, 11:20, eng news
Already, according to the organizers, the march is going to take more than 200 people......
23-05-2013, 14:20, eng news
Responding to questions from music portal Kroogi, the leader of the Mummy Troll Ilya Lagutenko shared some details of large-scale festival Vladivostok Rocks, which will be held in the city from 23 to...