ЗНАКОМСТВА
КРАСОТА
ЗДОРОВЬЕ
ТУРИЗМ
АВТОНОВОСТИ
НОВОСТИ СПОРТА
Nonexistent Primorye gambling zone have already decided to reschedule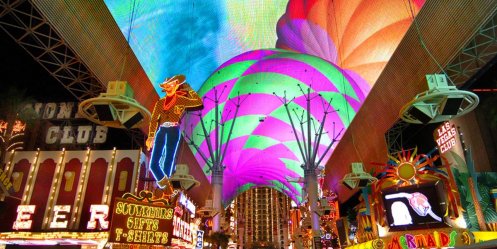 The main topic of the meeting Governor Vladimir Miklushevsky and president of Naga Corp Ltd Chen Lip Keong was the discussion of the integrated entertainment zone "Primorje".
"In Russia today, a total of four integrated entertainment areas, but, according to experts, gaming zone in Primorye most promising. After a one-hour flight from Vladivostok is home to about 400 million people," - Said Vladimir Miklushevsky.
However, according to the governor, time has shown that it is necessary to make some changes to this project. "Today it is clear that there is no point in building a casino there are many small, it is better to give this site a Interteyment and spend a lot of entertainment," - The head of the region.
Chen Lip Keong said that with proper planning, this area can become a delightful holiday destination. "Just build a casino and hotel is not enough, you need to carry out a variety of recreational activities. For these purposes, you need to build, for example, a concert hall for 3-4 thousand people. Located in the gambling area lake should also be an attractive place to stay" - He added.
Chen Lip Keong said the head of Primorye, that his company is ready to develop a new master plan with the help of the best architects and several major gaming companies. Work on the new project will take six months. First results of the company Naga Corp Ltd will present two months later.

30-03-2013, 07:10, eng news
Thai authorities have promised to work closely with Russia to ensure the safety of Russian tourists on vacation at the resort and to minimize the number of incidents involving the Russian in the...

16-09-2013, 17:40, eng news
Open Championship of Primorsky Krai in rowing, canoeing and boating "Dragon" will be held in the seaside village Lozovy from 19 to 22 September. According to the department of physical culture and...

21-08-2013, 18:31, eng news
All evacuees in Khabarovsk deliver comfort gorodokVseh evacuated in Khabarovsk Krai deliver comfort gorodokvskogo Vyacheslav Shport currently inspects residential areas that fall under the flooding...

6-04-2013, 16:30, eng news
In the center of Guangdong place in the cemetery will cost $ 1200 per square meter. But in Shanghai, Shaoxing and Wenzhou government will pay you 320800 or 1290 dollars for scattering ashes of the...

15-04-2013, 20:00, eng news
The initiator of the action "Immortal Regiment" in Vladivostok became one of youth NGOs......

19-03-2013, 05:07, eng news
Popular rock band, has been for many years the top storming the charts "Nashe Radio", will arrive in Beijing with new programs, and fans have a chance to go to both concerts at the best price......

13-04-2013, 11:00, eng news
The previous record-length pearl necklace is 187 meters. It was made in Uwajima......

3-07-2013, 16:01, eng news
Суровое двойное, но, все-таки, бытовое убийство раскрыто в Уссурийске. Как рассказала корреспонденту РИА «VladNews» старший помощник руководителя СУ СКР по Приморскому краю Аврора Римская. 2 июля...
18-09-2013, 18:41, eng news
No sooner had the RIA «VladNews» tell that all the conflicts in the Vladivostok State Circus settled as new information - audit, who has come on the orders of Russian State Circus Company, are not...

3-04-2013, 07:20, eng news
Three athletes from Vladivostok brilliant performance at the event in Pyatigorsk......