ЗНАКОМСТВА
КРАСОТА
ЗДОРОВЬЕ
ТУРИЗМ
АВТОНОВОСТИ
НОВОСТИ СПОРТА
Nonexistent Primorye gambling zone have already decided to reschedule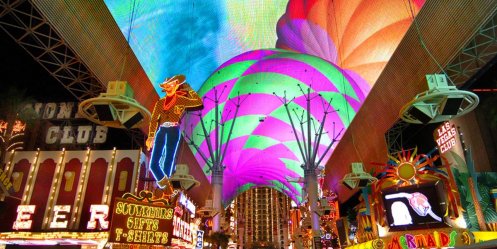 The main topic of the meeting Governor Vladimir Miklushevsky and president of Naga Corp Ltd Chen Lip Keong was the discussion of the integrated entertainment zone "Primorje".
"In Russia today, a total of four integrated entertainment areas, but, according to experts, gaming zone in Primorye most promising. After a one-hour flight from Vladivostok is home to about 400 million people," - Said Vladimir Miklushevsky.
However, according to the governor, time has shown that it is necessary to make some changes to this project. "Today it is clear that there is no point in building a casino there are many small, it is better to give this site a Interteyment and spend a lot of entertainment," - The head of the region.
Chen Lip Keong said that with proper planning, this area can become a delightful holiday destination. "Just build a casino and hotel is not enough, you need to carry out a variety of recreational activities. For these purposes, you need to build, for example, a concert hall for 3-4 thousand people. Located in the gambling area lake should also be an attractive place to stay" - He added.
Chen Lip Keong said the head of Primorye, that his company is ready to develop a new master plan with the help of the best architects and several major gaming companies. Work on the new project will take six months. First results of the company Naga Corp Ltd will present two months later.
16-04-2013, 19:20, eng news
Prominent athletes have given prior consent to......

24-08-2013, 16:30, eng news
On Saturday, August 24 in Vladivostok train knocked the man to death. The tragedy occurred in the area of the railway station Sedanka. Eyewitnesses immediately summoned to the victim, "ambulance"....
16-05-2013, 22:20, eng news
Today, May 16 on the campus of Palo on the island of Russian was the first step of pre-selection of candidates for the post of Vladivostok from the party "United Russia"......

15-03-2013, 09:55, eng news
Vladivostok start activities of environmental education and education. Hundreds of young and active people will take to the streets to fight for purity......

10-09-2013, 11:51, eng news
Across Russia continues to collect aid for the victims of the flood residents of Khabarovsk and Amur Oblast. Thus, representatives of the Ministry of Emergency Situations of the Krasnoyarsk...
20-06-2013, 13:15, eng news
. Their main goal is to increase responsibility of officials of the trucking companies, and therefore the quality of provided автопеоревозчиками services and level of safety of passengers. Special...
6-06-2013, 13:16, eng news
In may - June 2013 in court Nadezhda district beginning obey criminal case on an item 126 of the criminal code (kidnapping). One victim, the two defendants. The peculiarity of this criminal case is...

25-08-2013, 15:45, eng news
Presidential envoy to the Far Eastern Federal District Viktor Ishayev on Friday made a working visit to the island of Sakhalin, where he met with members of the Far Eastern Youth Forum "Islands". The...
28-06-2013, 16:45, eng news
Nonprofit project was created in 1998 with the purpose of development of the city and of the region and strengthening the international relations support of various directions of contemporary art and...

18-09-2013, 00:44, eng news
During a fire on a nuclear submarine "Tomsk", which took place on Monday, August 16 the injury was caused by 15 soldiers. According to the statement, the Investigative Committee said that victims are...