ЗНАКОМСТВА
КРАСОТА
ЗДОРОВЬЕ
ТУРИЗМ
АВТОНОВОСТИ
НОВОСТИ СПОРТА
Nonexistent Primorye gambling zone have already decided to reschedule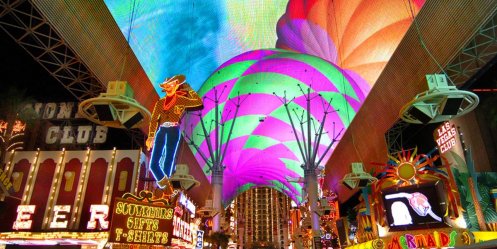 The main topic of the meeting Governor Vladimir Miklushevsky and president of Naga Corp Ltd Chen Lip Keong was the discussion of the integrated entertainment zone "Primorje".
"In Russia today, a total of four integrated entertainment areas, but, according to experts, gaming zone in Primorye most promising. After a one-hour flight from Vladivostok is home to about 400 million people," - Said Vladimir Miklushevsky.
However, according to the governor, time has shown that it is necessary to make some changes to this project. "Today it is clear that there is no point in building a casino there are many small, it is better to give this site a Interteyment and spend a lot of entertainment," - The head of the region.
Chen Lip Keong said that with proper planning, this area can become a delightful holiday destination. "Just build a casino and hotel is not enough, you need to carry out a variety of recreational activities. For these purposes, you need to build, for example, a concert hall for 3-4 thousand people. Located in the gambling area lake should also be an attractive place to stay" - He added.
Chen Lip Keong said the head of Primorye, that his company is ready to develop a new master plan with the help of the best architects and several major gaming companies. Work on the new project will take six months. First results of the company Naga Corp Ltd will present two months later.

11-03-2013, 10:40, eng news
In Primorye, actively eliminates the problem of providing children in day care centers. In the near future will not turn into Dalnegorsk urban district. 13 kindergartens will be built in Primorye...

26-03-2013, 11:40, eng news
The main reason for committing theft in the region is that the machine owners neglect installing burglar car alarm......

2-04-2013, 05:10, eng news
Having performed from February 14 to April 14 no less than ten payments for a total of $ 15 thousand, the bank customer receives a gift......

12-04-2013, 12:00, eng news
The new park covers an area almost twice as large than the Summer Palace. This is the first ecological restoration of soil in China......

24-04-2013, 12:10, eng news
May 1 in connection with the May Day march of some of the streets of Vladivostok will be closed to vehicular traffic until the end of the festivities. (SCHEME)......

17-09-2013, 11:34, eng news
Rescuers in the Far East continue to go about their direct and sometimes heroic duties, helping not only the 100000 inhabitants of a district, but to pets. In one of the houses of Komsomolsk-on-Amur,...

10-04-2013, 13:50, eng news
In the competition was attended by more than 5000 students from Russia, Belarus, Kazakhstan, Ukraine and Uzbekistan. In the final round, 64 players competed from 28 regions of Russia......

23-08-2013, 15:02, eng news
Yesterday, August 22 in the city of Ussuriisk of an accident, which injured a 6-year-old child. The kid was walking near his home, at some point he had a quarrel with other children who were trying...
13-06-2013, 12:16, eng news
The credit portfolio of legal entities and individual entrepreneurs Birobidzhan branch of Sberbank reached the milestone of 1 billion rubles. Far Eastern Sberbank is the leader of crediting of small...
28-06-2013, 01:45, eng news
In the Thursday, June 27 during the weekly retreat on the quality of repair of roads head of Vladivostok Igor Pushkarev required in the near future to carry out rescue and refurbishment of the...