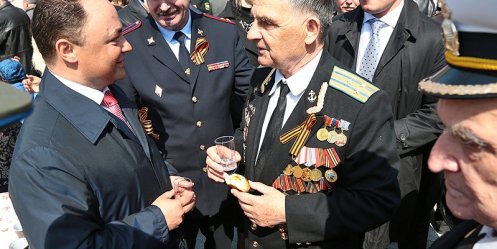 Photo: Press-service of the Vladivostok

In the admiral's square pass a special event for veterans of the Great Patriotic War "Soldier's porridge." The songs of the war years. Veterans of the dance, socialize, share their memories.

Along with the veterans and soldiers tried porridge Mayor Igor Pushkarev and drank with them for Victory traditional front 100 grams.

"A lot of citizens have come today to thank those who procured the victory of our country , - Said Igor Pushkarev - Felt that all the good mood, a very positive attitude. We tried to do everything possible to make the holiday memorable. Still have time and I invite everyone to join us. "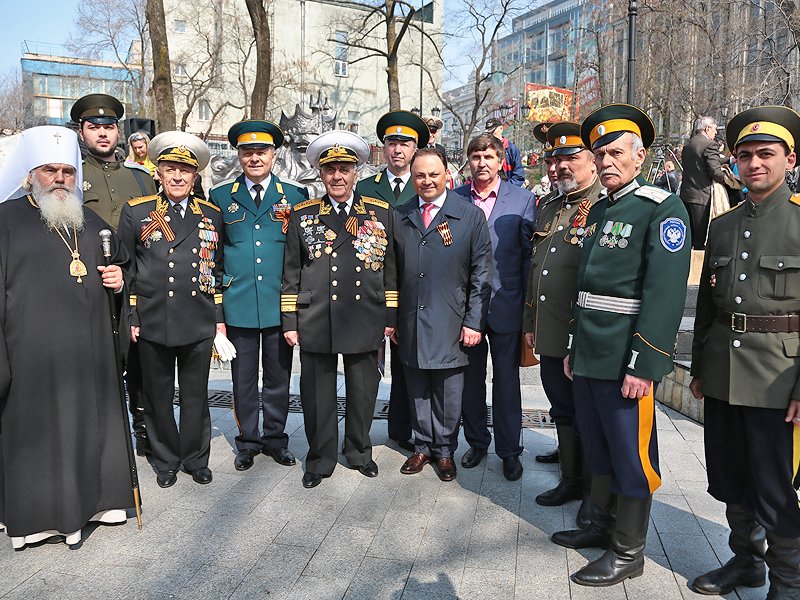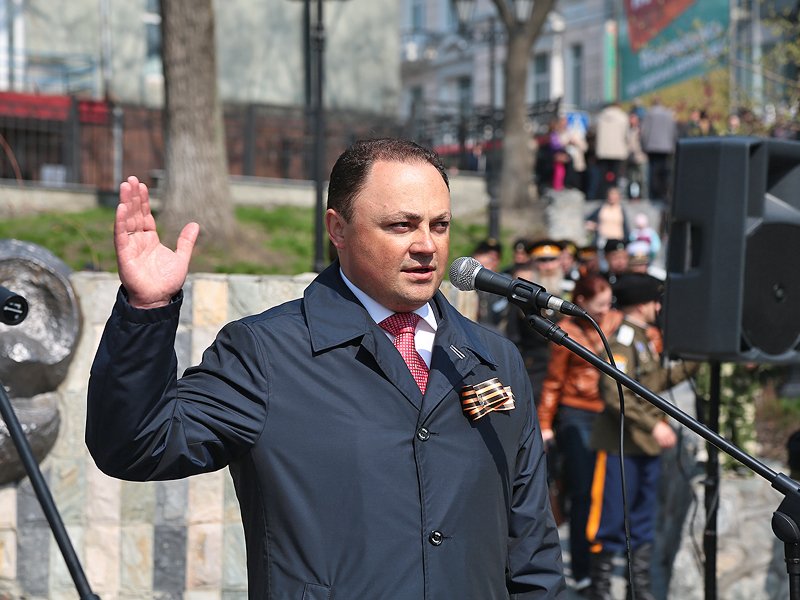 "In this day can not be a bad mood , - Shared Raisa K. Olech - a war veteran - Parade nice, warm song and speech, it is important for us. Thanks to all who take part in it. Veterans' health. A I wish young people - most importantly, that there was no war. "
Recall that in this year, the head of Vladivostok Igor Pushkarev ordered to organize a massive and colorful celebration on May 9 to provide new activities and engage new urban area. More than a thousand participants and invalids of the Great Patriotic War had already received congratulations from the Mayor and cash gifts. May 6 at the memorial to Merchant Seamen mayor, along with veterans of the first lit in memory of Fire. May 7 along with veterans of the head of the seaside capital opened in Victory Park Alley of Heroes, in which there are 23 granite star with the names of 200 Heroes of the Soviet Union and Hero of Russia 8.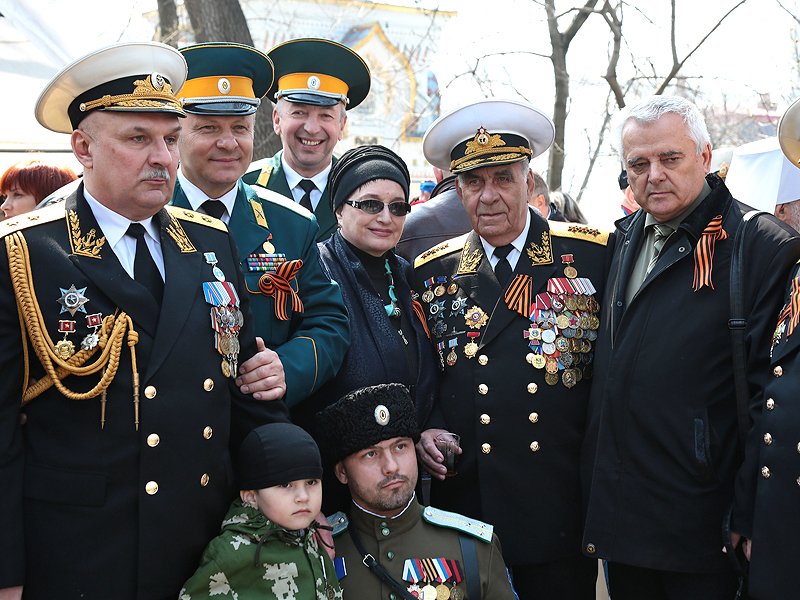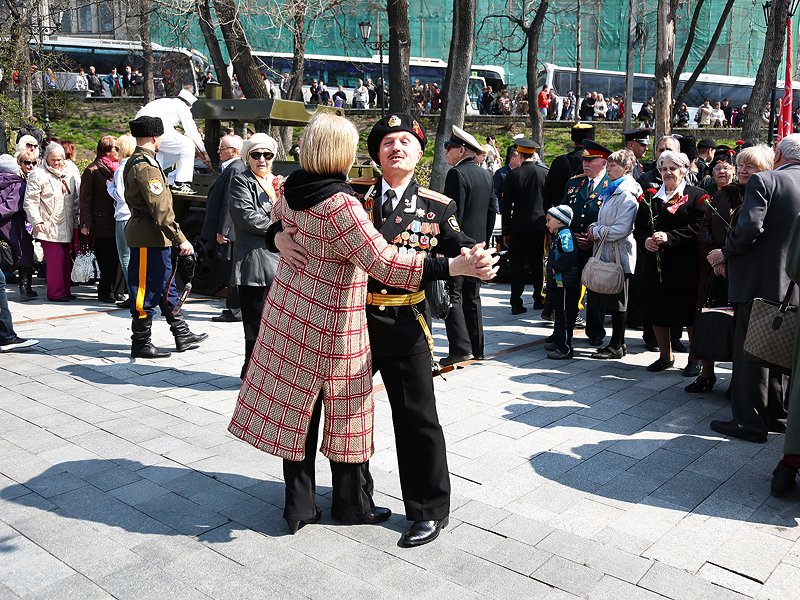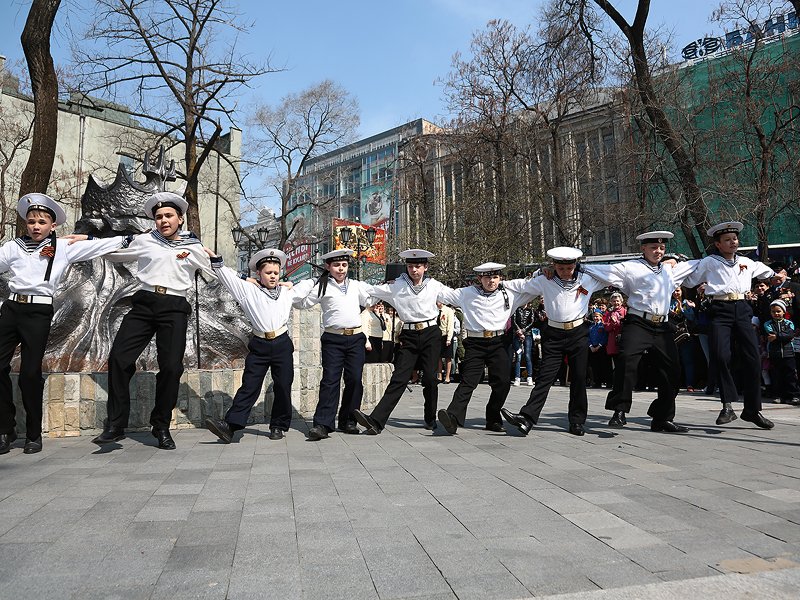 May 8 to stele "Vladivostok - a city of military glory," Memory Wall Vladivostoktsy who died during the Great Patriotic War of 1941 - 1945 and the eternal flame memorial "Battle Glory of the Pacific Fleet," the flowers were laid.
Today, the celebration of Victory Day in Vladivostok completed colorful fireworks. At 22:00 it can be seen on the central square in the Labour, the islands and the Eagle's Nest hill.