ЗНАКОМСТВА
КРАСОТА
ЗДОРОВЬЕ
ТУРИЗМ
АВТОНОВОСТИ
НОВОСТИ СПОРТА
Debtors for electricity paid more than 22 million rubles in the first quarter of 2013
From the beginning, the courts have the edge around 6000 for enforcement of decisions on individuals total debt of 40 million rubles in favor of "Dalenergosbyt."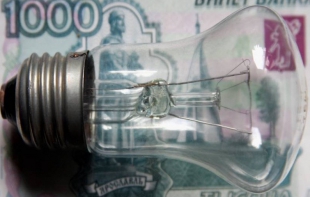 Debtors for electricity for 3 months paid over 22 million rubles
Today, out of this amount in the budget of the company received more than 22 million rubles, including prior periods.
In the presence of lawyers' Dalenergosbyta "bailiffs 168 times went to the addresses of defaulters. The result of raids - back to the budget of 300 thousand rubles. In some cases, the property of debtors were arrested and sold to repay the debt.
Also lawyers' Dalenergosbyta "during the first three months of this year, sent bailiffs 960 writs for interim limit citizens who owed more than 3.8 million rubles, the right to travel outside Russia.
Practice shows that limiting the debtor finds out only when the pass passport control. Avoid all of these troubles can be, at the time a receipt for paying for electricity.

22-08-2013, 13:18, eng news
As practice shows, the law on combating corruption can be circumvented. Especially if you - the police. The prosecutor's office Partyzansky audited performance MOMVD Russian officials 'Guerrilla'...

18-03-2013, 04:02, eng news
"Guests" eat food, stole clothes left by owners, commit massacres, stolen from her house......

30-07-2013, 13:16, eng news
In connection with the passage of the cyclone on the Primorsky Territory General Directorate of Ministry of Emergency Situations of Russia Primorsky Krai with 0200 (MSK) 240713g. operates in "High...

9-03-2013, 04:09, eng news
Chinese authorities have accused the Tibetan spiritual leader the Dalai Lama that he financed campaign of self-immolation of Tibetans......

14-03-2013, 08:49, eng news
At the next session, the deputies committee on social policy and protection of the rights of citizens with minor amendments unanimously approved the draft law "On the organization and provision of...

22-09-2013, 16:55, eng news
Russian Greco-Roman wrestler Nikita Melnikov won first place at the World Cup, which takes place in Budapest. In the final game Melnikov, who plays in the weight category up to 96 kg, was stronger...

18-09-2013, 21:11, eng news
It is established that in May 2011 a former employee of the Interior conducted a crime scene examination in the office building, has withdrawn from a blank sheet of payment orders with the company's...

24-05-2013, 17:30, eng news
FGBU "All-Russian Centre for Plant Quarantine" in a railway carriage in Ussuriysk found a party soybean seeds infected ragweed. Contaminated soy found in Primorye This is a very strong allergen and...

2-07-2013, 11:31, eng news
5 июля начинаются плановые работы по капитальному ремонту и замене теплотрассы, обеспечивающей горячей водой и отоплением дома на улицах Енисейской, Кирова и Магнитогорской. По свидетельству...

28-07-2013, 16:15, eng news
As Russia began to smoke more cigarettes imported. From January to April this year, the number of imported tobacco products increased by half. This is stated in the monitoring of the results of...