ЗНАКОМСТВА
КРАСОТА
ЗДОРОВЬЕ
ТУРИЗМ
АВТОНОВОСТИ
НОВОСТИ СПОРТА
In Vladivostok, the driver of "light vehicles" crashed into a juggernaut KrAZ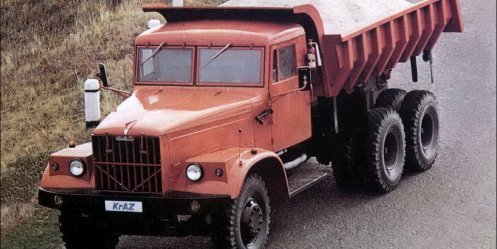 Over the past day, the province recorded 53 accidents, nine of which accounts, in one of the accidents died passenger sedan.
In the Soviet area of Vladivostok as a result of the collision of motor vehicles killed 42-year-old man. The accident occurred at about 21:00 on the street. Razin, 49.
The driver of Mazda Capella moved from the street. Makovsky toward the street. Lermontov. Lost control, he left on a counter, where he collided with a car KrAZ. Frontal impact were injured two people: a driver and a passenger Capella. Both victims were taken to the hospital, but around 5:00 am, it was reported that the 42-year-old passenger died. The second victim is under the supervision of physicians.
In Pervomay near Vladivostok drunk driver ran over a 26-year-old man. The blow suffered a serious head injury.
24-06-2013, 12:15, eng news
Last week the Governor of the Primorsky Territory Vladimir Miklushevsky met with the director of the State Museum "Hermitage" Mikhail Piotrovsky. Hermitage may appear in the Primorye The initiative...
13-05-2013, 14:20, eng news
August 22-25 Russia will have a new musical phenomenon called organizers V-ROX (VLADIVOSTOK ROCKS)......

28-04-2013, 14:00, eng news
Competitions were held in three age categories. All competitors received gifts and certificates......

21-08-2013, 13:45, eng news
Agricultural Fair on the Square of the Revolution Fighters on Friday and Saturday - 23 and 24 August - will not work in connection with the preparation and conduct of the festival «V-ROX» - the press...

29-07-2013, 18:16, eng news
Primorsky Territory Governor Vladimir Miklushevsky today, July 29 instructed the directors of departments involved in the aftermath of the cyclone, go to the areas for the organization of work in the...

11-07-2013, 17:46, eng news
The man said that has a retail outlet in the central market. To store approached by an unknown, took the leather shoes, standing on the counter and without paying, ran out of the store. The victim...

12-08-2013, 00:01, eng news
August 10 at 4:26 am on the panel of Vladivostok City Fire Department received a report of a fire at Calle Chasovitin 27. immediately on the scene were sent firefighters calculations. Upon arrival...

12-08-2013, 16:15, eng news
August 9 about 17 hours on the track "Osinovka - Ore Dock" an accident. Young parents were killed in a road accident in Primorye young family with eight children in a car, "Toyota Corolla" went to...

29-03-2013, 02:00, eng news
Bonus program "Thank you from the Savings Bank" was launched in November 2011 to celebrate the 170th anniversary of Sberbank. Her party is open to any holder of a credit card Sberbank......

25-03-2013, 04:30, eng news
Information Service Radio "Lemma" - News of the full range!......