ЗНАКОМСТВА
КРАСОТА
ЗДОРОВЬЕ
ТУРИЗМ
АВТОНОВОСТИ
НОВОСТИ СПОРТА
In Primorye, condemned cook kindergarten, 36 children get infected with salmonella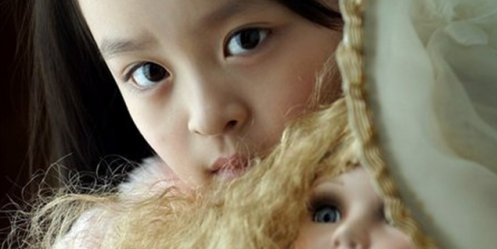 In Dalnegorsk sentenced chef kindergarten "KOLOSOK."
Gathered by the investigating authorities of the TFR in the Primorye sufficient evidence accepted by the court for sentencing cook kindergarten number 33 "KOLOSOK." She was found guilty of an offense under Part 1 of Art. 236 of the Criminal Code (violation of sanitary-epidemiological rules).
Investigation and the court found that in January 2012 in the kindergarten "KOLOSOK" the defendant in violation of the rules used to prepare various dishes a broiler. As a result, meat zrazy got salmonella germs that are not killed by cooking.
Violation of the rules was the cause of the mass poisoning of children. Only 36 people were injured. Young children are taken to hospital with a diagnosis of "acute intestinal infection", where they received medical treatment.
The court appointed the defendant sentenced to 6 months of prison labor with the state revenue in the amount of 5% of salary.

16-05-2013, 10:20, eng news
Employees told drug enforcement recruits spring draft of the legal, medical and social consequences of drug use......

23-08-2013, 22:17, eng news
Today in Vladivostok, "FESCO Hall" of doctors congratulated the 120 th anniversary of the Seaside Regional Hospital number 1. In a solemn ceremony gathered awarded honorary certificates and other...

15-03-2013, 07:13, eng news
The format is convenient because the clients of Sberbank will receive individual advice and a maximum of information of interest relating to the purchase of the apartment. March...

26-04-2013, 12:40, eng news
Investigators in Primorye have completed work on the criminal case against electrical substation. A man suspected in the fact that he did not provide the necessary protection of power object that...

14-08-2013, 13:30, eng news
Today, the campus opened Palo Innovation Exhibition "Vladivostok - a year after the Summit" within the festival "Summer in Russian in 2013." The purpose of the exhibition - the lighting of priority...

13-04-2013, 14:00, eng news
In March, a proposal for a one-room apartments reached a record level - 101997 rubles per 1 sq. km. m, rising to 424% in December......

4-09-2013, 23:32, eng news
Tomorrow, September 5 in the central square of Vladivostok starts XVII specialized exhibition-fair "Bayshore food" and holiday themed "Festival of milk." The official opening ceremony will take place...

1-08-2013, 14:00, eng news
August 2 player arrives at the location of the team, medically examined and begin the training process. Anastasia Boriskina joined the team in the most difficult moment of last season, replacing the...

16-05-2013, 17:20, eng news
Residents of all three houses, passing by the builders, thank that road repairs carried out, as they promised......

31-05-2013, 13:30, eng news
June 3 at noon in Vladivostok on 33 waterfront wharf Ship solemn departure ceremony of the ships, leaving in Military History "Campaign memory." Pacific Fleet ships are sent to the "Campaign memory"...