ЗНАКОМСТВА
КРАСОТА
ЗДОРОВЬЕ
ТУРИЗМ
АВТОНОВОСТИ
НОВОСТИ СПОРТА
Vladivostok resumed trial on "coastal partisan"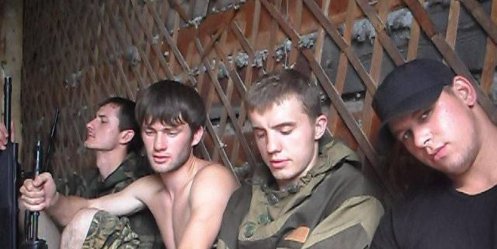 A hearing in the criminal case "maritime guerrillas" were resumed on April 10 in Primorsky regional court after a break from March 20.
At the trial the prosecution continues to provide evidence. Meetings will be held three times a week.
The case of "coastal partisan" judge Alexander Kirov district residents and Vadim Kovtunov, Roman Savchenko, Maxim Kirillov Vladimir Ilyutikova and Alexei Nikitin. They are accused of the murders, banditry, robbery, theft of documents, illegal purchase, possession, carrying a weapon, the deliberate destruction of another's property, assaults on police officers, stealing weapons, theft, car theft.
As reported at the first court hearing on January 23 lawyers, two of the six defendants partially admitted his guilt. The case heard by a panel of jurors.
4-05-2013, 13:40, eng news
Master classes, competitions on knowledge of Russian language and culture, concerts, art groups Studtsentra FEFU were held in Suifenhe and Mudanjiang......
14-06-2013, 16:45, eng news
13 June mayor Igor Pushkarev discussed with the residents of the houses on the street Ovchinnikov build the future of the square of memory. In addition to the Park, which will be located between...

11-03-2013, 11:22, eng news
FDCS of the end of March will develop a program for the rehabilitation of drug addicts, who will be called upon to solve a problem that has arisen due to the elimination of 90-s......

27-08-2013, 18:32, eng news
From Monday, September 22013 just three new route buses connect different areas of the city with the Far Eastern Federal University on the island of Russian - the press service of the city...

19-09-2013, 01:04, eng news
The decor is associated with flooding in Komsomolsk-on-Amur, still remains difficult, but manageable. Now the city is flooded 911 houses with a population of more than 13000 people of which more than...

14-05-2013, 16:20, eng news
New modern transportation came to marshut "Bus station - Teaching Hospital." (PHOTOS)......
25-06-2013, 12:16, eng news
The son of my friend, who lives in the town of Ussuriisk, this year is in the first grade. Before school must pass a medical examination. Specialists in the polyclinic is equipped weak: there is one...
18-06-2013, 18:45, eng news
Today, 18 June, in 90-th post office in Vladivostok held celebrations devoted to the Day of the subscriber. Everyone could subscribe to their favorite publications on the second half of 2013....

4-04-2013, 10:20, eng news
Citywide Fair will run on the central area weekly on Fridays and Saturdays from 9 to 18 hours. The first fair of the season will take place tomorrow - April 5......

22-07-2013, 19:30, eng news
All this pretty podzatyanuvshuyusya story could be considered a PR and disassembly of large corporations, if not a "but" On the scales of Themis - historical Soviet candy brands, familiar from...