ЗНАКОМСТВА
КРАСОТА
ЗДОРОВЬЕ
ТУРИЗМ
АВТОНОВОСТИ
НОВОСТИ СПОРТА
Vladivostok resumed trial on "coastal partisan"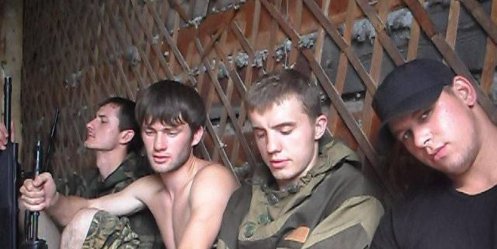 A hearing in the criminal case "maritime guerrillas" were resumed on April 10 in Primorsky regional court after a break from March 20.
At the trial the prosecution continues to provide evidence. Meetings will be held three times a week.
The case of "coastal partisan" judge Alexander Kirov district residents and Vadim Kovtunov, Roman Savchenko, Maxim Kirillov Vladimir Ilyutikova and Alexei Nikitin. They are accused of the murders, banditry, robbery, theft of documents, illegal purchase, possession, carrying a weapon, the deliberate destruction of another's property, assaults on police officers, stealing weapons, theft, car theft.
As reported at the first court hearing on January 23 lawyers, two of the six defendants partially admitted his guilt. The case heard by a panel of jurors.

1-08-2013, 19:31, eng news
As the press service of the AP computer, children's associations will be able to receive state support. Consequential amendments to the regional law "On youth policy in the Primorsky Territory" took...

2-08-2013, 20:01, eng news
According to the magazine "Forbes", Russian Prosecutor General Yuri Chaika July 18 to the Prime Minister of Russia Dmitry Medvedev a letter in which he accused the Russian air inflating the prices of...

22-03-2013, 09:40, eng news
First vice-president "of the Russian Union of Engineers' Ivan Andrievsky on ways to increase the popularity of Russian universities......
22-05-2013, 13:40, eng news
In Primorye, is home to about 130000 people with disabilities......

8-05-2013, 08:20, eng news
In the region, partly cloudy, no precipitation. Patchy fog. Wind southwest moderate. Air temperature +12 +32 ° C......

18-05-2013, 18:20, eng news
Electors: "Candidates must prove that all words and promises will not remain only on paper."......

18-03-2013, 10:55, eng news
unique instruments. Unique traditional Russian songs sounded in Vladivostok, performed by famous musicians. (PHOTOS)......

24-04-2013, 10:10, eng news
In Nakhodka took place Championship of Primorsky Krai in orienteering. A route with compass and map in his hands ran over 150 participants aged 12 to 60 years. (PHOTOS)......

3-09-2013, 16:32, eng news
Recall that the newspaper "Vladivostok", "Arguments and Facts Primorye" radio "Lemma", "ViBiSi", 8-Channel, news agencies "Primore24" and Vladnews announce action: "Enter into the Guinness Book of...
25-06-2013, 17:00, eng news
The procedure of transfer of land plots and objects of military bases, located in the city of Vladivostok, from the order of the Ministry of defense of the Russian Federation in a municipal property....