ЗНАКОМСТВА
КРАСОТА
ЗДОРОВЬЕ
ТУРИЗМ
АВТОНОВОСТИ
НОВОСТИ СПОРТА
Singing Fountain in Sports waterfront Vladivostok began to prepare for the summer season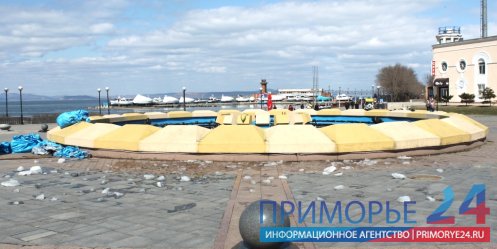 Photo: Alain Plotnikova

Today, April 12 preparations began singing fountain on the waterfront of Sports for the new season. Fountain Run promise in early May.


As the correspondent of IA Primore24 the press service of the city administration, the winter fountain was filled with special means to prevent rusting. Who will clean the fountain of "preservatives" and lead to a working state.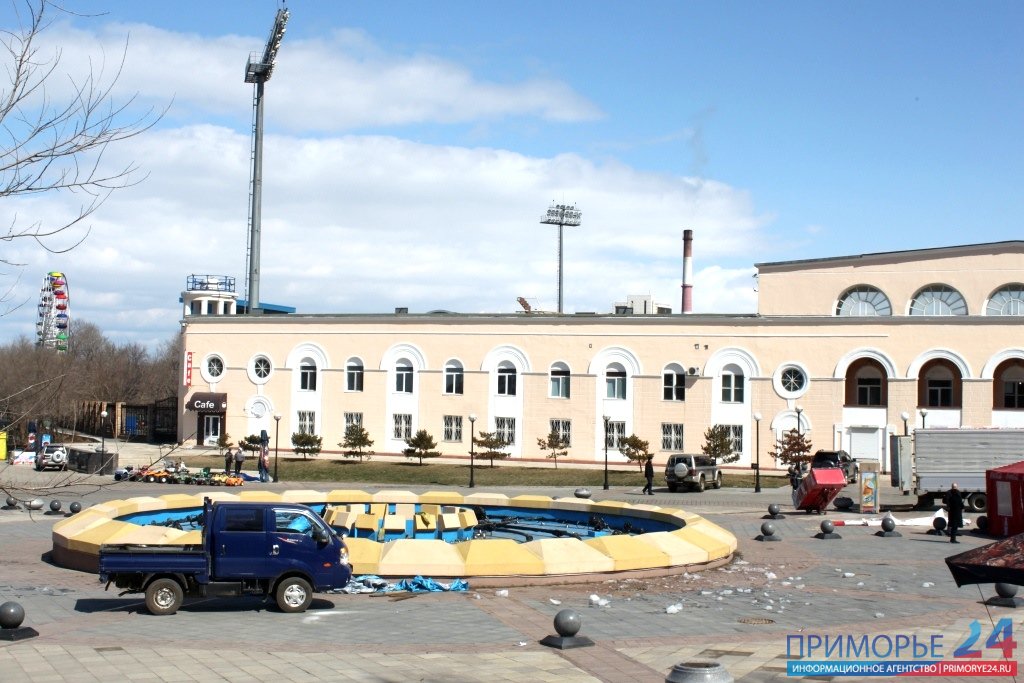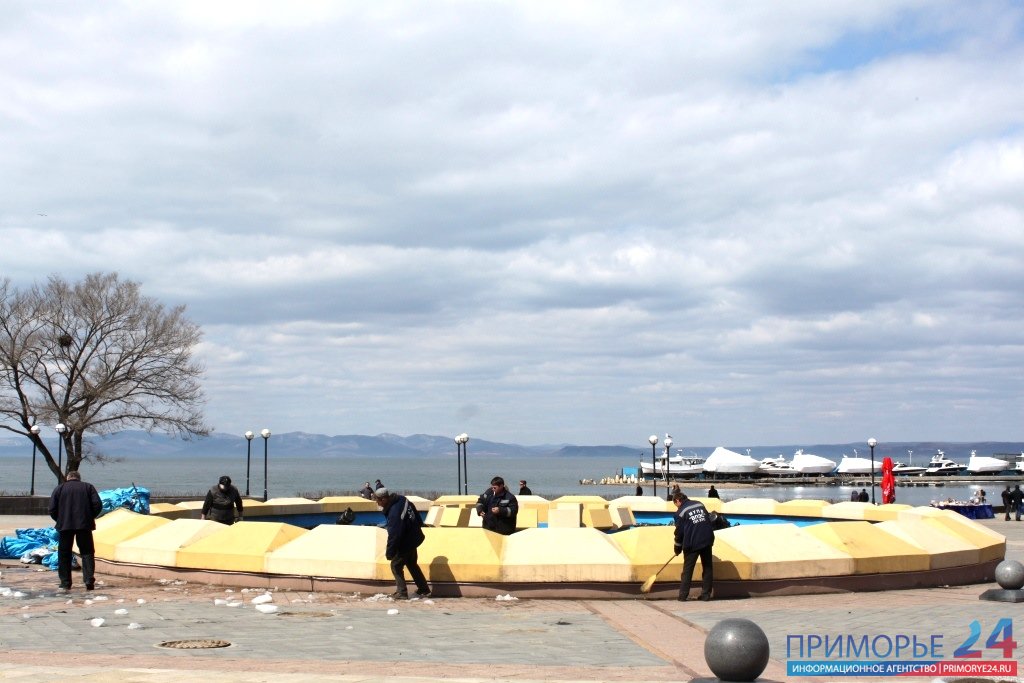 18-06-2013, 14:00, eng news
Department of the interior Ministry of Russia for the Primorsky Krai officially reported that the head of the Center of licenses and permits of the Ministry of internal Affairs of Russia for the...

23-03-2013, 05:38, eng news
Interior Ministry investigators have opened a criminal case of fraud on a large scale in respect of LLC "GC" Control "Roman Barbashova and his accomplice Alexei Kudryavtsev......

9-09-2013, 17:30, eng news
September 82013 in a house on the street in the village of Kolhoznaya Komissarovo found the body of 35-year-old man with signs of violent death stab wound to the neck. Drunken brawl led to the...
23-07-2013, 22:16, eng news
July 26 at 12:30 pm in the Memorial House and Museum AV Sukhanov (to URL. St. Sukhanov, 9) will open a personal exhibition of Michael Emel'yanovich Baryshko "Drawn by fire." The exhibition features...

30-07-2013, 13:15, eng news
OWEN. Be patient, it affects, to be able to avoid conflict. Undesirable distant travel, travel. The rest of the day is favorable. The financial situation will improve. Family relations are improving....

3-08-2013, 15:15, eng news
Primorsky Regional Court considered the criminal case against a resident of Vladivostok, who was accused of committing January 6 attempted murder by making an improvised explosive device and attach...
7-05-2013, 13:20, eng news
For monthly payments, which provides for the title of "Hero of Labor of Primorsky Krai", Primorye must provide the following documents. (LIST)......
24-04-2013, 19:30, eng news
Vladivostok Forum continues to develop the themes raised in the Russian-Japanese forum "Common Ground: Business. Technologies. Culture"......

25-07-2013, 15:17, eng news
July 2416 hours and 50 minutes to the Center for Crisis Management of the Main Directorate of the Russian Emergencies Ministry in the Primorsky Territory, it was reported that, on the decision of the...

27-03-2013, 13:00, eng news
In partisan teenager received a fatal electric shock. Three teenagers were walking near the train station, and one of them climbed on the tank of a freight train. Teenager killed in Primorye from...