ЗНАКОМСТВА
КРАСОТА
ЗДОРОВЬЕ
ТУРИЗМ
АВТОНОВОСТИ
НОВОСТИ СПОРТА
Far Sberbank opened just three points of self-service in Vladivostok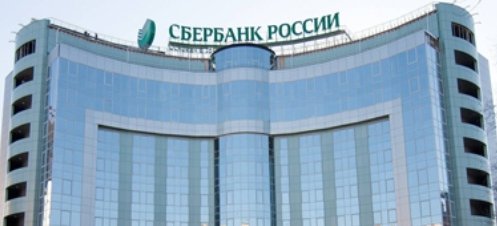 Photo: Savings

Self-hour Pavilion Sberbank opened at Prospect Red Banner, 90 is conveniently located near the supermarket "Ring" at Prospect of the Red Banner. Now the residents of the coastal capital can make hundreds of transactions with their finances around the clock.

The pavilion has two separate entrances (two zones self-service), access to which is by credit card. Each area has ATMs and payment terminal. Customers of the bank at any time be able to perform any operations on their own.

The shopping center "Maxim" (Ave 100 anniversary of Vladivostok, 57 Est. Postyshev) started a mini-office Savings Bank. Here visitors shopping center offers a wide range of services - from consumer loans to pay for public services. The office has two ATMs and payment terminal. With their help, you can remove or insert your card cash to pay for and receive a variety of information about your account. It is convenient that mini-office of the bank is working professional who willingly give advice on credit and savings of personal finance, will open a deposit, make a request to the consumer and even a mortgage. The second mini-office Savings Bank works in the shopping center "Boom" (street Russian, 74a). Opening hours mini-offices - from 8:00 to 20:00 hours.

On the street. Sports, 5 Vladivostok Sberbank has opened an office self. Now the residents of the neighborhood can at any time make a wide range of financial transactions with their accounts of self-service devices of last generation. To do this in the office with 2 and 3 ATM information and payment terminal of the last generation. The new format is rapidly gaining service of Primorye. Because now they do not depend on the time of the bank and can use its services at any time. Much attention is paid to safety issues - access to the office is on the credit card, which eliminates the possibility of unauthorized entry, installed security cameras and burglar alarms.

Savings created in Primorye extensive network of offices and halls self. Today only in Vladivostok are 5 offices and 11 pavilions self. Due to the wide development of modern technology, it is now 75 per cent of the operations performed in remote mode - in (ATMs and payment terminals), via Internet banking "Savings SHC @ dh" or mobile telephone service ("Mobile Banking").

18-03-2013, 11:51, eng news
According to meteorologist seaside, this year, the highest level of flooding expected to be above historical averages. In the peak period of the water creates a danger of water in the rivers Ussuri...
18-05-2013, 10:20, eng news
Sharply nasty weather could not prevent the party "United Russia" to hold a second day of voting on a single candidate for the post of head of administration of Vladivostok......

7-03-2013, 05:00, eng news
Special attention is attracted by the offender products with demonstration booths, identified 18 episodes of criminal activities......

14-03-2013, 08:49, eng news
At the next session, the deputies committee on social policy and protection of the rights of citizens with minor amendments unanimously approved the draft law "On the organization and provision of...

15-04-2013, 10:00, eng news
For the services of Primorye spend a significant amount, which is 32% of all consumer spending......

30-03-2013, 04:00, eng news
Man last year sold an apartment and the money went to travel the world. Friends do not believe it was suicide, because he was a cheerful person......
4-06-2013, 15:02, eng news
5 to 10 June in Vladivostok will be held the match race of the International sailing Federation (ISAF) - Cup of Nations 2013 - Asian Regional Finals. Cup of Nations of ISAF was first introduced to...

31-08-2013, 20:15, eng news
Vladimir Putin said that the development of the shipbuilding industry is of fundamental importance for the country. "This is the base for defense, social and economic problems, it's the demand for...
15-07-2013, 14:48, eng news
At 23 hours and 40 minutes from the dispatcher ambulance to the duty of traffic police OMVD Russia's Ussuriysk was reported traffic accident involving a car and moped riders. 34-year-old moped driver...

4-07-2013, 19:47, eng news
At a press conference in the framework of the Russian economic forum in Vladivostok Governor Vladimir Miklushevsky said that the Department of tariffs is now considering reducing energy tariffs for...