ЗНАКОМСТВА
КРАСОТА
ЗДОРОВЬЕ
ТУРИЗМ
АВТОНОВОСТИ
НОВОСТИ СПОРТА
Far Sberbank opened just three points of self-service in Vladivostok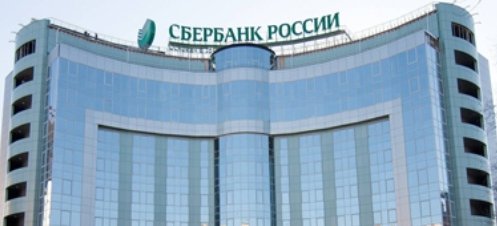 Photo: Savings

Self-hour Pavilion Sberbank opened at Prospect Red Banner, 90 is conveniently located near the supermarket "Ring" at Prospect of the Red Banner. Now the residents of the coastal capital can make hundreds of transactions with their finances around the clock.

The pavilion has two separate entrances (two zones self-service), access to which is by credit card. Each area has ATMs and payment terminal. Customers of the bank at any time be able to perform any operations on their own.

The shopping center "Maxim" (Ave 100 anniversary of Vladivostok, 57 Est. Postyshev) started a mini-office Savings Bank. Here visitors shopping center offers a wide range of services - from consumer loans to pay for public services. The office has two ATMs and payment terminal. With their help, you can remove or insert your card cash to pay for and receive a variety of information about your account. It is convenient that mini-office of the bank is working professional who willingly give advice on credit and savings of personal finance, will open a deposit, make a request to the consumer and even a mortgage. The second mini-office Savings Bank works in the shopping center "Boom" (street Russian, 74a). Opening hours mini-offices - from 8:00 to 20:00 hours.

On the street. Sports, 5 Vladivostok Sberbank has opened an office self. Now the residents of the neighborhood can at any time make a wide range of financial transactions with their accounts of self-service devices of last generation. To do this in the office with 2 and 3 ATM information and payment terminal of the last generation. The new format is rapidly gaining service of Primorye. Because now they do not depend on the time of the bank and can use its services at any time. Much attention is paid to safety issues - access to the office is on the credit card, which eliminates the possibility of unauthorized entry, installed security cameras and burglar alarms.

Savings created in Primorye extensive network of offices and halls self. Today only in Vladivostok are 5 offices and 11 pavilions self. Due to the wide development of modern technology, it is now 75 per cent of the operations performed in remote mode - in (ATMs and payment terminals), via Internet banking "Savings SHC @ dh" or mobile telephone service ("Mobile Banking").

26-04-2013, 15:30, eng news
The event was organized by the Office of Youth Affairs Administration of Vladivostok with youth social organization "Alternative"......

27-03-2013, 09:50, eng news
"Mad to live easy": a group of "Pilot" presents a new concert in Vladivostok. Spectators waiting for surprises......

18-07-2013, 17:18, eng news
This decision was taken due to a large number of citizens and to improve the quality of passenger service by sea coastal transport. From tomorrow, approved the following schedule of passenger boats...

9-03-2013, 07:49, eng news
The snow, which began in the morning in Vladivostok was easy in the movement of vehicles......

25-07-2013, 10:15, eng news
"In Vladivostok, I'm not the first time. Generally a part of my life is connected with your city. Here I have a lot of friends of sailors and scientists. And see how Vladivostok changing. I remember...
27-02-2013, 03:30, eng news
Line officers to ensure the safety of persons subject goszaschite, protect those who are prepared to tell the court the truth about the defendant......

17-08-2013, 17:30, eng news
Territory Governor Vladimir Miklushevsky took part in the "round table" on "traditional territories of indigenous peoples of the Primorsky Territory: Prospects for Development". It was held in the...

14-08-2013, 18:31, eng news
Theater Square was another point in the long list of places where there is a street Wi-Fi. Universal internetization urban space began in 2011. Then the free Wi-Fi appeared in the transport hub at...

8-04-2013, 09:40, eng news
As a result of the mass disappearance of the snow on the way derailed the first section of the locomotive passenger train on the stretch-Akure Lyutyur in Sovetskaya Gavan......

2-07-2013, 16:16, eng news
Приморские полицейские используют беспилотные самолеты для борьбы с браконьерами и «черными» лесорубами. Наблюдение с воздуха помогло сотрудникам Управления по борьбе с экономической преступностью и...