ЗНАКОМСТВА
КРАСОТА
ЗДОРОВЬЕ
ТУРИЗМ
АВТОНОВОСТИ
НОВОСТИ СПОРТА
Russia has created a vehicle for interplanetary missions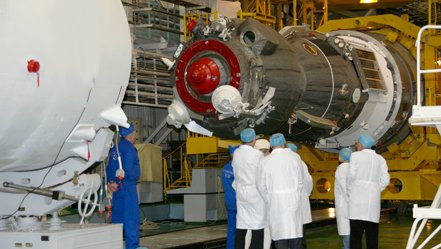 Photo: ITAR-TASS

Russia has created a fundamentally This writes the ITAR-TASS news agency.

According to him, "Already completed engineering design Rocket space. Corporation" Energia ". Soon begin detailed design, the creation of experimental facilities. Term has not changed: in 2018 to be held the first flight of a new unmanned spacecraft. But it will be a fundamentally new ship ready for interplanetary flight. "

However, the new manned spacecraft in itself - it is not solution problems. " Should be designed prospective manned transportation system, which includes a heavy vehicle, and various manned" - convinced Popovkin.

He also reported that "Now there is a gradual modification of manned spacecraft" Soyuz. "We made a digital system control., Modernized system approach. At the turn - life support system, Motor Install."

The likelihood of interplanetary flights to Russia for the first time created "Compact nuclear power plant with a capacity of 1000 kW with engines on electro-traction." "This is a megawatt-class installation. Its development opens up a whole other opportunities in space, provides a new look at the use of the geostationary orbit" - said the head of "Russian Space Agency." "By comparison, the ISS solar arrays generate about 100 kW. But the station is in Earth orbit. And when flying, such as to Mars would require an area solar cells, comparable with a dozen football fields!"

"It is possible for - Popovkin said - Engines that will run on pure xenon, heated to very high temperatures. And it will give the opportunity to get the specific impulse is 20 times greater than the chemical engines. For us the most important, as module can be used with such energy: in the interorbital tugs, multifunctional platforms and devices for interplanetary missions. no analogues in the world. "

However, there are two problems: "What should be and what the reactor cooling system.'s Unique cooling system - it drip method, which in theory is confirmed by us on Earth. I think next year will do the experiment on the ISS, will show that he is in real space."

"The prototype nuclear power installation of 250 kW are planning to do in 2018" - Promised Popovkin.

27-05-2013, 17:30, eng news
Primorsky Territory Governor Vladimir Miklushevsky presented the work of the Administration of Territory for 2012 Committee on Fiscal Policy of the Legislative Assembly. "I have carefully prepared...

30-07-2013, 19:02, eng news
Oak Ivan, born 23062009 str. School 74/1 the city Lesozavodsk, Primorsky Krai. Mother - Kochetova Natalia, 31 years old, unemployed and the father of Oak Alexey, 33 a soldier (+79244288317). In June...
22-05-2013, 14:20, eng news
How to ascertain the deputies, to change the situation without the help of the federal and regional budgets in the coming years is unlikely......

22-03-2013, 07:56, eng news
Head of the city underlined the importance of the participation of representatives of the various nationalities in the city festival and events......

9-09-2013, 13:30, eng news
Yesterday at about 19 pm near the village of Lazo Dalnerechensk district police officers noticed a minibus that was going to clear excess speed. The car stopped. Driving a foreign car was a resident...
5-06-2013, 10:00, eng news
ARIES will get a burst of energy and desire to act. You have new interests, almost always associated with wonderful directions in creativity. Will have the opportunity to implement long-standing...

8-05-2013, 17:20, eng news
Honored the memory of fallen soldiers a moment of silence. The memorial, established on the basis of TINRO center, laid flowers......

15-07-2013, 14:48, eng news
Recall, for the same period last year, the damage of "Russian Railways" Vandalism on commuter trains was 39.3 million. Among the offenses related to corruption of the rolling stock, the most common...

31-08-2013, 20:15, eng news
It is worth mentioning that Mark came into the world GT3 race series as the winner of the first championship «Nissan GT Academy 2012" in Russia. Mark Shulzhitsky - pilot from Vladivostok, in 2013 he...
14-06-2013, 21:15, eng news
In Lesozavodskaya urban district, a voluntary fire brigade. Volunteer fire brigades are working in Primorye It consisted of eight villagers Innokentevka, all of them will be special training, each...