ЗНАКОМСТВА
КРАСОТА
ЗДОРОВЬЕ
ТУРИЗМ
АВТОНОВОСТИ
НОВОСТИ СПОРТА
Russia has created a vehicle for interplanetary missions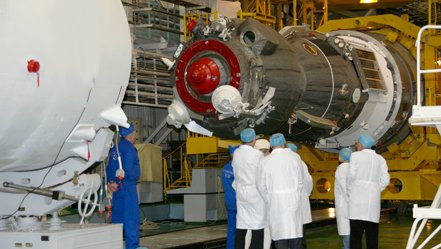 Photo: ITAR-TASS

Russia has created a fundamentally This writes the ITAR-TASS news agency.

According to him, "Already completed engineering design Rocket space. Corporation" Energia ". Soon begin detailed design, the creation of experimental facilities. Term has not changed: in 2018 to be held the first flight of a new unmanned spacecraft. But it will be a fundamentally new ship ready for interplanetary flight. "

However, the new manned spacecraft in itself - it is not solution problems. " Should be designed prospective manned transportation system, which includes a heavy vehicle, and various manned" - convinced Popovkin.

He also reported that "Now there is a gradual modification of manned spacecraft" Soyuz. "We made a digital system control., Modernized system approach. At the turn - life support system, Motor Install."

The likelihood of interplanetary flights to Russia for the first time created "Compact nuclear power plant with a capacity of 1000 kW with engines on electro-traction." "This is a megawatt-class installation. Its development opens up a whole other opportunities in space, provides a new look at the use of the geostationary orbit" - said the head of "Russian Space Agency." "By comparison, the ISS solar arrays generate about 100 kW. But the station is in Earth orbit. And when flying, such as to Mars would require an area solar cells, comparable with a dozen football fields!"

"It is possible for - Popovkin said - Engines that will run on pure xenon, heated to very high temperatures. And it will give the opportunity to get the specific impulse is 20 times greater than the chemical engines. For us the most important, as module can be used with such energy: in the interorbital tugs, multifunctional platforms and devices for interplanetary missions. no analogues in the world. "

However, there are two problems: "What should be and what the reactor cooling system.'s Unique cooling system - it drip method, which in theory is confirmed by us on Earth. I think next year will do the experiment on the ISS, will show that he is in real space."

"The prototype nuclear power installation of 250 kW are planning to do in 2018" - Promised Popovkin.
24-06-2013, 17:17, eng news
In the bodies of internal Affairs is a special type of work, so the concept of capacity for work of the police» may be formulated as a state of physical and spiritual abilities that allow him to...

31-07-2013, 13:47, eng news
has passed the exam. This year, her favorite child graduated from high school. Has passed the exam - well, by the way, deposited by 80-85 points for the exam. And the child went with her mother to...

14-04-2013, 11:00, eng news
Thanks to the wind from the north-west precipitation is expected: the sky is cloudless......

23-04-2013, 13:10, eng news
However, this work does not end there. On the instructions of Igor Pushkarev this year in Vladivostok will install another 10000 lights......

29-03-2013, 07:11, eng news
In the border areas of Primorsky Territory completed the investigation of a criminal case against a man who is suspected of corrupting young boys. Psychopath in Primorye corrupting minors According...

29-07-2013, 19:15, eng news
Passenger traffic has reached the million mark in July, reflecting the dynamics of the development of the airport......

29-05-2013, 20:30, eng news
In the next year in Russia can be introduced charges for lorries for road use. Truck drivers will be paying for road use It is about those tracks, which are administered by the Federal Road Agency....

17-08-2013, 17:15, eng news
Until the election of the head of Vladivostok, scheduled for Sept. 8 less than a month. To date, the registered candidates - nine. This is Andrew Andreychenko of Liberal Democratic Party - a resident...

4-07-2013, 14:17, eng news
В своем Указе глава государства поставил четкие задачи по ликвидации аварийного жилого фонда в стране. По данным полпредства, доля аварийного жилья в субъектах Федерации округа составляет 1,7% или 2...

12-09-2013, 19:40, eng news
Supervises the work on livelihoods in the chief state inspector of the Russian Emergencies Ministry GIFT Vadim Sergeev. The daily operation of the flooded village residents are provided with food,...