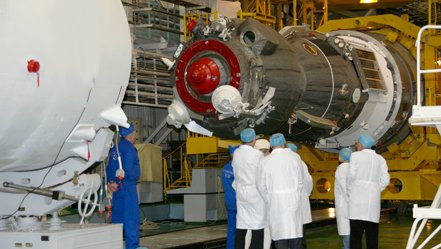 Photo: ITAR-TASS

Russia has created a fundamentally This writes the ITAR-TASS news agency.

According to him, "Already completed engineering design Rocket space. Corporation" Energia ". Soon begin detailed design, the creation of experimental facilities. Term has not changed: in 2018 to be held the first flight of a new unmanned spacecraft. But it will be a fundamentally new ship ready for interplanetary flight. "

However, the new manned spacecraft in itself - it is not solution problems. " Should be designed prospective manned transportation system, which includes a heavy vehicle, and various manned" - convinced Popovkin.

He also reported that "Now there is a gradual modification of manned spacecraft" Soyuz. "We made a digital system control., Modernized system approach. At the turn - life support system, Motor Install."

The likelihood of interplanetary flights to Russia for the first time created "Compact nuclear power plant with a capacity of 1000 kW with engines on electro-traction." "This is a megawatt-class installation. Its development opens up a whole other opportunities in space, provides a new look at the use of the geostationary orbit" - said the head of "Russian Space Agency." "By comparison, the ISS solar arrays generate about 100 kW. But the station is in Earth orbit. And when flying, such as to Mars would require an area solar cells, comparable with a dozen football fields!"

"It is possible for - Popovkin said - Engines that will run on pure xenon, heated to very high temperatures. And it will give the opportunity to get the specific impulse is 20 times greater than the chemical engines. For us the most important, as module can be used with such energy: in the interorbital tugs, multifunctional platforms and devices for interplanetary missions. no analogues in the world. "

However, there are two problems: "What should be and what the reactor cooling system.'s Unique cooling system - it drip method, which in theory is confirmed by us on Earth. I think next year will do the experiment on the ISS, will show that he is in real space."

"The prototype nuclear power installation of 250 kW are planning to do in 2018" - Promised Popovkin.