ЗНАКОМСТВА
КРАСОТА
ЗДОРОВЬЕ
ТУРИЗМ
АВТОНОВОСТИ
НОВОСТИ СПОРТА
Vladivostok janitor robbed passers purse and cell phone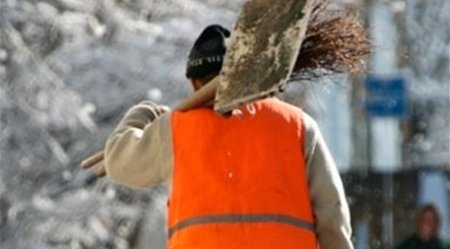 Photo: obozrevatel.ua

The street Gamarnik to employees patrol MOI of Russia for the city of Vladivostok turned man, who said that 10 minutes ago he was robbed unknown - selecting the applicant mobile phone and money - 300 rubles.

The victim described in detail the signs of a burglar. The police immediately began to search for the suspect. In developing the area in one of the cellars was discovered a man, whose signs are similar to those specified in the guidance.

During the inspection of the detainee was found the stolen phone and money.

In explaining the circumstances of the police determined that the man works as a janitor in the management company, serving a few houses on the street Gamarnik.

At present, the detainee criminal case under Article 161 of the Criminal Code (robbery). He faces a sentence of imprisonment for a term not exceeding four years.

31-03-2013, 07:10, eng news
Subsidies per hectare of cultivated land under cereals in Finland is 28 thousand rubles, in Germany - 26 thousand rubles. For comparison, in Russia in 2013 grants do not exceed 200 rubles per 1...
26-06-2013, 16:45, eng news
Meeting with the staff of the Federal service for drug trafficking control and doctors - narcologists, debates, viewings of films followed by discussions, the exhibition of drawings, sports...

4-08-2013, 12:17, eng news
Today, August 4 the weather conditions in the Maritime region defined field of low pressure. In the province places rain, fog. Moderate southerly wind. Temperature vozduha19 31 ° C. In Vladivostok,...

21-03-2013, 04:40, eng news
All medicines declared hospitals within the needs of privileged categories of citizens, are available......

11-08-2013, 18:30, eng news
The master class of boxing with the absolute world champion in the professional Konstantin Tszyu took place on the eve of August 10 a family club Taekwondo-land in Ussuriysk. The award-winning...

11-04-2013, 12:50, eng news
beneficiaries. Overall, in the province as part of additional drug supply are 56 pharmacies and pharmacy items......

12-09-2013, 23:41, eng news
The initial project to create a cluster of fish in the Maritime region will be presented on September 18. This was stated by Governor of the Primorsky Territory Vladimir Miklushevsky. "The demand for...
24-05-2013, 12:20, eng news
Far East Center of Shipbuilding and Ship building several similar vessels for the LLC "Gasflot" (a subsidiary of Gazprom)......

5-08-2013, 22:32, eng news
On the rivers edge, the decline rain floods. According to the press service of the Primorsky Territory Administration, the intensity rise in water levels dropped and is 5-20 centimeters per day. As...

2-08-2013, 19:46, eng news
August 1 at 18:26 to the control of fire protection received information about a fire in an apartment house on the street Komarova 156 villages Galenki October district. Three people rescued by the...