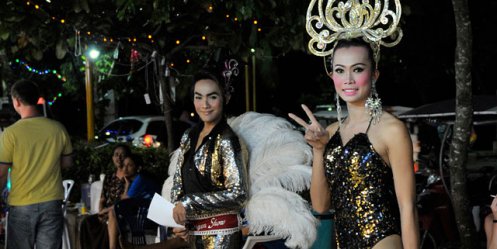 Thai police arrested and then released transvestite robber that killed a Russian. The motive was robbery offense "lady-boy" that his sex were evaluated foreigner too cheap.
Quarrel transvestite prostitutes to a citizen of the Russian Federation took place last Sunday at a hotel resort in Pattaya, the newspaper The Pattaya People. To the end to find out details of what happened and the police failed because Russians, fearing publicity, closed in his room at the Beach Road and refused to communicate with the guardians of the law.
As it was established, the tourist met a 25-year-old transvestite named Kiatisak on the same street where he lived. He invited Thais to his room, but the security guard would not let a guest at the hotel.
Then the couple to wait until security officer briefly left his post, and slipped into a public toilet. There's a Russian tourist and transvestite indulge in amorous pleasures.
"After discussing the world's problems, - Ironically newspaper - Russian transvestite paid 100 baht (about 106 rubles)," . However Twink prostitutes evaluated their services is much higher. On the basis of payment for an altercation during which Kiatisak snatched from the hands of the alien wallet and tried to escape. However, at the exit of the hotel robber held up returning to his post guard.
Suffered for his stinginess tourist took the purse and went to the room. Police arrived at the hotel and did not manage to call Russians to talk.
Resigned to the curious behavior of the victim, the guards brought Kiatisaka the station, where he took the explanation and released.