ЗНАКОМСТВА
КРАСОТА
ЗДОРОВЬЕ
ТУРИЗМ
АВТОНОВОСТИ
НОВОСТИ СПОРТА
In the second half of the day in Vladivostok again Cloudy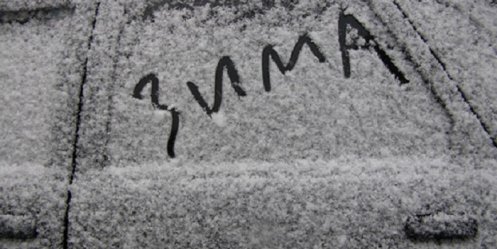 Today, April 11 weather conditions in the Maritime region defined fronts.
The region places light precipitation. Wind West, North-Western moderate. Night temperature +1 -10 ° C, day 0 +9 ° C.
In Vladivostok, partly cloudy in the afternoon light precipitation, morning fog in places. South-west wind is moderate, with the second half of the day north-western moderate to strong. The air temperature +5 +7 ° C. Radiation levels 12 mR /hr.

22-08-2013, 13:15, eng news
August 192013 Chernigov district court in special circumstances considered a criminal case against the former head of the Chernigov branch of OOO "Maritime Vegetable Experiment Station of All-Russia...
26-06-2013, 21:31, eng news
By Governor of the Krai law in the first reading have approved of 32 deputies. In the Public chamber 9 representatives appointed by the head of the region,and 27 representatives of regional and...

16-05-2013, 10:20, eng news
As a result of hitting a pedestrian was seriously injured, but the driver without rendering aid to the victim, fled the scene. (PHOTOS)......

15-07-2013, 14:48, eng news
Another "forest" in a criminal case has been Chuguyivske district court. This month, two local residents were convicted under Art. 260 of the Criminal Code (illegal felling of green space). But along...
7-06-2013, 22:00, eng news
This week the Primorye Territory court considered the complaint of a citizen of China Guo. He believes that it is illegal is in one of the boundary remand. Chinese 34 times Russia illegally crossed...

13-09-2013, 15:30, eng news
In the police received a report finds that in the streets of Mayakovsky men found dead with a gunshot wound to the head. In Nakhodka shot a man arrived at the site team of investigators found that...

31-08-2013, 20:15, eng news
Now, the presidential envoy to the Far Eastern Federal District will be ex-aide Yury Trutnev. This was announced at today's meeting of Vladimir Putin. Viktor Ishayev released including the Minister...

17-04-2013, 14:12, eng news
In the duty of the police in Ussuriysk doctor asked the local city hospital and said that in the emergency room with a bleeding was brought 22-year-old girl. Police are investigating the strange...

17-05-2013, 13:30, eng news
In the night from Thursday to Friday, in the seaside village of Kirov, a moped crash 18-year-old boy. Annual salary of physicians will increase na20% higher speed, he ran over a curb and hit a tree....
7-05-2013, 15:30, eng news
In Yakovlevskiy disqualified former chief doctor of the district hospital. The reason - a violation of the law while paying slave wages. The medical director in Primorye disqualified at the time of...