ЗНАКОМСТВА
КРАСОТА
ЗДОРОВЬЕ
ТУРИЗМ
АВТОНОВОСТИ
НОВОСТИ СПОРТА
For three months in the port of Vladivostok tried to import 2000 liters of smuggled booze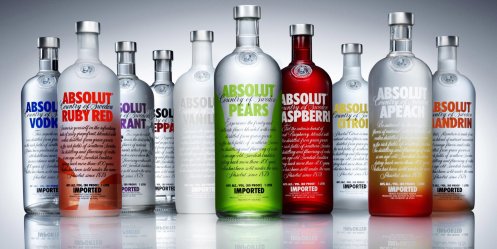 About 2 thousand liters unmarked alkoproduktsii revealed YTD border in Vladivostok on ships returning from foreign ports. Estimated value of undeclared goods exceeded 1.2 million rubles.
Only in one of the recent cases, April 4 the border guards found a party of 860 liters of alcohol on the ship "Real" under the flag of Cambodia. Alcohol was found in the engine room and the room forecastle during the inspection of the vessel, is issued on arrival in Japan.
Experts have estimated found on board the "Real" products to more than 300 thousand rubles. The proceedings are conducted by the customs authorities.

18-03-2013, 11:51, eng news
According to meteorologist seaside, this year, the highest level of flooding expected to be above historical averages. In the peak period of the water creates a danger of water in the rivers Ussuri...
18-05-2013, 10:20, eng news
Sharply nasty weather could not prevent the party "United Russia" to hold a second day of voting on a single candidate for the post of head of administration of Vladivostok......

7-03-2013, 05:00, eng news
Special attention is attracted by the offender products with demonstration booths, identified 18 episodes of criminal activities......

14-03-2013, 08:49, eng news
At the next session, the deputies committee on social policy and protection of the rights of citizens with minor amendments unanimously approved the draft law "On the organization and provision of...

15-04-2013, 10:00, eng news
For the services of Primorye spend a significant amount, which is 32% of all consumer spending......

30-03-2013, 04:00, eng news
Man last year sold an apartment and the money went to travel the world. Friends do not believe it was suicide, because he was a cheerful person......
4-06-2013, 15:02, eng news
5 to 10 June in Vladivostok will be held the match race of the International sailing Federation (ISAF) - Cup of Nations 2013 - Asian Regional Finals. Cup of Nations of ISAF was first introduced to...

31-08-2013, 20:15, eng news
Vladimir Putin said that the development of the shipbuilding industry is of fundamental importance for the country. "This is the base for defense, social and economic problems, it's the demand for...
15-07-2013, 14:48, eng news
At 23 hours and 40 minutes from the dispatcher ambulance to the duty of traffic police OMVD Russia's Ussuriysk was reported traffic accident involving a car and moped riders. 34-year-old moped driver...

4-07-2013, 19:47, eng news
At a press conference in the framework of the Russian economic forum in Vladivostok Governor Vladimir Miklushevsky said that the Department of tariffs is now considering reducing energy tariffs for...