ЗНАКОМСТВА
КРАСОТА
ЗДОРОВЬЕ
ТУРИЗМ
АВТОНОВОСТИ
НОВОСТИ СПОРТА
Vladivostok Telling Cup rapid chess
Photo: Administration of Vladivostok.

The Cup of Rapid Chess, held last weekend in the conference hall of the "Amur Bay," became a student VSUES Rasul Musayev.

As the vice president of the chess federation of Andrei Stepanov, the competition brought together more than 20 top players from Vladivostok and Artem with qualifications from vtororazryadnikov to the masters of the sport.

At the end of the game was the silver medalist Nikolai Kornyushin in third place - Roman Garifullin.

Traditionally summed up the game and among young men. It was expected the first candidate master Makar Panchenko. Among boys won silver Dmitry Zapletin, bronze Amir Obodenko.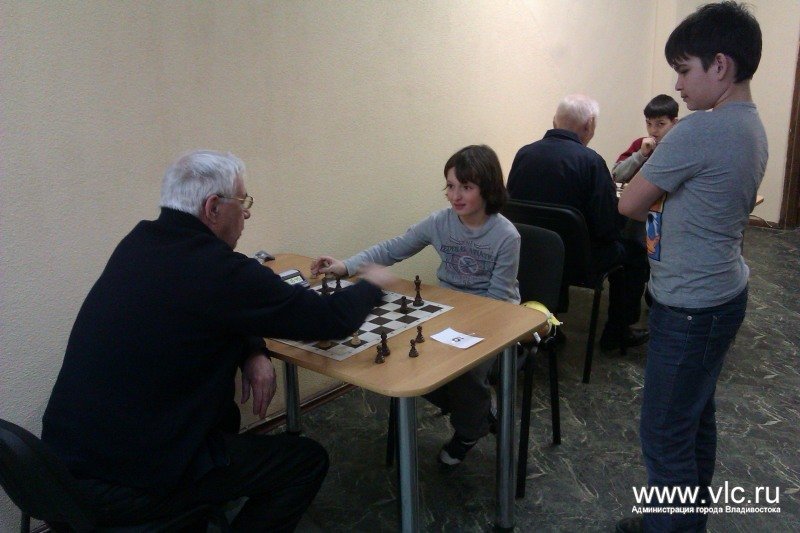 8-03-2013, 03:54, eng news
In 2012 the catch of the coastal fishermen was 19.6% of Russia. Increase compared to the results in 2011 - 58.3 thousand tons, or 8%......

25-07-2013, 15:00, eng news
Today in Vladivostok held a board meeting of prosecutors Primorye. The meeting was headed by SU TFR in the Primorye Territory Sergey Bobrovnichy. Children in the Primorye often go out of the house...

18-07-2013, 22:45, eng news
Leninsky District Court in Kirov Thursday, July 18 opposition leader Alexei Navalny found guilty of embezzlement of SUE "Kirovles" and sentenced him to five years imprisonment in a penal colony. In...

12-07-2013, 14:45, eng news
In the Primorsky Territory Administration held a meeting of a working group that is preparing a regional law "On the system of capital repairs of apartment houses." Homeowners will pay for the repair...

5-09-2013, 18:17, eng news
Deputy Chairman of the Government of Russia - envoy in the Far Eastern Federal District Yuri Trutnev works today in the Khabarovsk Territory. This was officially reported by the press service of the...

23-04-2013, 18:20, eng news
February 29 Nakhodka route - the partisan of an accident. The driver "Suzuki Escudo", lost control, slid into a ditch and hit a tree. Award was given to the wife of the deceased police officer on the...

2-08-2013, 15:46, eng news
Igor Pushkarev visited the workshops of the plant, inspected vessels, which is now under construction at the shipyard, and met with the staff. Director of "East Wharf" Igor Miroshnichenko held to the...

14-08-2013, 18:17, eng news
Eastern Petrochemical Company and Nakhodka State Polytechnic College of Humanities and signed an agreement on the creation and development in the Find Resource Centre for Vocational Education. VNHK...
22-07-2013, 19:30, eng news
The woman said that while asleep in her home through an unlocked window penetrated unknown. He stole a mobile phone from the house and a bucket of strawberries. Arriving by post police examined the...

22-07-2013, 19:17, eng news
5 of enforcement proceedings to recover debts from one woman is in the department of bailiffs Michael region of Primorsky Krai. Owe in Primorye not gone perstuplenie 68000 rubles a woman should KGUP...