ЗНАКОМСТВА
КРАСОТА
ЗДОРОВЬЕ
ТУРИЗМ
АВТОНОВОСТИ
НОВОСТИ СПОРТА
High school students will play in Vladivostok Brain-ring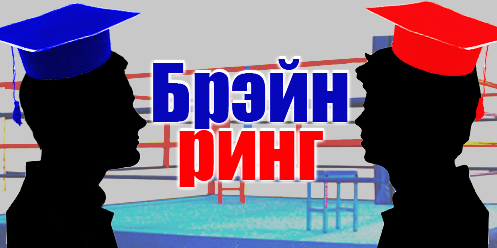 Photo: ochevidec-media.ru

On Monday, April 8 Vladivostok starts the first game of the tournament, "Brain Ring". Event was organized by the Office for Youth Vladivostok Administration together with "smart club games."

As emphasized by the organizers, the event is an annual event and is being held for the third time. The tournament will be attended by teams of secondary schools in the city of Vladivostok. Team - 6 people (students in grades 9-11).

According to the results of intellectual games the team has won first place will be awarded a trophy and gifts. Teams placing prizes will also receive their awards.

All games will be held in the anti-cafes "Department of Education" (St. Svetlanskaya 5).

Schedule:

April 8 - Qualifying game number 1 beginning at 15 o'clock

April 10 - Qualifying game number 2 beginning at 15 hours

April 17 - Game Selection № 3 beginning at 15 o'clock

April 24 - the final game, beginning at 15 hours

30-07-2013, 19:03, eng news
Recall, the suspects beat a resident of Artem, then put him into a car and driven away to an unknown destination. During the day, the attackers held a man in a private home, called his brother and...
26-06-2013, 21:31, eng news
Students from Vladivostok, China and South Korea became members of the «Kitchen of the world». The event took place last week in the framework of the Second international youth festival of twin...

16-08-2013, 22:30, eng news
In Vladivostok, continuing the festival "Days of Latin America." Last night, in a crowded harbor promenade Sports held its colorful opening, which was accompanied by rousing rhythms of one of the...
17-06-2013, 19:30, eng news
Today, 17 June, in Vladivostok started the action «Denounce blood - save life!» dedicated to the world day of the donor. As have informed RIA «VladNews» in the press-service of administration of the...

18-04-2013, 17:00, eng news
Within two days, April 19 and 20 for the title of the best gymnasts will compete about 100 athletes. (PROGRAM)......

12-09-2013, 04:52, eng news
Philanthropist[br> tion concert in aid of four-year child with a severe diagnosis will be held in Vladivostok. In the Sunday, Sept. 15 in a cul-isolator[br> lekatelnom central trade...
6-03-2013, 08:00, eng news
All participants in exchange programs noted for their positive impact on their professional development and the strengthening of ties between the U.S. and Russia......

24-03-2013, 13:52, eng news
The pain of dying on the last stage of the cancer is hidden away behind the walls of hospital rooms and apartments. Only sometimes we hear that the son killed his mother, to save her from suffering,...

14-08-2013, 18:31, eng news
New unusual touch in the direction of the "Fine Arts" 8th Vladivostok Biennale of Visual Arts will be an exhibition of embroidery "The Great East Japan Earthquake - a reflection of the tragedy in the...

23-05-2013, 16:20, eng news
The action was attended by 19 schools. All participants have helped to remove from urban areas and recycle more than half a ton of plastic and nearly 14 tons of paper recycled. (PHOTOS)......