ЗНАКОМСТВА
КРАСОТА
ЗДОРОВЬЕ
ТУРИЗМ
АВТОНОВОСТИ
НОВОСТИ СПОРТА
Drunken 24-year-old Vladivostoktsy police caught a chase and shooting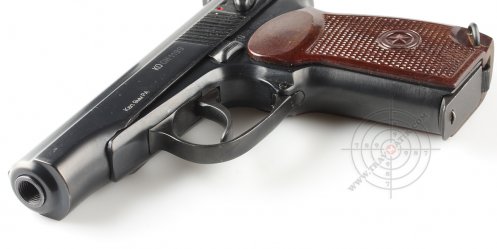 In the Nadezhda district inspectors of traffic police chases result of a motor vehicle was the detention of a malicious offender.
May 9 at about 21:00 Cool villagers noticed a suspicious Mitsubishi Diamant and reported to the police. Police officers began pursuit. At the request of the inspector DPS to stop the driver does not react, but only added speed.
Chasing car the offender, DPS inspectors over the speaker demanded to stop and fired warning shots into the air. In the Bay Area De Vries foreign car was blocked by police cars. The driver was taken to the District Department of Internal Affairs. There, police found that the intruder - a resident of Vladivostok born in 1989 - Dead drunk.
With respect to the administrative report of the offender for driving while intoxicated and for failure to stop the transport.
The use of firearms is recognized as lawful.

9-05-2013, 17:20, eng news
Today, the celebration of Victory Day in Vladivostok completed colorful fireworks. At 22:00 it can be seen on the central square in the Labour, the islands and the Eagle's Nest hill. (PHOTOS,...

12-07-2013, 14:46, eng news
From Monday, July 15 at the annual technical inspection of closed funicular in Vladivostok. The funicular is closed for renovation repair and maintenance work will take place on schedule, and a half...

3-04-2013, 07:20, eng news
Three athletes from Vladivostok brilliant performance at the event in Pyatigorsk......

15-05-2013, 16:31, eng news
More than 60 percent of registered drug addicts in the Primorsky Krai people use opiates. In this regard, the Russian Federal Drug Control authorities pay great attention to curb the supply chain and...

13-04-2013, 15:00, eng news
If an MP submits false information on purpose, then he has authority - disclosure of the facts......
5-06-2013, 15:47, eng news
Last night at 345 kilometer of the highway "Osinovka-Rudnaya Pristan" car «Toyota crown» aroused the suspicion of inspectors, traffic police. After the driver of a foreign car't responded to demands...

3-07-2013, 20:30, eng news
The first foreign company has reached an agreement to invest in an integrated entertainment zone "Primorye". company of Macau is ready to invest in the "Primorye" After negotiations conducted by the...

5-05-2013, 21:20, eng news
On Saturday night, the driver of Toyota Land Cruiser Prado lost control and the car went off the bridge at the Kazan railroad trading port. (PHOTOS)......
19-05-2013, 11:20, eng news
Number of Danish singer Emmili de Forest "Only Teardrops" was declared the winner even before the vote that took place for the first time......

13-08-2013, 11:46, eng news
The day will be lucky enough if you do not constantly look for the catch, and even in the most advantageous circumstances to see the negative side. Save the world today, you will save yourself and...