ЗНАКОМСТВА
КРАСОТА
ЗДОРОВЬЕ
ТУРИЗМ
АВТОНОВОСТИ
НОВОСТИ СПОРТА
Drunken 24-year-old Vladivostoktsy police caught a chase and shooting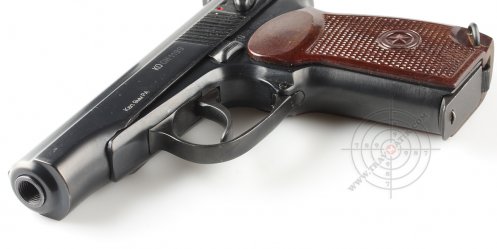 In the Nadezhda district inspectors of traffic police chases result of a motor vehicle was the detention of a malicious offender.
May 9 at about 21:00 Cool villagers noticed a suspicious Mitsubishi Diamant and reported to the police. Police officers began pursuit. At the request of the inspector DPS to stop the driver does not react, but only added speed.
Chasing car the offender, DPS inspectors over the speaker demanded to stop and fired warning shots into the air. In the Bay Area De Vries foreign car was blocked by police cars. The driver was taken to the District Department of Internal Affairs. There, police found that the intruder - a resident of Vladivostok born in 1989 - Dead drunk.
With respect to the administrative report of the offender for driving while intoxicated and for failure to stop the transport.
The use of firearms is recognized as lawful.
16-04-2013, 19:20, eng news
Prominent athletes have given prior consent to......

24-08-2013, 16:30, eng news
On Saturday, August 24 in Vladivostok train knocked the man to death. The tragedy occurred in the area of the railway station Sedanka. Eyewitnesses immediately summoned to the victim, "ambulance"....
16-05-2013, 22:20, eng news
Today, May 16 on the campus of Palo on the island of Russian was the first step of pre-selection of candidates for the post of Vladivostok from the party "United Russia"......

15-03-2013, 09:55, eng news
Vladivostok start activities of environmental education and education. Hundreds of young and active people will take to the streets to fight for purity......

10-09-2013, 11:51, eng news
Across Russia continues to collect aid for the victims of the flood residents of Khabarovsk and Amur Oblast. Thus, representatives of the Ministry of Emergency Situations of the Krasnoyarsk...
20-06-2013, 13:15, eng news
. Their main goal is to increase responsibility of officials of the trucking companies, and therefore the quality of provided автопеоревозчиками services and level of safety of passengers. Special...
6-06-2013, 13:16, eng news
In may - June 2013 in court Nadezhda district beginning obey criminal case on an item 126 of the criminal code (kidnapping). One victim, the two defendants. The peculiarity of this criminal case is...

25-08-2013, 15:45, eng news
Presidential envoy to the Far Eastern Federal District Viktor Ishayev on Friday made a working visit to the island of Sakhalin, where he met with members of the Far Eastern Youth Forum "Islands". The...
28-06-2013, 16:45, eng news
Nonprofit project was created in 1998 with the purpose of development of the city and of the region and strengthening the international relations support of various directions of contemporary art and...

18-09-2013, 00:44, eng news
During a fire on a nuclear submarine "Tomsk", which took place on Monday, August 16 the injury was caused by 15 soldiers. According to the statement, the Investigative Committee said that victims are...