ЗНАКОМСТВА
КРАСОТА
ЗДОРОВЬЕ
ТУРИЗМ
АВТОНОВОСТИ
НОВОСТИ СПОРТА
Federal Drug Control Service wants to allow the courts to impose the compulsory treatment of drug addiction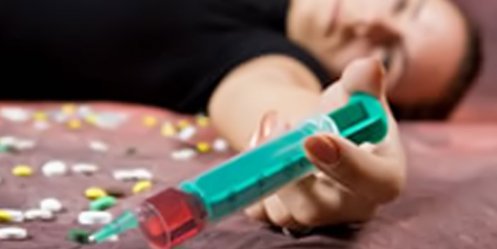 The Federal Service for Drug Control has developed a bill that gives judges the right to sentence defendants to compulsory treatment for drug addiction. On it informs "Interfax".
"Quite an effective measure to motivate individuals addicted to drugs and consuming narcotic drugs or psychotropic substances for medical treatment and rehabilitation will serve as the laying on of court charges to undergo treatment, medical and social rehabilitation for drug addiction. Federal Drug Control Service In Russia, a bill that is supposed to endow the court in the administrative proceedings aforesaid powers " , - Said the agency.
"Also, the draft decision is not provided for registration of persons who have tried drugs for the first time and, according to the Court, are not in need of treatment and rehabilitation. Regulation only approve the procedure, which defines a system of measures aimed at controlling the execution of court decisions persons found sick or consuming addiction drugs without a prescription " , - The Federal Drug Control Service.
Meanwhile, earlier in May, Federal Drug Control Service offered to put on record not only the addicts but also those who have been caught in the occasional use of illicit substances.

20-05-2013, 10:20, eng news
For this purpose, according to the policy, it is necessary on the basis of the disputed islands to create a free trade zone for the two countries......

19-03-2013, 10:56, eng news
Ceremonies dedicated worker of the All-Russia Day, held in Vladivostok, from 19 to 20 March......

8-07-2013, 12:30, eng news
From 6 to 7 July in Vladivostok, in the waters of the Pacific Fleet water station, pass-Russia competitions - 10th Open Regatta rowing boat "Dragon". The regatta is dedicated to the events on the...

16-04-2013, 09:00, eng news
In Primorye, in places at night light precipitation (snow and rain), light rain in the afternoon. Wind west, southwest umerennyy.Temperatura night air +1 -12 ° C, day +1 +13 C......
5-06-2013, 20:17, eng news
Hot water supply of consumers of Vladivostok will be disabled with 16 hours of June 5 to 12 hours on 6 June at the following addresses: • Aleutian, 3841 • battery-4/6 8 • Western, 27 • red banner...

14-08-2013, 18:34, eng news
September 5-6 in the central square of Vladivostok will host the exhibition-fair "food Maritimes" and the festival of milk. As reported by the Department of Agriculture and Food of the Primorsky...

5-08-2013, 17:46, eng news
Employment centers of Primorye are ready to offer jobs to unemployed citizens, with a special mode of operation. A special mode of employment - is part-time, part-time, flexible working hours, shift...

2-08-2013, 15:45, eng news
As a result of activities in the apartment, located in a house on the street of Kalinin, were found five syringes with an oily brown substance. The seized syringes and their contents were sent for...

29-04-2013, 16:00, eng news
To help the third hospital in Vladivostok you can count on any day and at any time......
19-06-2013, 13:30, eng news
18 June, in the gallery «ARKA» exhibition «Prize Pacifica (USA - Russia), organized by the far Eastern state Academy of arts, Institute of public diplomacy «Track II» (San Francisco, California) and...