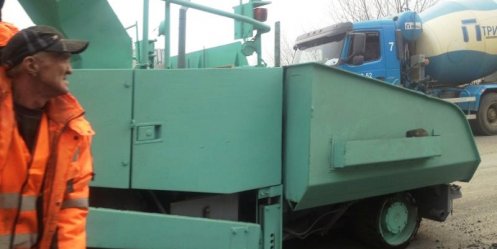 Photo: Press-service of the Vladivostok

As part of the planned road repairs in Vladivostok is laying asphalt on the descent from Vyselkovoy on SNEGOVAYA. At the site works machinery: paver and compactor.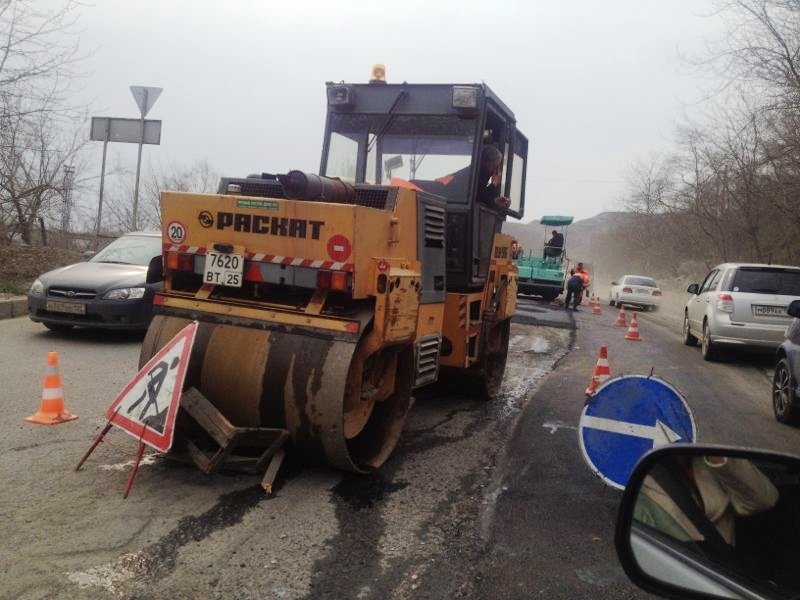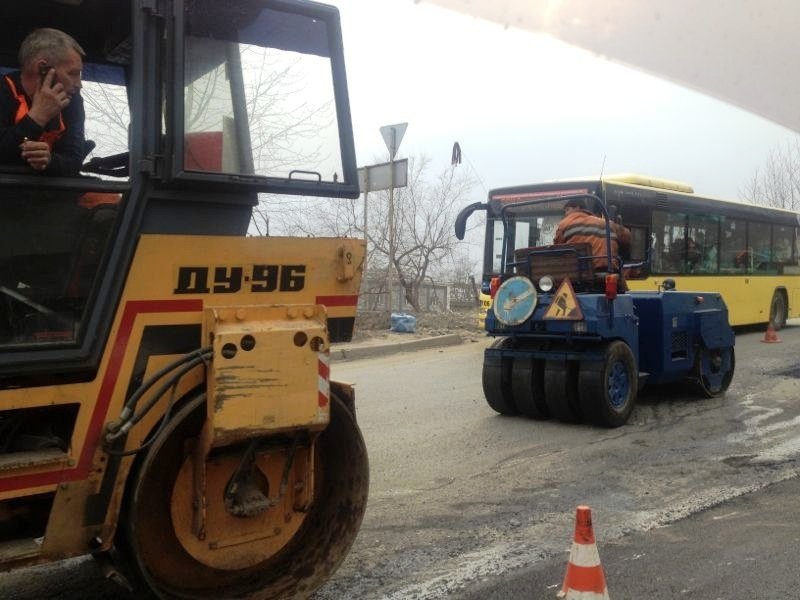 Road services dismantled the old broken asphalt and put a new one. In the near future will begin to repair the entire road Vyselkovoy.
Recall, in Vladivostok, April 22 with the onset of positive temperatures and the opening of asphalt plants began scheduled maintenance of roads throughout the city. In the near future road MUPV Enterprise "Roads of Vladivostok" repair of the road along the street Vyselkovoy, Snow, Admiral Yumasheva, Military Highway, Avenue of the 100th anniversary of Vladivostok, Kutuzov, Davydov, Russian and others.
Brigade road workers carry out reconstruction of the pedestrian zone of the meadows to the street. Sports. Builders installed paving curbstone and made the basis for laying asphalt. In the coming days the footpath asphalted.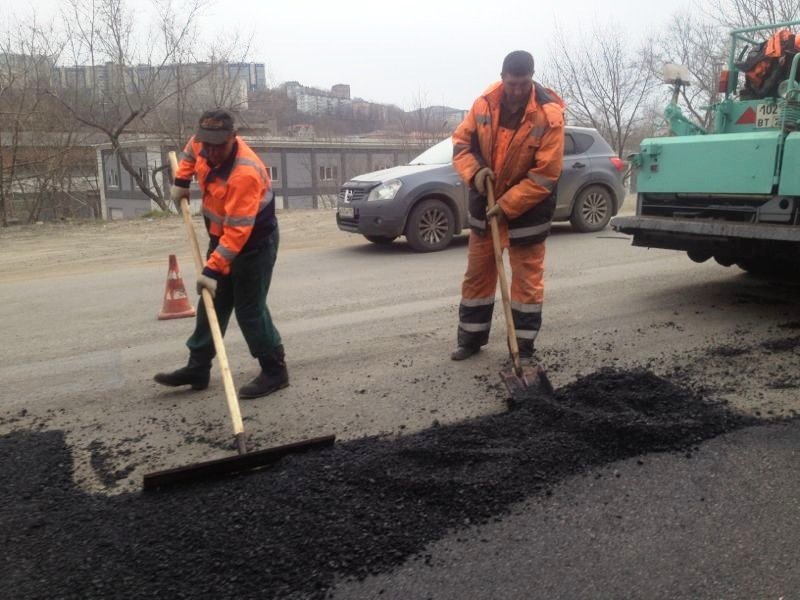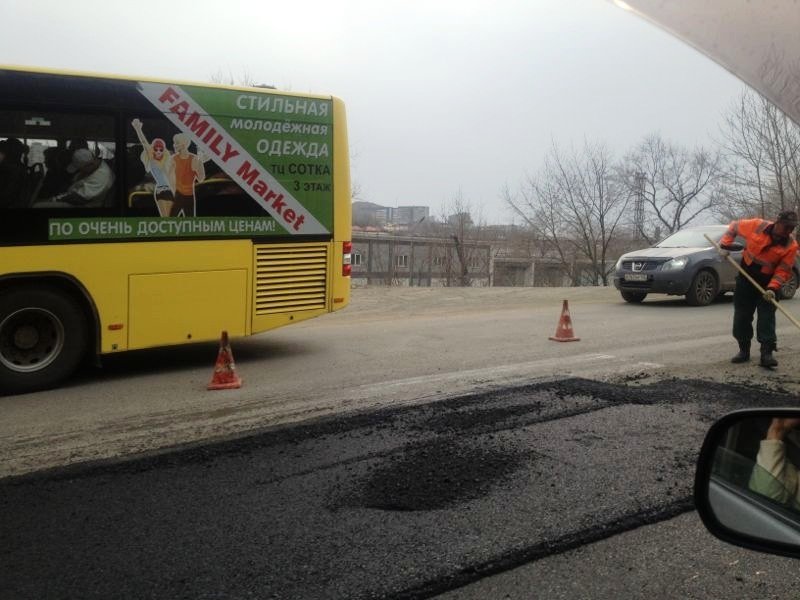 Large-scale reconstruction of the pedestrian area and the street is the Ulyanovsk. Neighborhood residents appealed to the head of Vladivostok Igor Pushkarev asking to restore the pavement that has not seen repairs for many years. Now, in the street of the Ulyanovsk residents will be able to walk on the footpath repaired. In addition, the builders will provide for lowering curbs for the convenience of mothers with strollers.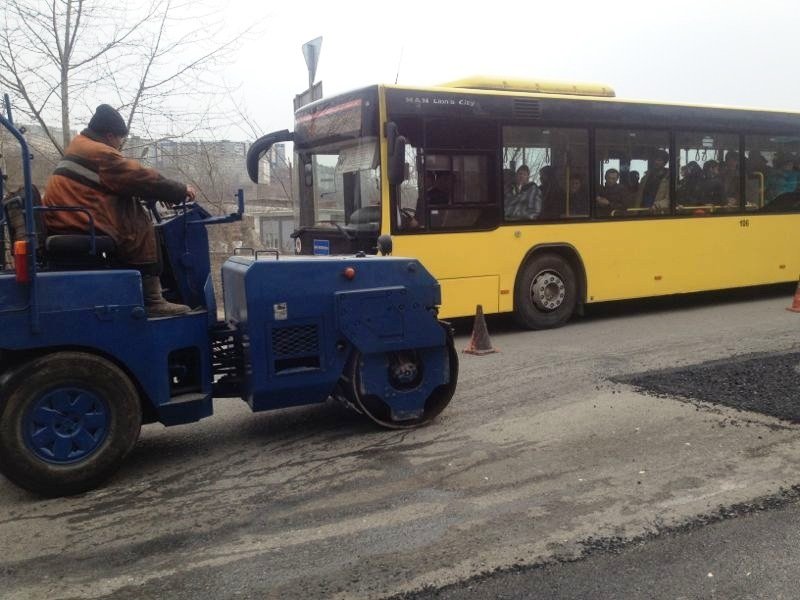 The renovation on driveways and adjacent territories. It is worth noting that in addition to the previously approved 37 yards repairs will hold a further 30 sites. Repair work began on the street Dnieper, 3943 Gamarnika, 13151723 People's Avenue, from Gornaya Str to ul.Svetlanskoy (past the house number 195a), Russian, 9898/198/2 , Burachek, 46810 Fastovsky, Oleg Koshevogo, 25-33. Builders dismantle the old dry stone and macadam base is prepared to install a new one.
In addition, the brigade road services have started reconstruction of the road along the street first Marine with the restoration of the pedestrian zone of streets and Karbysheva Stanyukovicha.