ЗНАКОМСТВА
КРАСОТА
ЗДОРОВЬЕ
ТУРИЗМ
АВТОНОВОСТИ
НОВОСТИ СПОРТА
In the "Savings Bank Business ONL @ dh" in Primorye registered ten thousandth customer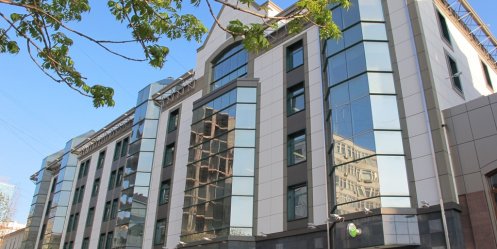 Photo: Savings

In Primorye in the online banking system for legal entities "Savings Business ONL @ dh" registered 10000 th customer. They became the "Business GRAND", a subsidiary of the group of companies "META", which owns a network of supermarkets "5 +".

Presenting the commemorative certificate Alexey Demin, the owner of the group of companies "META", Managing Primorsky branch of "Sberbank of Russia Olga Dolgov thanked for the trust to the Savings Bank, and expressed hope for further fruitful cooperation.

- We continuously strive to make service to our corporate customers a quick, easy and convenient - stressed Olga. - system of Internet banking "Savings Business ONL @ dh" came just two years ago, and we congratulate the ten thousandth customer, and it is only in the Primorye Territory. Dynamics Connections speaks for itself, and the functionality of the system is constantly evolving and improving.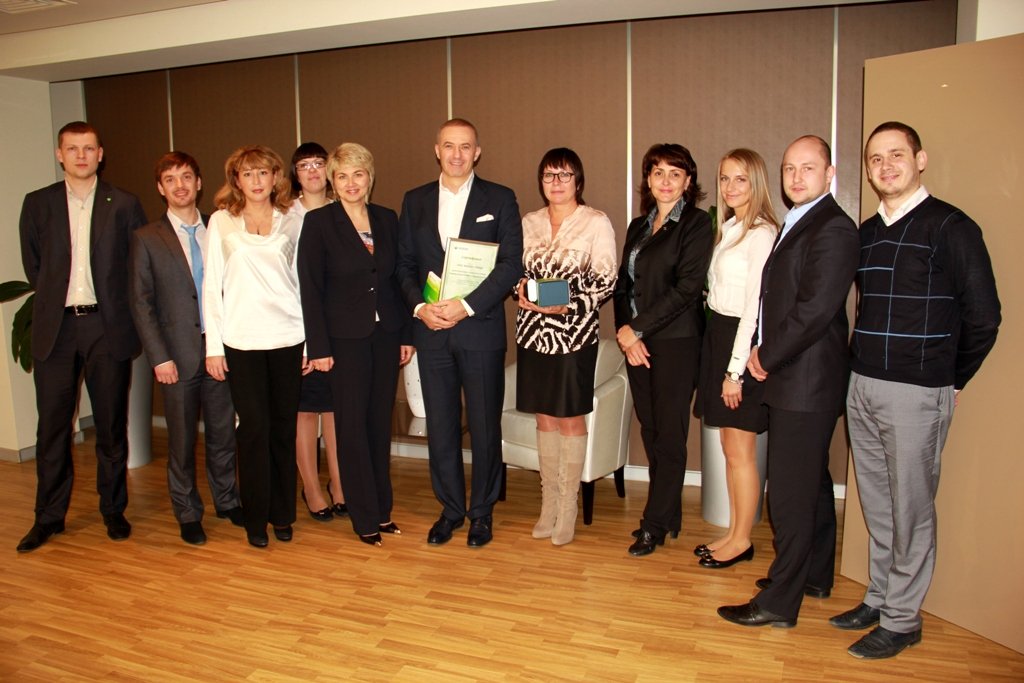 - For us, one of the main requirements for remote banking services is security - says CEO "Business GRAND" Anastasia Shamanaeva. - So closely acquainted with the methods of protection "Savings Business ONL @ dh" of computer fraud, we do not think long steel and connected to the system. surprise and speed, user-friendly interface, and the presence of many useful features.

system "Savings Business ONL @ dh" allows the enterprise in real-time to carry out a wide range of financial transactions from any computer connected to the Internet. Operations in it are protected by user authentication mechanisms and validation of documents one-time passwords. functional system includes a reception and processing of payment documents, obtaining complete information about account transactions and current balances, receive electronic documents and messaging with applications files.
20-06-2013, 18:00, eng news
Agricultural fair on the square of the Fighters of the Revolution on Friday and Saturday, 21 and 22 June - will not work. 23 June there will be held the festival «Red Roсks» in support of Olympics...

5-09-2013, 18:15, eng news
Despite the fact that the authorities have promised to severely punish speculators for higher prices of food and essential goods, with locations reported: ordinary bucket of potatoes sold for $ 1000....

17-05-2013, 16:20, eng news
The armed contingent terrorists hijacked train car with a cross in it by passengers as hostages. (PHOTOS)......

5-03-2013, 04:40, eng news
rubles. About 15 million rubles were sent in 2012 from the local budget to the territorial department "village Vladivostok."......
17-06-2013, 11:15, eng news
Dear medical workers! I heartily congratulate you with your professional holiday! Save a life, restore health, to help the new person to be born For ordinary people it's a miracle! For you - doctors,...

2-04-2013, 10:21, eng news
The duty of the police finds a man reported that Frunze Street near his home of collector heard a baby crying. Six month old baby and his family lived in the reservoir going down into the sewer,...

9-04-2013, 13:50, eng news
Tracers, turnirkmeny, skateboarders and skaters show their skills as early as next Saturday......

17-09-2013, 14:53, eng news
More than 100 representatives from business, government and politicians discuss issues of partnership projects in the Russian Far East and the U.S. west coast. 17 and 18 September in Vladivostok held...
24-06-2013, 22:30, eng news
The main objective of the operation - the identification of outlets where they sell alcohol without a license or in violation of license terms......

23-07-2013, 16:03, eng news
The new medical office opened in Nakhodka city hospital. According to the press service of Nakhodka city district, first floor therapeutic building converted to provide care to patients with acute...