ЗНАКОМСТВА
КРАСОТА
ЗДОРОВЬЕ
ТУРИЗМ
АВТОНОВОСТИ
НОВОСТИ СПОРТА
In the "Savings Bank Business ONL @ dh" in Primorye registered ten thousandth customer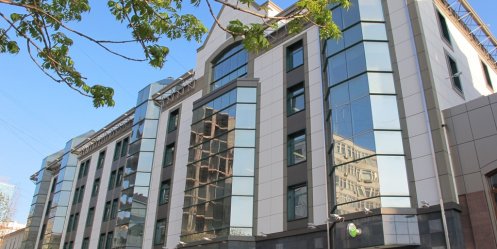 Photo: Savings

In Primorye in the online banking system for legal entities "Savings Business ONL @ dh" registered 10000 th customer. They became the "Business GRAND", a subsidiary of the group of companies "META", which owns a network of supermarkets "5 +".

Presenting the commemorative certificate Alexey Demin, the owner of the group of companies "META", Managing Primorsky branch of "Sberbank of Russia Olga Dolgov thanked for the trust to the Savings Bank, and expressed hope for further fruitful cooperation.

- We continuously strive to make service to our corporate customers a quick, easy and convenient - stressed Olga. - system of Internet banking "Savings Business ONL @ dh" came just two years ago, and we congratulate the ten thousandth customer, and it is only in the Primorye Territory. Dynamics Connections speaks for itself, and the functionality of the system is constantly evolving and improving.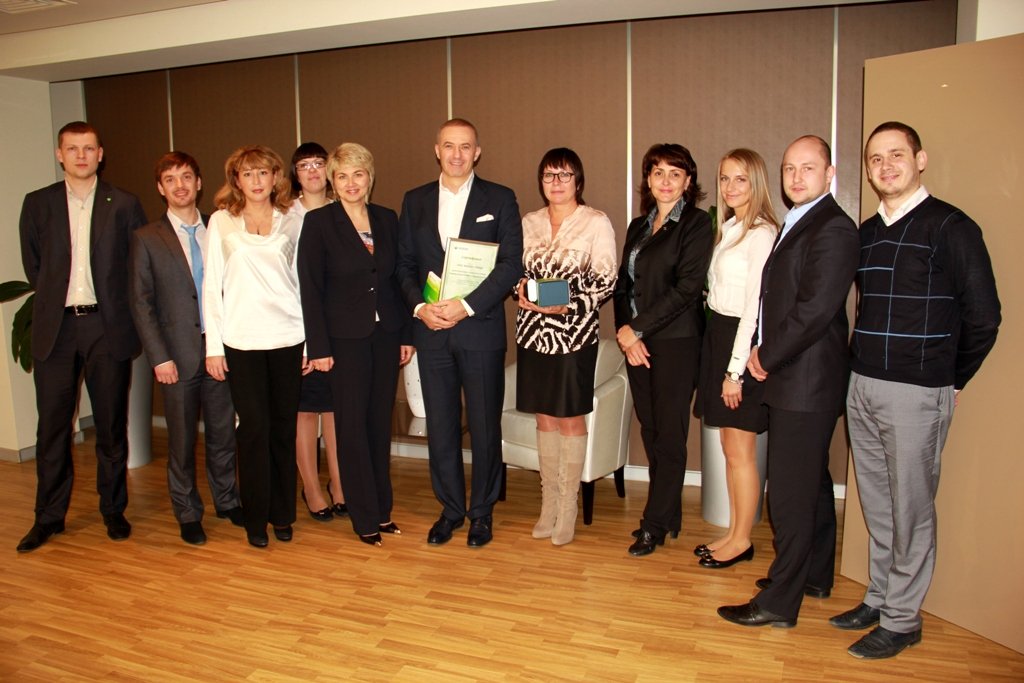 - For us, one of the main requirements for remote banking services is security - says CEO "Business GRAND" Anastasia Shamanaeva. - So closely acquainted with the methods of protection "Savings Business ONL @ dh" of computer fraud, we do not think long steel and connected to the system. surprise and speed, user-friendly interface, and the presence of many useful features.

system "Savings Business ONL @ dh" allows the enterprise in real-time to carry out a wide range of financial transactions from any computer connected to the Internet. Operations in it are protected by user authentication mechanisms and validation of documents one-time passwords. functional system includes a reception and processing of payment documents, obtaining complete information about account transactions and current balances, receive electronic documents and messaging with applications files.
20-06-2013, 18:02, eng news
The Prosecutor BUT, the Big Stone approved the bill of indictment against a minor accused of deliberately false report about the impending explosion or other actions creating danger of destruction of...
17-06-2013, 14:46, eng news
on 14 June in the Elevator cabin home on the Avenue of the red banner in the city of Vladivostok was discovered 40 years old man with signs of strangulation. It was the former Director of the...
6-06-2013, 18:01, eng news
In Vladivostok contest for authors and performers of pop song «Ocean Avenue - 2013», organized by the country's Department of youth of administration of Vladivostok. From 10 to 14 June conducting...
12-07-2013, 15:30, eng news
Tours on Guam, the Philippine Islands, and even in Bangkok will be available in a week......

23-07-2013, 16:00, eng news
A set of activities dedicated to the 75th anniversary of the Khasan events in 1938 will be held in Primorye 4 to 9 August. Events will begin on August 4 with a grand rally in Vladivostok, the...

28-07-2013, 21:00, eng news
In Primorye, discovered an illegal workshop for production of frozen cooked crab meat. The total cost of the seized delicacy topped 2 million. First, in the Find police detained a motor vehicle...

27-08-2013, 18:31, eng news
This sports festival continued performance of schools and sports federations of the city. The city is already the 18th in a row schoolyard sports facility. At the site made rubberized running track,...

7-08-2013, 13:03, eng news
On August 1 in the Maritime Savings Bank launched a two-month campaign to reduce interest rates on consumer credit. Up until September 30 everyone will be able to issue consumer credit at the rate of...
27-05-2013, 11:20, eng news
Information service of Radio "Lemma" - News in the full range!......

5-08-2013, 17:48, eng news
Distinctive, unique culture of Latin America will present artists from Ecuador, Mexico, Brazil, Argentina, Colombia, Chile, Nicaragua, Uruguay, Venezuela and other countries. This celebration of...