ЗНАКОМСТВА
КРАСОТА
ЗДОРОВЬЕ
ТУРИЗМ
АВТОНОВОСТИ
НОВОСТИ СПОРТА
New chairman of the Far Eastern Military Court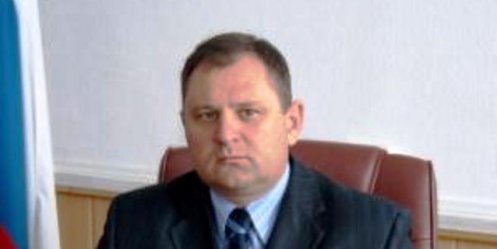 Photo: Far Eastern Military District Court

Presidential Decree № 341 chairman of the Far Eastern Military District Court to six-year term by Sergey Andrienko.

According to the plenipotentiary representative of the Russian President in the Far Eastern Federal District, Sergei Andrienko born in 1964 previously held the position of first deputy chairman of the Far Eastern Military District Court, the work experience as a judge - more than 22 years, has the honorary title "Honored Worker of the judiciary" .

4-09-2013, 01:48, eng news
Tomorrow, September 4 at 11:00 am in the library facilities at them. Pushkin at the address. Svetlanskaya 55 the presentation of the photo album "Vladivostok - the way the event." The project...
25-06-2013, 17:00, eng news
The procedure of transfer of land plots and objects of military bases, located in the city of Vladivostok, from the order of the Ministry of defense of the Russian Federation in a municipal property....

12-07-2013, 20:45, eng news
Beautifully designed banners and flags, more than a hundred participants in the column - all employees of the single with a long history and good traditions and years of service to the citizens. MUPV...

5-04-2013, 04:30, eng news
The honorary title will be awarded to those who, for whatever reason, does not have the status of "Veteran of Labor of the USSR", but he did a lot for the good of the region and its inhabitants......

9-05-2013, 19:40, eng news
Now passengers can save on commuter trains......

14-08-2013, 13:30, eng news
Zagreb hockey club "Medvescak" did not play a friendly match with the Vladivostok "Admiral," said the vice-president of the KHL Vladimir Shalaev. On Monday, the official site of the CHL appeared text...

13-08-2013, 22:47, eng news
Thus, all participants Jet install GPS-trackers, allowing to send a distress signal and determine in real time to within a few tens of meters locate the rider. For the safety of the race participants...

22-04-2013, 11:20, eng news
Investigators Transport Management TFR are continuing to investigate a criminal investigation into the use of slave labor sailors on the ship «SS Veles». Boaters are suspected of using slave labor,...

30-04-2013, 19:20, eng news
The court sentenced to three years' imprisonment to be served in juvenile correctional......

10-09-2013, 02:41, eng news
Far Eastern Investment Congress may be on a par with the major economic forums. Now the world is shifting vector of the financial interest in South-East Asia, since this region is the fastest growing...