ЗНАКОМСТВА
КРАСОТА
ЗДОРОВЬЕ
ТУРИЗМ
АВТОНОВОСТИ
НОВОСТИ СПОРТА
A former police officer in Primorye seized 1.5 kilograms of marijuana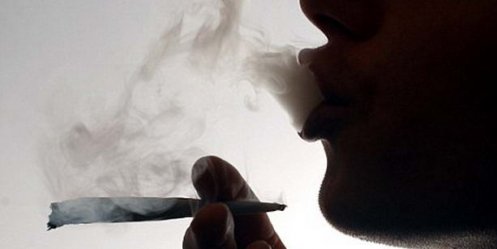 We villager Mikhaylovka suspected of selling drugs, drug control officers seized 1.5 kilograms of marijuana.
Two bags of marijuana were found employees Ussuri interdistrict department UFSKN Russia for the Primorye Territory in the house of the former police officer and now unemployed gr. M. village Mikhailovka. The total weight of the seizure - more than one and a half pounds.
Previously, employees Drug found that M. may be involved in drug trafficking. They have documented the fact that sales of drugs. Now men have to be responsible not only for the attempted sale, and for illegal possession of drugs on a large scale.

22-09-2013, 17:43, eng news
According to Greenpeace, armed officers of the Coast Guard seized belonging to a company icebreaker Arctic Sunrise Thursday. It was an empty day after two activists were removed from the platform...
15-05-2013, 10:20, eng news
polls. The top five also includes a low standard of living (49%), inflation, corruption (by 44%), the situation in the health sector (42%)......
25-06-2013, 12:16, eng news
In the region light intermittent rain in some thunderstorms. Morning fog. Wind South, South-West умеренный.Температура air 1732 C. In Vladivostok cloudy, foggy, slackening in the middle of the day....

13-08-2013, 11:49, eng news
Vladimir Y. Kykot born January 11952 in the village of Belokurakino Voroshilovgrad region of the Ukrainian SSR. In his later years was the head of the Office of the President of the Russian...

12-09-2013, 04:52, eng news
On Saturday, September 14th, at 14 o'clock in the cinema "Vladivostok" will be the fourth film festival, "Noise", which is supported by the Administration of Vladivostok. View works entered for the...

14-08-2013, 13:30, eng news
Zagreb hockey club "Medvescak" did not play a friendly match with the Vladivostok "Admiral," said the vice-president of the KHL Vladimir Shalaev. On Monday, the official site of the CHL appeared text...
16-04-2013, 16:10, eng news
Monitoring compliance with the law in the protection of intellectual property rights is one of the priorities of the Ussuri customs. A total of 2013 identified 204347 units of suspected counterfeit...

2-09-2013, 18:16, eng news
Doctors Vladivostok Clinical Hospital № 2 better known as "tysyachekoechnaya" blood transfusions without the involvement of the donor with the new equipment. Apparatus for filtering «Cell Saver +5»...

3-04-2013, 09:20, eng news
residents of Primorye. When the woman was waiting for her friend on a shopping street, it fell a piece of construction materials. Russian woman was taken to hospital, but doctors were unable to save...

11-03-2013, 04:00, eng news
The prosecutor's office in the October district revealed violations of the law by officials in the municipal order placement. The audit found that the head of the financial-economic department and...