ЗНАКОМСТВА
КРАСОТА
ЗДОРОВЬЕ
ТУРИЗМ
АВТОНОВОСТИ
НОВОСТИ СПОРТА
Vladivostok ladies venerable open "Secrets of femininity"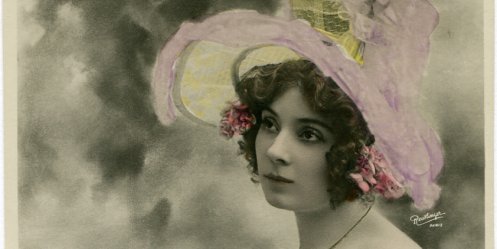 In Vladivostok municipal libraries continue activities for people of venerable age. The task of creating a center of communication libraries for older people put the mayor Igor Pushkarev. Communication centers allow seniors to communicate, to express a proactive stance, to take the initiative and gather like-minded people.

As the staff MBUK "Vladivostok Central Library System", activities for seniors are held regularly, readers like to visit in the evening meetings, book exhibitions, discussions, consultations with specialists in different fields, literature and poetry readings.

Today, April 4 at 15:30 in the library number 10 (St. Verkhneportovaya, 76) will be another meeting of the older generation of readers "Every spring I bloom again." The meeting is a continuation of events "Secrets of femininity", when the ladies trying on hats from the collection of Nina Koltovich and took part in a photo shoot. Today, participants look presentation on the history of women's hats of different times, and receive gifts - made during a photo shoot pictures.

Telephone for information - 243-07-35.

12-09-2013, 04:53, eng news
Primorye heat network reported that in connection with the production of repair of pipe in Vladivostok, in preparation for the 2013-2014 heating season., From 9:00 to 17:00 on September 12 from the...

8-04-2013, 18:40, eng news
Shanghai recorded 8 cases of infection with H7N9 in Jiangsu Province - 6 in Anhui - 1 in the province of Zhejiang - 3. Of the virus in Shanghai died four people in Zhejiang Province - two......

17-07-2013, 13:34, eng news
Document was signed by Deputy Chairman of Sberbank Sergei bitter and Minister of Finance and Economy of the Republic of Serbia Mladjan Dinkic. The agreement is to promote cooperation in the provision...

31-07-2013, 13:31, eng news
The first Airbus A380 will fly from Vladivostok to Moscow in the spring of 2015 the first year. Airbus A380 The agreement was reached during negotiations governor Vladimir Miklushevsky and CEO of...

22-03-2013, 13:14, eng news
Out of the hands of Michael Baryshko came about twelve hundred works in the art of wood burning. But because of an error of doctors this hobby in the past. (PHOTOS)......
13-05-2013, 19:40, eng news
Will feature cuisine of Japan, Thailand, Vietnam, New Zealand, Latin America, etc......

20-04-2013, 17:10, eng news
In the central streets of Vladivostok road services began to update the labeling. Today, work is going on in the streets Uborevycha Lutsk, Sukhanov. (PHOTOS)......
20-06-2013, 13:16, eng news
Over 1000 participants will ride bicycles on the roads of the city, thereby expressing its support for the development of infrastructure in Primorye capital. In connection with the веловыходных 23...

5-03-2013, 10:29, eng news
Program is one of the most famous Russian rock musicians, the author of "Horses" and "Superman," will be presented in Mumiy Troll Music Bar......

26-07-2013, 13:46, eng news
July 25 at Theater Square of Vladivostok was inaugurated musical monument to Vladimir Vysotsky. The official ceremony was dedicated to the 33 anniversary of the death of the great bard. "Monument to...