ЗНАКОМСТВА
КРАСОТА
ЗДОРОВЬЕ
ТУРИЗМ
АВТОНОВОСТИ
НОВОСТИ СПОРТА
Vladivostok ladies venerable open "Secrets of femininity"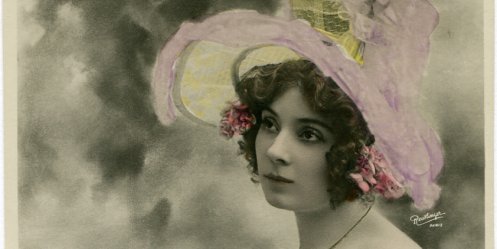 In Vladivostok municipal libraries continue activities for people of venerable age. The task of creating a center of communication libraries for older people put the mayor Igor Pushkarev. Communication centers allow seniors to communicate, to express a proactive stance, to take the initiative and gather like-minded people.

As the staff MBUK "Vladivostok Central Library System", activities for seniors are held regularly, readers like to visit in the evening meetings, book exhibitions, discussions, consultations with specialists in different fields, literature and poetry readings.

Today, April 4 at 15:30 in the library number 10 (St. Verkhneportovaya, 76) will be another meeting of the older generation of readers "Every spring I bloom again." The meeting is a continuation of events "Secrets of femininity", when the ladies trying on hats from the collection of Nina Koltovich and took part in a photo shoot. Today, participants look presentation on the history of women's hats of different times, and receive gifts - made during a photo shoot pictures.

Telephone for information - 243-07-35.

16-05-2013, 16:20, eng news
The Fifth Appellate Court considered the appeal on May 13 of "MRTS" found no reason to cancel the decision of the court of first instance......

21-03-2013, 09:05, eng news
March 25 in the Primorsky Territory Administration will "round table" on the problems of donation......

2-03-2013, 07:53, eng news
Every month, Russians demonstrate greater economic confidence. People have become more pampered. This is indicated by recent research "Romir"......
5-06-2013, 10:00, eng news
ARIES will get a burst of energy and desire to act. You have new interests, almost always associated with wonderful directions in creativity. Will have the opportunity to implement long-standing...

21-09-2013, 10:47, eng news
Vladivostok "Admiral" has lost a third consecutive championship match of the Continental Hockey League (KHL). On Friday it 4-1 in Magnitogorsk defeated local "Metallurg", said club Urals. How to ...
21-06-2013, 13:02, eng news
Task set clear: to help the mayor Igor Пушкареву choose priority development projects of the city. The correspondent of «In» met with the guys and was surprised how seriously they mostly younger...
28-02-2013, 03:30, eng news
In the capital of Primorye works program "move people from emergency housing for 2013 - 2015 years." For three years in the new apartments will move more than 500 people. In the capital of Primorye...
24-05-2013, 11:31, eng news
Five hundred schools of Primorsky Krai order and security during the holiday of "Last Call" will provide about a thousand police officers. May 25 "The Last Call" The ceremony is traditionally held on...
21-06-2013, 17:47, eng news
In the city of Nakhodka on the materials of the Prosecutor's investigation, the criminal case against an officer of the service of judicial bailiffs. As has told to the correspondent of RIA...

5-07-2013, 13:16, eng news
В эти выходные жители и гости Владивостока смогут увидеть захватывающие гонки на «Драконах». С 6 по 7 июля на акватории водной станции ТОФ состоятся Всероссийские соревнования – 10-я Открытая регата...