ЗНАКОМСТВА
КРАСОТА
ЗДОРОВЬЕ
ТУРИЗМ
АВТОНОВОСТИ
НОВОСТИ СПОРТА
Users of the two soldiers - veterans of the Great Patriotic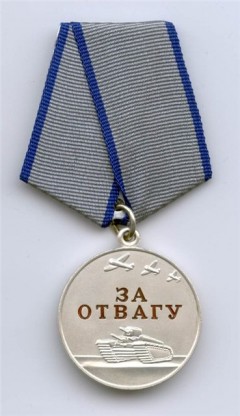 Users of the two soldiers - veterans of the Great Patriotic War were found in Vladivostok. The finder, PV Batuev, passed the medal "For Courage" and "For Military Merit" Order of Glory 3rd degree in the military commissariat of Primorsky Krai. According to the newspaper "Vladivostok" chairman of the city council of veterans James G. Kahn, according to the Central Archive of the Ministry of Defence, the medal "For Courage" and "For Military Merit" was awarded a Red Peter G. Chernikov, home address, city, Vladivostok, ul. Menzhinsky (Shallow), 17. Order of Glory 3 ¬ degree was awarded ordinary Novikov Nikolai Pavlovich, home address: the village Egvekinot Magadan region. City council veteran asks to respond relatives of these soldiers. Contact: Vladivostok, Ocean Avenue, 107 phone: 242-36-64242-75-89.


Ekaterina Matveeva, the newspaper "Vladivostok"

2-04-2013, 05:10, eng news
Информационная служба радио "Лемма" - Новости в полном диапазоне!......

16-07-2013, 22:16, eng news
Note "Kinotur" - a traditional design International Film Festival of Asian Pacific Countries "Pacific Meridian" in which well-known actors and theater on a journey around the Primorsky Territory, the...

15-07-2013, 14:47, eng news
As the press service of the Russian Ministry of Internal Affairs of the Office of Traffic Police in Primorsky Krai, in Kavalerovskii area on Saturday on the road Osinovka - Ore Dock of an accident...

21-03-2013, 03:25, eng news
Far East Bank of Sberbank of Russia made it simpler to contract for collection......

22-08-2013, 18:01, eng news
Recall, on behalf of the Prime Minister of the Russian Federation Dmitry Medvedev children from regions affected by severe flooding rested in all-Russian camp "Eaglet", "Change" and "The Ocean." For...

8-08-2013, 13:33, eng news
August 7 in Vladivostok traffic police officers MOI of Russia for the Primorye Territory, OGIBDD MIA of Russia in Vladivostok and ON DPS for the city of Vladivostok was carried out preventive...

7-08-2013, 13:03, eng news
Moment of violation of traffic rules was recorded on video, then boy racer received by mail a notice to pay a fine. "Dark Mark" from a traffic police officer ignored. Following the subpoena arrived....
6-06-2013, 13:16, eng news
Applications for the competition «My city by the sea» submitted to 75 people. We remind participants may become members of creative unions and public organizations. Invented seven nominations: ·...
31-07-2013, 20:34, eng news
The village will open at the site of the fountain below the cinema "Ocean", which this year has already held many cultural events. After an appeal to the city administration, it has been cleared from...

28-04-2013, 13:10, eng news
In the Sunday, April 28 in Vladivostok were running races in the sliders 'Little Champion'. They were attended by about 100 children from 7 to 3 years. Competitions were held in three age categories....