ЗНАКОМСТВА
КРАСОТА
ЗДОРОВЬЕ
ТУРИЗМ
АВТОНОВОСТИ
НОВОСТИ СПОРТА
Users of the two soldiers - veterans of the Great Patriotic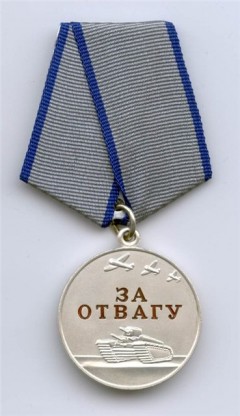 Users of the two soldiers - veterans of the Great Patriotic War were found in Vladivostok. The finder, PV Batuev, passed the medal "For Courage" and "For Military Merit" Order of Glory 3rd degree in the military commissariat of Primorsky Krai. According to the newspaper "Vladivostok" chairman of the city council of veterans James G. Kahn, according to the Central Archive of the Ministry of Defence, the medal "For Courage" and "For Military Merit" was awarded a Red Peter G. Chernikov, home address, city, Vladivostok, ul. Menzhinsky (Shallow), 17. Order of Glory 3 ¬ degree was awarded ordinary Novikov Nikolai Pavlovich, home address: the village Egvekinot Magadan region. City council veteran asks to respond relatives of these soldiers. Contact: Vladivostok, Ocean Avenue, 107 phone: 242-36-64242-75-89.


Ekaterina Matveeva, the newspaper "Vladivostok"

12-05-2013, 17:30, eng news
Unified control service of the Vladivostok Administration informs the population of the city to start from Monday, May 13 hydrostatic testing of main and distributing (district) heating systems....

18-07-2013, 17:00, eng news
In the township police Danube in Primorye asked a local and said that in a private house found the body of a man with signs of violent death. The police interviewed witnesses and found that fatal...
22-05-2013, 14:30, eng news
In the first four months of this year, the traffic police has written Primorye motorists fines totaling nearly 106 million rubles. Drivers in the Primorye owed to the state, "tidy" About a third of...
21-05-2013, 19:40, eng news
Far East Russia distinguished American director John Alpert abides......

9-05-2013, 14:20, eng news
North Korea reduces its military buildup and mobilizes the people in the country to overcome the acute food crisis......

13-05-2013, 14:20, eng news
One of the most exciting events for vladivostoktsev Victory Day was the march of the Immortal Regiment. The following year the number of participants in the march were expecting much more. (PHOTOS)......

28-02-2013, 14:47, eng news
Today, February 28 Primorsky Governor Vladimir Miklushevsky held a reception of citizens on private matters. First to the head of the region turned wheelchair Ruslan Chukanov. Multiple winner of the...

19-07-2013, 18:45, eng news
In this regard, Single duty dispatching service and management for Civil Defense and Emergencies of the Vladivostok Administration reported: According to "Primgidrometa" in the morning and in the...

16-08-2013, 17:45, eng news
The bill, initiated by the Legislative Assembly of Primorsky Krai, a return to the "collective ownership" of the brand, born in the Soviet Union, was admitted to the State Duma of Russia. The press...

16-03-2013, 09:55, eng news
First, young people make to each other in the hallway, and when delivered to the most violent in the DF, the others arrived to continue the massacre......