ЗНАКОМСТВА
КРАСОТА
ЗДОРОВЬЕ
ТУРИЗМ
АВТОНОВОСТИ
НОВОСТИ СПОРТА
Users of the two soldiers - veterans of the Great Patriotic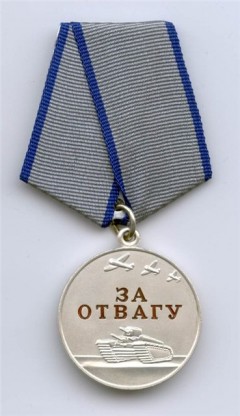 Users of the two soldiers - veterans of the Great Patriotic War were found in Vladivostok. The finder, PV Batuev, passed the medal "For Courage" and "For Military Merit" Order of Glory 3rd degree in the military commissariat of Primorsky Krai. According to the newspaper "Vladivostok" chairman of the city council of veterans James G. Kahn, according to the Central Archive of the Ministry of Defence, the medal "For Courage" and "For Military Merit" was awarded a Red Peter G. Chernikov, home address, city, Vladivostok, ul. Menzhinsky (Shallow), 17. Order of Glory 3 ¬ degree was awarded ordinary Novikov Nikolai Pavlovich, home address: the village Egvekinot Magadan region. City council veteran asks to respond relatives of these soldiers. Contact: Vladivostok, Ocean Avenue, 107 phone: 242-36-64242-75-89.


Ekaterina Matveeva, the newspaper "Vladivostok"

11-03-2013, 09:43, eng news
During Pancake Week honey and pancakes will be included in the menu of ships and parts of the Pacific Fleet......

27-07-2013, 20:30, eng news
In Primorye are continuously monitoring the situation in the summer camps. As reported by the Department of Education and Science of the Primorsky Territory, the results of continuously implemented...

21-09-2013, 11:19, eng news
September 22 "Spartak-Primorye" will replace the Olympic base in China Qinhuangdao Korean Busan. 232426 and 27 September seaside basketball players hold friendly matches with the team of "Sonic...

1-08-2013, 14:00, eng news
In the province places small katkovremennye rain in the morning fog in places. Clear. Wind weak. Air temperature 18 31 ° C. In Vladivostok, cloudy, rain. The wind is weak, since the second half of...

5-04-2013, 08:30, eng news
Within bimonthly will scale works on cleaning and landscaping, which will cover all areas - the main streets and yards, sidewalks and highways, transitions and squares......

7-08-2013, 17:47, eng news
Tomorrow, August 8 at the stadium "Vanguard" will be the second home race teams "East". Dirt track "Vanguard", "East" will meet with Bashkir "Salavat". This race will be the drivers for Vladivostok...

5-08-2013, 15:33, eng news
The majority of offenders - the citizens of Uzbekistan, China, Armenia and Vietnam. All of them were taken to the police station for Ocean fingerprinting, photographing, and checking for involvement...

6-09-2013, 11:15, eng news
In the next away match "Luch" beat Volgograd "Rotor" - 2:0. Now the "Luch" is a 10-spot in the standings. The account was opened on the 45-minute meeting. Goal "in the locker room" held Vyacheslav...

8-07-2013, 12:31, eng news
On Sunday, July 7 Vladivostok finished celebrating 153 years of the city, which began five days ago. As planned, the last day of celebration was held flashmob "I love Beijing" on the Golden Bridge....
18-07-2013, 23:04, eng news
According to the department of international cooperation and tourism development of Primorsky Krai, the competition "Leaders of tourist industry of Primorye" is held the 19th consecutive year....