ЗНАКОМСТВА
КРАСОТА
ЗДОРОВЬЕ
ТУРИЗМ
АВТОНОВОСТИ
НОВОСТИ СПОРТА
Users of the two soldiers - veterans of the Great Patriotic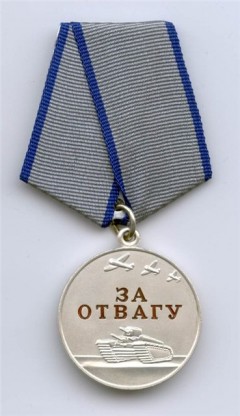 Users of the two soldiers - veterans of the Great Patriotic War were found in Vladivostok. The finder, PV Batuev, passed the medal "For Courage" and "For Military Merit" Order of Glory 3rd degree in the military commissariat of Primorsky Krai. According to the newspaper "Vladivostok" chairman of the city council of veterans James G. Kahn, according to the Central Archive of the Ministry of Defence, the medal "For Courage" and "For Military Merit" was awarded a Red Peter G. Chernikov, home address, city, Vladivostok, ul. Menzhinsky (Shallow), 17. Order of Glory 3 ¬ degree was awarded ordinary Novikov Nikolai Pavlovich, home address: the village Egvekinot Magadan region. City council veteran asks to respond relatives of these soldiers. Contact: Vladivostok, Ocean Avenue, 107 phone: 242-36-64242-75-89.


Ekaterina Matveeva, the newspaper "Vladivostok"

15-07-2013, 13:00, eng news
Primorsky Territory Governor Vladimir Miklushevsky today, July 15 together with the deputy of the State Duma and a member of the State Duma Committee on Education Irina Rodnina was in concert and...
21-05-2013, 11:32, eng news
300000 rubles will schoolgirl from Vladivostok on holiday graduates "Scarlet Sails" in St. - Petersburg. Schoolgirl from Vladivostok receive the prestigious Sofia Belova reached the final of the...

10-07-2013, 21:15, eng news
Representatives of the organization have been on the low mobility of passengers at the airport: from the parking lot before boarding the plane. So, for the transport of people parking in this...

7-08-2013, 17:46, eng news
Vice-premier of the Russian government on social policy and evaluate the development of infrastructure and Palo recommended to spend here international, national and inter-regional youth activities....
27-06-2013, 21:15, eng news
If not interfere with the weather conditions, next week road builders are planning to start works on Kirov street. Perform work Artemivska company «Specialized construction Department», with which...
14-06-2013, 16:46, eng news
The beginning of the summer vacation period not talking about the end of the civil duties. In order that the holidays have passed, decent Russians should be sure that it has no debts. About your...

27-03-2013, 07:50, eng news
The beginning of spring - particularly important time for the polar predators, because it is in these days to bear offspring leave winter home......

30-03-2013, 07:00, eng news
The region will be an interagency doctrine for emergency response in the accident at radiation-hazardous facilities......
24-05-2013, 15:30, eng news
May 23 this year in the basement of a house on the street Musorskogo in Vladivostok found the body of his host - 68 - year-old man with signs of violent death - multiple gunshot wounds. Vladivostok...
30-07-2013, 19:02, eng news
In our province's growing cold-loving Komarov lotus. As experts say, this flower relic existed more than a hundred million years ago in the Mesozoic era, when there had no idea what will Komarov...