ЗНАКОМСТВА
КРАСОТА
ЗДОРОВЬЕ
ТУРИЗМ
АВТОНОВОСТИ
НОВОСТИ СПОРТА
Service dog helped find a room thief in Ussuriysk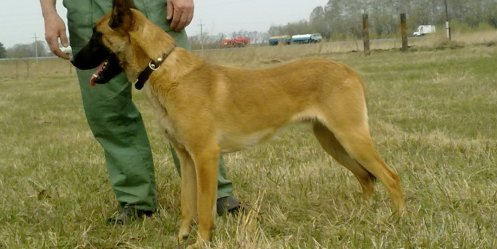 In Ussurijsk police uncovered the burglary: 26-year-old man was arrested at his home and made a full confession. A criminal case under article 158 of the Criminal Code.
On Monday at about 20:00 to the police approached a 26-year-old resident of Ussuriisk. The victim reported that in its absence through the unlocked window in a private house, where she lives, entered the unknown and stole a laptop.
At the scene was directed investigative team, handler and dog. Soon the police on the trail of the suspect. 26-year-old man was arrested at the residence. He confessed and said that the stolen vehicles sold casual acquaintances.
The audit found that the detainee has previously been convicted for theft. Now concerning his criminal case under article 158 of the Criminal Code, which provides for imprisonment for up to six years.

25-07-2013, 15:17, eng news
The accident occurred last night on the 100 km of Komsomolsk-on-Amur - Khabarovsk, the press service of the Main Directorate of the Regional Ministry for Emergencies. According to authorities, public...

19-03-2013, 03:03, eng news
From February to April, will be the regional stage of All-Russian Festival Competition "Crystal star 2013", organized by the Office of the Federal Bailiff Service Primorye Territory......

11-07-2013, 17:48, eng news
Another hooligan incident occurred today in Vladivostok. Unknown smeared intercom in entrance of an apartment house on the street Skipper Gek, 24 faeces. This RIA «VladNews» managed to find out from...

29-04-2013, 15:00, eng news
"Primorsk heating networks" asking residents to treat with understanding to the ongoing trials. (SCHEDULE)......

31-07-2013, 13:46, eng news
Vladivostok ring road (VKAD) - the project leader, supported by more than 100000 residents of Vladivostok. As told Igor Pushkarev, the project bypass road, which is now popularly called VKAD...

27-03-2013, 12:50, eng news
Festival of educational innovation is held for five years in a row. It Vladivostok teachers share advances in the use of innovative technologies......

21-03-2013, 04:13, eng news
All vehicles are sold on the Russian market, offered pasted special warnings about violations of traffic regulations......

28-05-2013, 15:20, eng news
Over the past few years on the instructions of the head of Vladivostok Igor Pushkarev under the "Sports Vladivostok" were built 15 new stadiums and sports grounds. (PHOTOS) ......

21-05-2013, 18:30, eng news
Although the erection of "Fetisov - Hall" in Vladivostok in the budget Territory incorporated more than 900 million rubles, but to complete the construction still requires about a billion rubles....
19-06-2013, 13:30, eng news
At night near the village of Rozhdestvenka on the Federal highway Khabarovsk-Vladivostok officers noticed that the car «Ural». The driver автомарины grossly violated the traffic rules than created a...