ЗНАКОМСТВА
КРАСОТА
ЗДОРОВЬЕ
ТУРИЗМ
АВТОНОВОСТИ
НОВОСТИ СПОРТА
In Vladivostok, furtively bailiff given a suspended sentence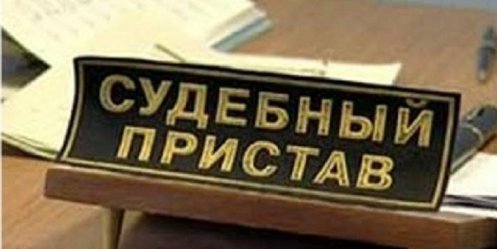 In Vladivostok, a conviction of a former bailiff.
Gathered by the investigating authorities seaside TFR court found sufficient evidence for a conviction to the former bailiff. He was found guilty of offenses under Part 3. 160 of the Criminal Code (embezzlement), Part 3. 159 of the Criminal Code (fraud).
The investigation and the court found that in August 2012 the defendant, when acting as a bailiff in the department bailiffs Pervorechenskij area VGO UFSSP Russia in the Primorsky Territory, has developed a plan of criminal theft entrusted to him laundering.
The police officer, receiving money from the debtors to repay the debt, brought in documents smaller amount, and pocketed the difference. The total amount of funds stolen amounted to almost 62 thousand rubles. In addition, in September of that year the defendant was summoned to the office of the debtor, took his money, but contrary to official regulations are not written out a receipt. So he tricked the amount seized in 6620 rubles and ordered it on your own.
The court appointed the defendant sentence 1.5 years of imprisonment with a probation period of 2 years.

1-03-2013, 09:57, eng news
Officially "pension for retirees" is sewage pumping station......
26-07-2013, 13:45, eng news
Retired reported that in private house, located in a side street Kursk, at night, breaking window glass, penetrate the unknown, stole money and valuables. As a result, the operational-search...

20-05-2013, 11:20, eng news
suffered girlfriend. As a result, suffered a motorist and her passengers: girls aged 17 and 21 years old. All three of them were sent to outpatient treatment......

20-08-2013, 18:47, eng news
As you know, many Russian stars are promoting their own brands - candy, "clothes", designer, etc. That's Maria Sharapova advances abroad to their line of chocolates called "Shugarpova» (Shugarpova)....
12-04-2013, 11:10, eng news
In Primorye, on a large fish processing plant in Big Stone found more than 7 tons of raw fish of questionable quality. More than 7 tons of fish found dubious in Primorye Most of the products have...

1-03-2013, 10:40, eng news
In Primorye, completed the investigation of the criminal case against former investigator......
18-06-2013, 18:47, eng news
Lottery, wine tasting, consultation, the competition of experts of the journal «Gardens of Primorye» - all this can participate every inhabitant of Vladivostok, if you come June 20 Thursday, 12 hours...

12-09-2013, 11:20, eng news
Primorsky Territory Governor Vladimir Miklushevsky today, September 12 attended the opening of the Eighth International Congress of fishermen. In Primorye, International Fishery Congress works, "The...

5-03-2013, 06:55, eng news
"Primorsky Krai Administration will act strictly and directly," - said Deputy Governor Vladimir Balan......

6-08-2013, 14:45, eng news
As previously reported, July 242013 in the village of Vostretsova Krasnoarmeyskiy district lost 2-year-old boy. Year-old child drowned in the Primorye According to eyewitnesses the child out of the...