ЗНАКОМСТВА
КРАСОТА
ЗДОРОВЬЕ
ТУРИЗМ
АВТОНОВОСТИ
НОВОСТИ СПОРТА
Revelation of the business elite read the latest issue of Chief Time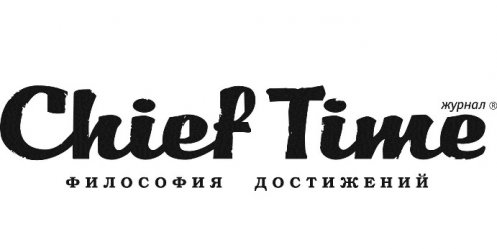 On sale there was fresh - April - magazine Chief Time.
In the new issue of readers are waiting for some interesting revelations from the representatives of the business elite and the Russian Primorye:
"To be first in everything" - a human trait. Most of all he wants to eat chocolate " - Sergey Makashev, managing a group of companies "Training Institute, ARB defense."
"Head of Talent - a deviation from the normal way of thinking, a positive impact on the effectiveness of" - Boris Yakovlev, Director of the Far Eastern branch of Insurance House "VSC".
"For the bad examples are not far to walk" - Leonid Garbar, reproducers of the capital of the legendary restaurant "Palkin."
"Leasing requires fewer safeguards than the credit, and also provides a simple procedure for registration of" - Vladimir Ignatiev, Managing Partner of "The Law Firm" Verum ".
"Next Generation Networks are protected from virtually any modern cyber threats" - Alexei Vorobyov, head of the integration of "Accent".
And a lot of topics for reflection in the latest issue of TIME magazine CHIEF!

1-03-2013, 09:57, eng news
Officially "pension for retirees" is sewage pumping station......
26-07-2013, 13:45, eng news
Retired reported that in private house, located in a side street Kursk, at night, breaking window glass, penetrate the unknown, stole money and valuables. As a result, the operational-search...

20-05-2013, 11:20, eng news
suffered girlfriend. As a result, suffered a motorist and her passengers: girls aged 17 and 21 years old. All three of them were sent to outpatient treatment......

20-08-2013, 18:47, eng news
As you know, many Russian stars are promoting their own brands - candy, "clothes", designer, etc. That's Maria Sharapova advances abroad to their line of chocolates called "Shugarpova» (Shugarpova)....
12-04-2013, 11:10, eng news
In Primorye, on a large fish processing plant in Big Stone found more than 7 tons of raw fish of questionable quality. More than 7 tons of fish found dubious in Primorye Most of the products have...

1-03-2013, 10:40, eng news
In Primorye, completed the investigation of the criminal case against former investigator......
18-06-2013, 18:47, eng news
Lottery, wine tasting, consultation, the competition of experts of the journal «Gardens of Primorye» - all this can participate every inhabitant of Vladivostok, if you come June 20 Thursday, 12 hours...

12-09-2013, 11:20, eng news
Primorsky Territory Governor Vladimir Miklushevsky today, September 12 attended the opening of the Eighth International Congress of fishermen. In Primorye, International Fishery Congress works, "The...

5-03-2013, 06:55, eng news
"Primorsky Krai Administration will act strictly and directly," - said Deputy Governor Vladimir Balan......

6-08-2013, 14:45, eng news
As previously reported, July 242013 in the village of Vostretsova Krasnoarmeyskiy district lost 2-year-old boy. Year-old child drowned in the Primorye According to eyewitnesses the child out of the...