ЗНАКОМСТВА
КРАСОТА
ЗДОРОВЬЕ
ТУРИЗМ
АВТОНОВОСТИ
НОВОСТИ СПОРТА
A resident of Vladivostok will go on trial for the robbery of the former girlfriend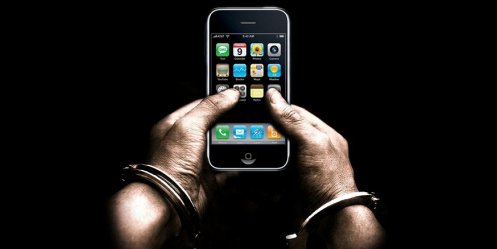 In Vladivostok, police detained a man who robbed the former spouse. With signs, police detained a suspect in a matter of minutes. 34-year-old man has confessed and returned the former cohabitant stolen cell phone.
On Monday around 10:00 am the police department number 1 MOI Russia to Vladivostok turned 40-year-old woman. The victim reported that a few minutes in the stop "Gogol" the former common-law husband force stole her expensive mobile phone, and then disappeared.
At the scene was directed investigative team. With signs of a suspect, the police detained him in a matter of minutes. 34-year-old man has confessed to the crime and returned the former cohabitant up.
Now the suspect criminal case under article 161 of the Criminal Code (robbery). The penalty for stealing open other people's property may be imprisonment for a term not exceeding seven years.

1-03-2013, 09:57, eng news
Officially "pension for retirees" is sewage pumping station......
26-07-2013, 13:45, eng news
Retired reported that in private house, located in a side street Kursk, at night, breaking window glass, penetrate the unknown, stole money and valuables. As a result, the operational-search...

20-05-2013, 11:20, eng news
suffered girlfriend. As a result, suffered a motorist and her passengers: girls aged 17 and 21 years old. All three of them were sent to outpatient treatment......

20-08-2013, 18:47, eng news
As you know, many Russian stars are promoting their own brands - candy, "clothes", designer, etc. That's Maria Sharapova advances abroad to their line of chocolates called "Shugarpova» (Shugarpova)....
12-04-2013, 11:10, eng news
In Primorye, on a large fish processing plant in Big Stone found more than 7 tons of raw fish of questionable quality. More than 7 tons of fish found dubious in Primorye Most of the products have...

1-03-2013, 10:40, eng news
In Primorye, completed the investigation of the criminal case against former investigator......
18-06-2013, 18:47, eng news
Lottery, wine tasting, consultation, the competition of experts of the journal «Gardens of Primorye» - all this can participate every inhabitant of Vladivostok, if you come June 20 Thursday, 12 hours...

12-09-2013, 11:20, eng news
Primorsky Territory Governor Vladimir Miklushevsky today, September 12 attended the opening of the Eighth International Congress of fishermen. In Primorye, International Fishery Congress works, "The...

5-03-2013, 06:55, eng news
"Primorsky Krai Administration will act strictly and directly," - said Deputy Governor Vladimir Balan......

6-08-2013, 14:45, eng news
As previously reported, July 242013 in the village of Vostretsova Krasnoarmeyskiy district lost 2-year-old boy. Year-old child drowned in the Primorye According to eyewitnesses the child out of the...