ЗНАКОМСТВА
КРАСОТА
ЗДОРОВЬЕ
ТУРИЗМ
АВТОНОВОСТИ
НОВОСТИ СПОРТА
Doghantery Vladivostok stray dogs poisoned pills from the pharmacy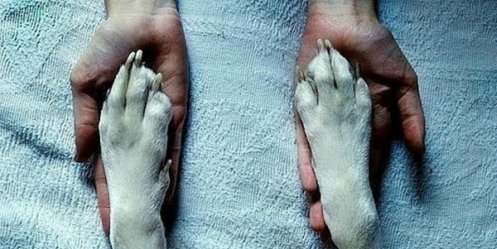 Photo: publicpost.ru

Doghantery, or more simply, the hunters of stray dogs, according to its mission of cleansing the city of mongrels that can attack people. One such ideological hunters living in Vladivostok, agreed to answer questions from a news agency Primore24.

29-year-old Daniel Kislitsyn works as a truck driver. The beginning of his "hunting", he explains that he had been twice in the same place was attacked by stray dogs.

"I think that mutts - a source of threat to humans, such as rats and - told the correspondent of IA Daniel Primore24. - I am working as a volunteer and to any groups do not belong. In town for sure there are people who are engaged in similar but I never saw them again. Tidy I just mongrels, master's dogs never touch. "

"Remove" doghanter prefers dogs with sausage, stuffed with pills. "I have nothing to scatter anywhere to anyone else accidentally hurt, feed the dog with it. Hunting is drugs that are sold over the counter and are not a poison." According to Daniel, the law of his actions, he did not break it.

More or less dangerous places where stray dogs can attack passers-by, our source did not call in his opinion, the whole town is equally dangerous. Especially a big problem for the citizens - stray dogs with parking lots.

"Sami doghantery sometimes acquire domestic dogs, but I have something to do with childhood do not like. Earlier, when he lived in the village, there were cats, but now there is no zhivotinki" - Summed up Daniel.

The reaction from the online community to the actions doghanterov ambiguous. Some justify the killing of stray dogs, while others are ready to tear themselves hunters.

5-04-2013, 09:30, eng news
Network of digital cinema "Illusion" invites the legendary James Cameron......

3-04-2013, 05:20, eng news
A rare case: the defendants were not only ordinary "huckster", but the organizer and provider, arrested almost two kilogrammai opium......
10-07-2013, 14:33, eng news
16. 566. Location: Legal address: 690088 Vladivostok, ul. Zigure, 40-156 Actual location: 690068 Vladivostok, ul.Magnitogorsk, 4 office...

11-09-2013, 09:03, eng news
At the end of the Fourth Film "Noise" will be released a deluxe edition with a DVD-best films that participated in the project. Issue fall into the hands of commercial and media partners, ranging...
7-06-2013, 12:47, eng news
Today, June 7 weather in Primorye defines the field of high pressure. In the region, no precipitations, fog in places. And southwestern wind of умеренный.Температура air temperature +15+32 C. In...

21-03-2013, 05:00, eng news
In Nakhodka arrested a gang suspected of a series of attacks on the entertainment. A gang of robbers arrested in Nakhodka traces left by criminals in the act, saying that all "worked" the same...

20-09-2013, 11:23, eng news
For employees VSUES, VMGU and Moscow State University. Nevel Vladivostok selected plots of land for construction of residential houses. Thus, HBC "dovish Pad", which included staff VSUES and MSU,...

4-09-2013, 15:46, eng news
The exhibition "Wedding Waltz" tells all visitors about the traditions of marriage - how old, pre-revolutionary, and occurred after the establishment of Soviet power, what trends today. Its...

4-09-2013, 15:45, eng news
September 7 on the waterfront of the Tsarevich with 15 hours turn around a real whirlwind - dance, music, greetings, smiles, bright memories. This day provided an opportunity for the administration...
6-06-2013, 13:15, eng news
As informs a site www.sports.ru, a former defender of the team of the Vladivostok «Luch-Energia» Mikhail Рекуданов, who played for the team in 2004 was on Russia's wanted for murder. According to...