ЗНАКОМСТВА
КРАСОТА
ЗДОРОВЬЕ
ТУРИЗМ
АВТОНОВОСТИ
НОВОСТИ СПОРТА
Doghantery Vladivostok stray dogs poisoned pills from the pharmacy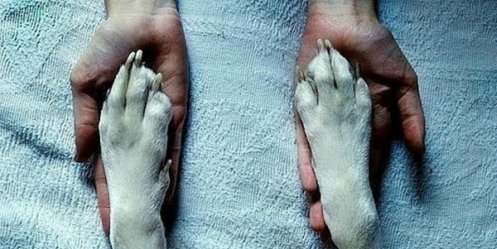 Photo: publicpost.ru

Doghantery, or more simply, the hunters of stray dogs, according to its mission of cleansing the city of mongrels that can attack people. One such ideological hunters living in Vladivostok, agreed to answer questions from a news agency Primore24.

29-year-old Daniel Kislitsyn works as a truck driver. The beginning of his "hunting", he explains that he had been twice in the same place was attacked by stray dogs.

"I think that mutts - a source of threat to humans, such as rats and - told the correspondent of IA Daniel Primore24. - I am working as a volunteer and to any groups do not belong. In town for sure there are people who are engaged in similar but I never saw them again. Tidy I just mongrels, master's dogs never touch. "

"Remove" doghanter prefers dogs with sausage, stuffed with pills. "I have nothing to scatter anywhere to anyone else accidentally hurt, feed the dog with it. Hunting is drugs that are sold over the counter and are not a poison." According to Daniel, the law of his actions, he did not break it.

More or less dangerous places where stray dogs can attack passers-by, our source did not call in his opinion, the whole town is equally dangerous. Especially a big problem for the citizens - stray dogs with parking lots.

"Sami doghantery sometimes acquire domestic dogs, but I have something to do with childhood do not like. Earlier, when he lived in the village, there were cats, but now there is no zhivotinki" - Summed up Daniel.

The reaction from the online community to the actions doghanterov ambiguous. Some justify the killing of stray dogs, while others are ready to tear themselves hunters.

29-03-2013, 05:11, eng news
On the beaches of Spassky district, and in Zarubino Possiet Bezverkhova this summer and will be equipped public Baywatch. Beaches Primorye equip public Baywatch from Primorye Budget allocated for...
13-09-2013, 12:30, eng news
September 12 RIA VladNews released material: "Squirrel" will be branded chip form a regional airline "Taiga", which told that one of the elements of the image will form crews proteins on the left...
2-04-2013, 07:20, eng news
Starting this year, the family, which was born the third (next) child, and who have an income per family member for less than the average per Primorye - last year is 20761 rubles - will receive...

4-04-2013, 17:30, eng news
Annual environmental game "What? Where? When "will be held May 15 at the hotel" Equator ". The tournament is open to pupils and students of educational institutions of the city......

5-08-2013, 22:31, eng news
In Khabarovsk, chaired by the Deputy Prosecutor General of the Russian Federation Yuri Gulyagina was operational meeting on the results of the control of the General Prosecutor of the Russian...

17-09-2013, 11:34, eng news
Rescuers in the Far East continue to go about their direct and sometimes heroic duties, helping not only the 100000 inhabitants of a district, but to pets. In one of the houses of Komsomolsk-on-Amur,...

4-03-2013, 04:40, eng news
Lady appropriated the money allocated for the publication of the Book of Memory of Victims of Political Repression......

24-05-2013, 17:30, eng news
FGBU "All-Russian Centre for Plant Quarantine" in a railway carriage in Ussuriysk found a party soybean seeds infected ragweed. Contaminated soy found in Primorye This is a very strong allergen and...

1-08-2013, 14:00, eng news
At 19 o'clock on the stadium "Dinamo" yellow-blue will meet with "Neftekhimik" from Nizhnekamsk. After 5 games held in the asset of our team 6 points, and it takes the 11th place in the standings....

20-05-2013, 16:31, eng news
These days across Russia held an action "Day of Russian forest planting." In many forest areas, as well as in the towns and villages of the concerned people plant trees. MOE has taken part in the...