ЗНАКОМСТВА
КРАСОТА
ЗДОРОВЬЕ
ТУРИЗМ
АВТОНОВОСТИ
НОВОСТИ СПОРТА
Doghantery Vladivostok stray dogs poisoned pills from the pharmacy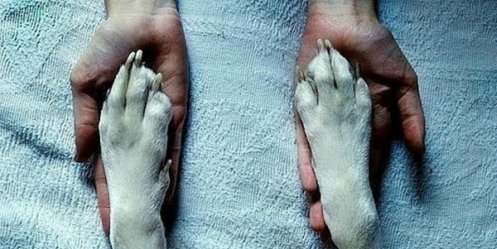 Photo: publicpost.ru

Doghantery, or more simply, the hunters of stray dogs, according to its mission of cleansing the city of mongrels that can attack people. One such ideological hunters living in Vladivostok, agreed to answer questions from a news agency Primore24.

29-year-old Daniel Kislitsyn works as a truck driver. The beginning of his "hunting", he explains that he had been twice in the same place was attacked by stray dogs.

"I think that mutts - a source of threat to humans, such as rats and - told the correspondent of IA Daniel Primore24. - I am working as a volunteer and to any groups do not belong. In town for sure there are people who are engaged in similar but I never saw them again. Tidy I just mongrels, master's dogs never touch. "

"Remove" doghanter prefers dogs with sausage, stuffed with pills. "I have nothing to scatter anywhere to anyone else accidentally hurt, feed the dog with it. Hunting is drugs that are sold over the counter and are not a poison." According to Daniel, the law of his actions, he did not break it.

More or less dangerous places where stray dogs can attack passers-by, our source did not call in his opinion, the whole town is equally dangerous. Especially a big problem for the citizens - stray dogs with parking lots.

"Sami doghantery sometimes acquire domestic dogs, but I have something to do with childhood do not like. Earlier, when he lived in the village, there were cats, but now there is no zhivotinki" - Summed up Daniel.

The reaction from the online community to the actions doghanterov ambiguous. Some justify the killing of stray dogs, while others are ready to tear themselves hunters.

6-03-2013, 11:48, eng news
Maritime social organization of the "Ark" held in Vladivostok culinary duel. (PHOTOS)......

16-04-2013, 17:00, eng news
Chief Medical Officer said that in Russia reduced the incidence of swine flu, but growing proportion of influenza "B"......

4-09-2013, 23:31, eng news
Today in Vladivostok in the Children's Park "Sun" with the support of the Department of Culture of the city administration held a gala concert dedicated to the 70th anniversary of the Battle of...

25-08-2013, 15:45, eng news
At the airport of Khabarovsk in the evening on August 23 landed two IL-76 Russian Ministry of Emergency Situations. Aircraft delivered to the Far Eastern capital of about 130 rescue workers - members...
19-06-2013, 13:31, eng news
In the Pervomaisky district of Vladivostok on the street "polar" 6 young driver car «Toyota Progres» lost control and made arrival on a woman with a child standing on the lawn, told RIA «VladNews» in...

12-08-2013, 23:46, eng news
This number used before, but it was only available to owners of cell phones. Now from a landline can get through to the emergency services using a "112" to report information on the fire, emergency,...

22-04-2013, 20:20, eng news
Spring is in the Maritime region is gradually gaining ground. Last weekend, the average daily temperature increased by 3.2 ° C, but still below the climate values. At night, in the Maritime region...

1-04-2013, 12:10, eng news
After the discussion of the draft committee on Budget, Taxes and Finance recommended to Vladivostok Duma budget adjustment for 2013 and the planning period of 2014 and 2015 as a whole......

11-08-2013, 18:32, eng news
Participants in the "Memory Watch" went to the lake to search for the remains of Hasan Red Army soldiers killed during the battle of Khasan. The exact number of victims of the conflict...

24-08-2013, 16:31, eng news
On Friday evening, August 23 the duty of the Department of Internal Affairs of Russia in Vladivostok, "Day", it was reported that, in Peter the Great Bay waters between the islands of Reynard and...