ЗНАКОМСТВА
КРАСОТА
ЗДОРОВЬЕ
ТУРИЗМ
АВТОНОВОСТИ
НОВОСТИ СПОРТА
Street artists Vladivostok "legal place for graffiti should be more!"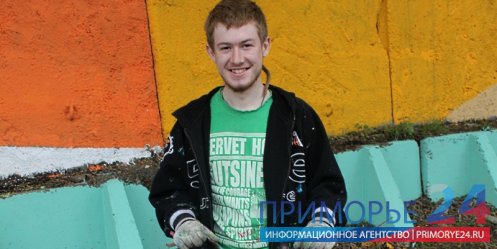 Photo: Anton Kondakov

On the eve of street artists began painting the first "legal" retaining wall in Vladivostok Okatova 18 which promisesbecome a hallmark of our city (PHOTOS).

For graffiti guys and the administration chose this wall together. The centerpiece is decorated with paintings of the artist from the United States Gabriel Spectrum Who will come to Vladivostok on May 25.

With Cyril Kryuchkov Known muralist, whose idea the figure, the reporter was able to talk"Maritime 24".

- Hey, Cyril. Tell us about the beginning of the sketch drawing.

- The idea of a sketch belongs to me personally, to help us guys work-Vladivostok university students. Deliveries of materials, various issues of harmonization - this helps us company 33 +1.

- How did you get to the main artist Paul Vladivostok Shugurova long ago that work with him? And what will be of a finished art object?

- Signs I did with him for a long time - we've done together for one project. What about the wall, it, first of all, is in an area where there was Vladivostok majority of graffiti artists. This wall is not made out, never painted, we decided to make it legal for graffiti artists, for people who are generally engaged in street art, and just for those who want to self-actualize in the monumental painting. The wall is completely under the control of artists, ie guys can come, paint, draw something on top, and so on. Now we are only preparatory work - paint the background, which is a geometric images that embody the characters m Churkin. This MPC at Cape Goldobin, and the area of children's park on the street. Nadibaidze, 25-storey building that bridge. Then we put the fonts, the characters.

- What do you expect from the collaboration with the American artist?

- I am a very good opinion about it. Because this is a man who has the knowledge, has repeatedly participated in the painting of these legal walls, I've seen his work and it would be very interesting to talk to him. And, of course, the exchange of experience, too, is of great importance.

- Should we do more of these projects?

- Of course, it is worth. As practice shows, need more places where people can express themselves. This gives them the opportunity to safely carry out their activities, to develop both physically and spiritually. It will not be drawn at night natural inscription, and clear color-designed patterns. It is necessary to allow people to make their projects - this will lead to the realization that you do not need to wait for anyone, and do here and now. It will bring something good to the people, rather than simply replicating his name in the dark on the newly painted facades of buildings.


- What do you think about the fact of painting the bridge supports across the Golden Horn? And that generally prevents the offer of the city administration, for example, to perform legally and anything on the supports of the bridge?

- First of all, I think these people have no idea about what you can do so: that is, to offer help, to tell you imagine that the administration can go to meet them. The aim of our project - education in the minds of people such things that they can apply to an organization which is engaged in monumental painting - to submit their sketches, ideas and go beyond the ordinary paint graffiti. Those who painted the bridge, made it technically, and it is worthy of respect in the graffiti-like environment. But if they did it in a more organized, we could do even better.


- What do you expect this project in the future?


- We want to bring in people a sense of respect for oneself, for others, for his own and other creative work. That they help us, but just at least clean up the garbage. Keep clean the wall where they draw will be a positive example for others.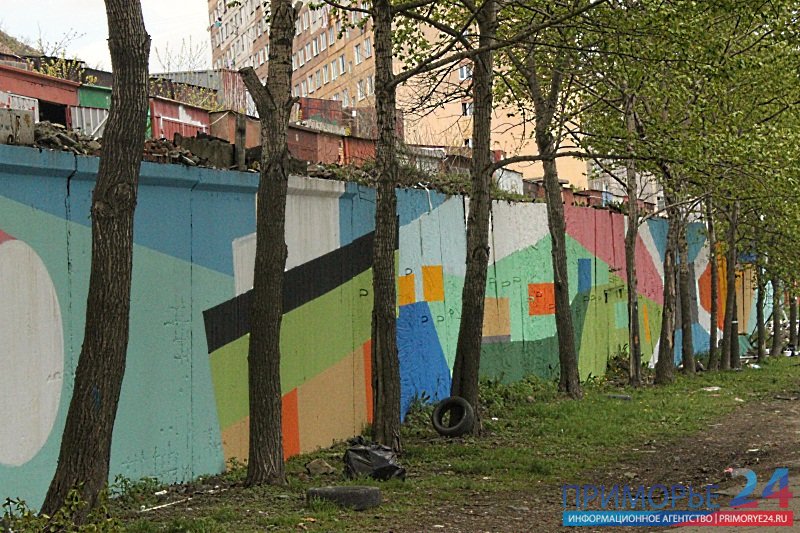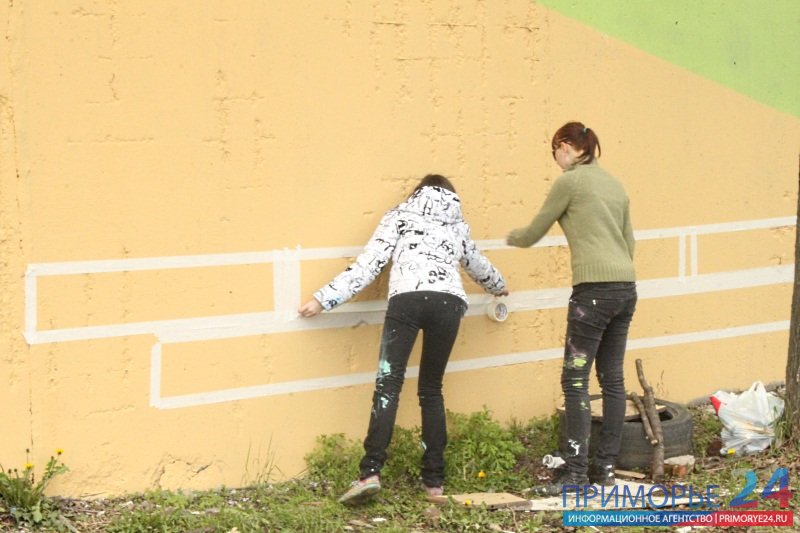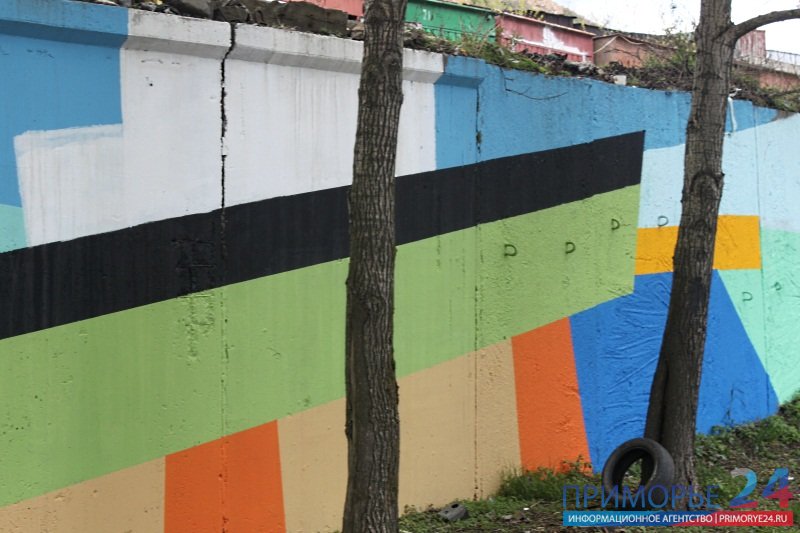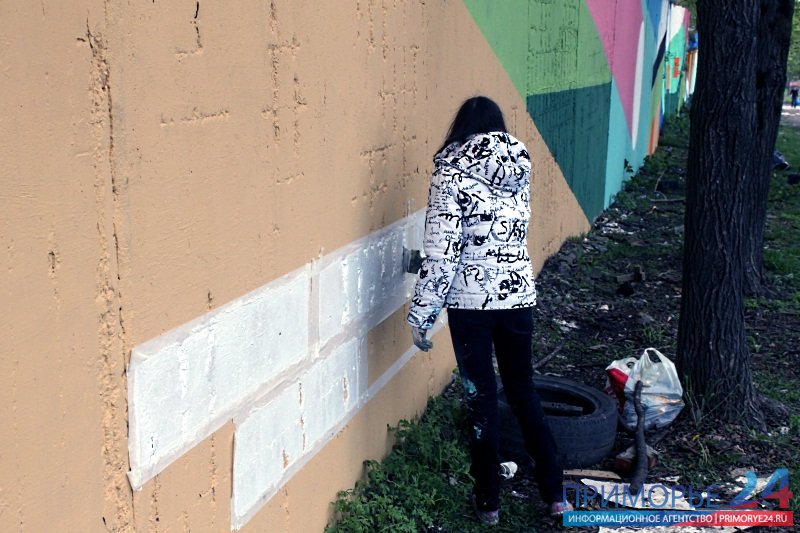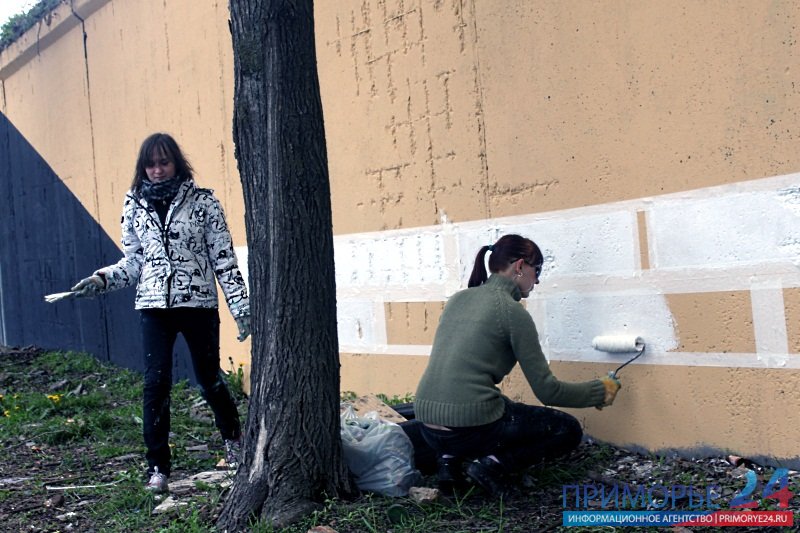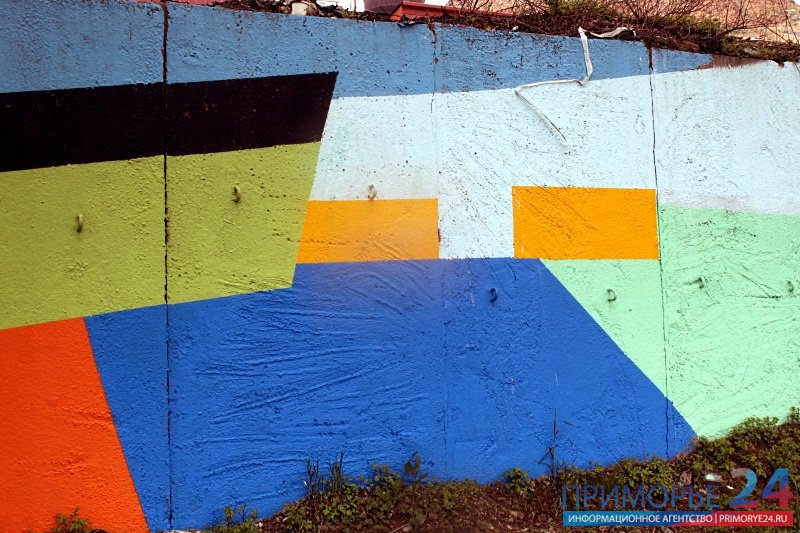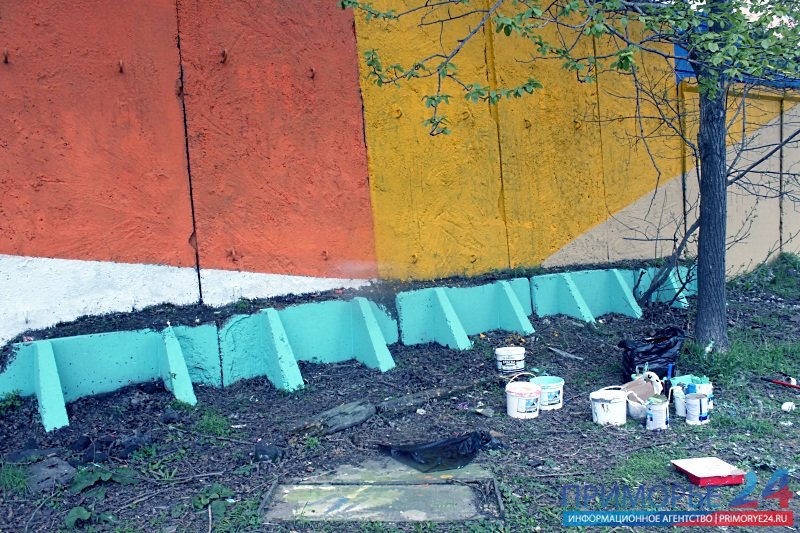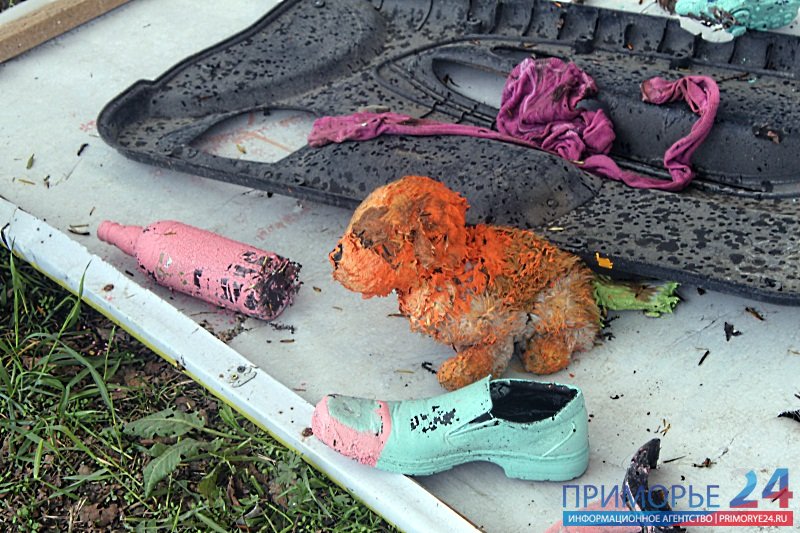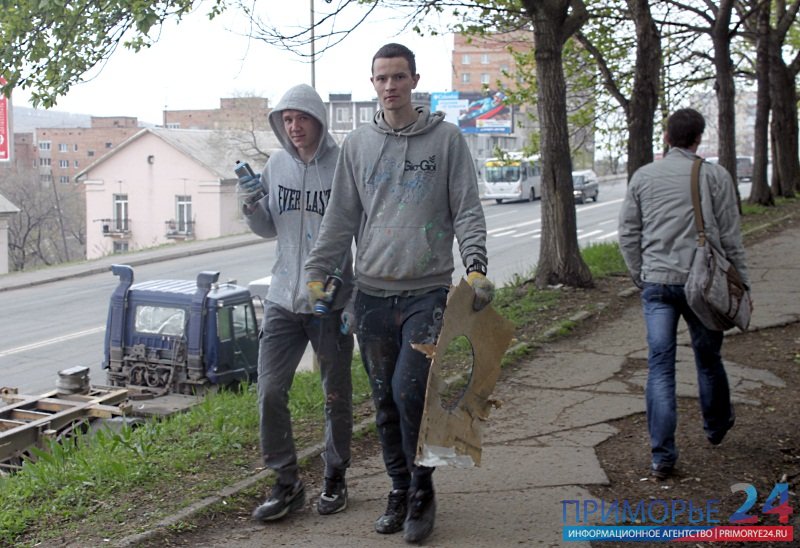 11-07-2013, 18:15, eng news
With the construction of hotels promise to lower taxes on income, land and real estate, simplified approval procedure......

29-08-2013, 22:47, eng news
Nikita Mikhalkov, Michael Madsen, Isabelle Huppert and Pierre Richard - with all the movie stars can communicate in meetings Film Festival "Pacific Meridian". At a press conference today in the...
6-06-2013, 17:45, eng news
In the capital of the Primorsky Territory of private security officers detained a 17-year-old boy. Young lover of easy money would rob jewelry store on the street Russian. 17-year-old robber arrested...

10-04-2013, 17:50, eng news
After the theory of children along with Uncle Barrens, the regional traffic police inspector and a teacher went to the street, a pedestrian crossing, where consolidated knowledge in practice....

29-04-2013, 20:00, eng news
By order of the head of Vladivostok Igor Pushkarev on cleaning out this recreation staff of the city administration......

17-09-2013, 12:03, eng news
- Vladivostok Duma is scheduled work on the transfer of objects that are not used by the Ministry of Defence, the municipal ownership - explained to journalists before a meeting of the chairman of...
10-07-2013, 21:00, eng news
A resident of Ussuriysk bought the triumph of "mind blowing" dress almost 9000 rubles. Suddenly caught in the rain, a woman became as bright as the colors and attire. Bailiffs in Primorye arrested 18...

9-08-2013, 22:30, eng news
Favorite several generations of citizens melodies sound in parks from Vladivostok on June 28. Speech orchestras in city squares Vladivostoktsy had in mind, so this year the brass bands play, not only...

16-03-2013, 04:30, eng news
Russia's budget this year, 130 billion rubles will receive less revenue from value-added tax (VAT). This was announced by Deputy Finance Minister Tatyana Nesterenko. These losses are due to the...

18-04-2013, 11:10, eng news
Investigators in the Primorye Territory has completed work on the criminal case against 26-year-old woman - she is cold and starve her two daughters. Mother hid the body of girls under the porch,...