ЗНАКОМСТВА
КРАСОТА
ЗДОРОВЬЕ
ТУРИЗМ
АВТОНОВОСТИ
НОВОСТИ СПОРТА
Vladivostok residents complain that the hot water has not appeared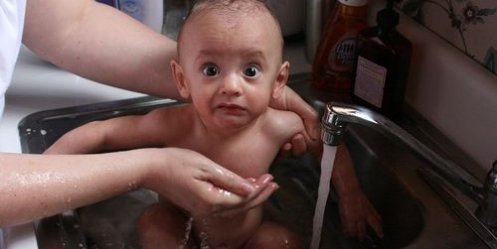 Yesterday Primorye heat network published a list of the return of hot water at 60 locations. But soon the residents of these homes began to complain that the water there was no, or not.
As correspondent Primorya24 in Seaside heating systems, connection goes according to schedule, if something goes wrong, you need to contact the managers of the company, or urban heating network.
In a single urban traffic control service also noted that distinct information they failed to obtain: "Yesterday the outraged citizens called us the day. Unfortunately, we also can not answer questions and advise to apply to management companies ".
Recall, according to the schedule published by the PTS, the hot water will be returned to the living home from 22 to 31 May.

15-05-2013, 11:20, eng news
Repair work was carried out in the autumn of 2012 - the foundation was strengthened structures. Mausoleum opens today......
15-06-2013, 16:30, eng news
Immediately to the site of fire were aimed fire brigades, who arrived on the scene after 3 minutes. Using links smoke protection service, fire penetrated into the apartment, found the victim and...

28-02-2013, 02:40, eng news
Last year, the development of rural areas in the urban district of Artyom was sent from the budget of about 15 million rubles. In Primorye develop remote areas in the territorial administration...
4-04-2013, 08:30, eng news
Today, April 4 in Bolshoi Kamen in the factory "Star" summed up the large-scale interagency exercises for emergency response in the accident at radioactive facilities. Major exercise ended with a...

4-04-2013, 17:30, eng news
How to clean carpet and profitable? Philippines open to residents of Vladivostok. Read the latest issue of the newspaper......

1-07-2013, 16:31, eng news
Land is expensive - it is a fact. Plot for a car Park roads doubly. Here on this and decided to earn a head of the municipal government institution «the service provider» from the city of Dalnegorsk....

15-04-2013, 16:11, eng news
On Sunday, April 14 at 714 to the control of fire protection, it was reported that a private home off the street in the village of Postal Lesozavodsk Kursk region. A day in the Primorye 26 fires...

17-04-2013, 10:00, eng news
Police officers have to find out whether the child was born dead, or his mother decided to get rid of unwanted - the second - his son......

12-04-2013, 12:00, eng news
The likelihood of interplanetary flights to Russia for the first time creates a "compact nuclear power plant with a capacity of 1000 kW with engines on electro-traction."......

2-08-2013, 15:31, eng news
The consequence in the Primorsky Krai enough evidence for a conviction against 61-year-old libertine young children. Aged pedophile sent to prison last year, July 1 pensioner under the pretext of an...