ЗНАКОМСТВА
КРАСОТА
ЗДОРОВЬЕ
ТУРИЗМ
АВТОНОВОСТИ
НОВОСТИ СПОРТА
Sberbank bright names called "Green Marathon"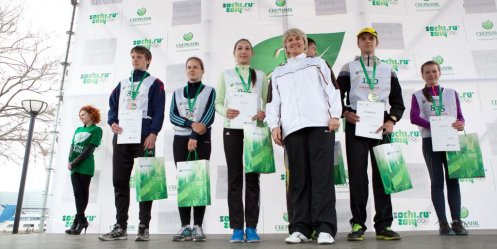 Photo: Savings

Far East held the nationwide race worthy "Green Marathon" - 2013 organized by the General Partner "Sochi-2014" Sberbank and dedicated to the upcoming XXII Olympic Winter Games 2014 in Sochi. Overall, 5500 residents of Khabarovsk, Vladivostok, Blagoveshchensk, Komsomolsk-on-Amur, took to the massive race by showing how to do a lot of active people in the region that support the movement of sports and healthy lifestyle.

In the race in Khabarovsk participated and won in the famous Russian athlete - Master of Sports Sergei Sayapin. This year, he won the bronze medalist Russia in the women's 2000 meters steeplechase. Sergei is also winner of various international competitions. "The event was very good, we do not have enough of these. Often I see people running around on the single, while Sberbank gathered all together. And we, the national team athletes province, joined the marathon to promote a healthy lifestyle, be angry people. For people to feel free to come out and ran, "- said in a media interview Sergei Sayapin.

Among marathoners ran and won Natalia Sergeeva, master of sports in the marathon. Three weeks ago, Natalia took third place in the championship of Russia.

Vladivostok became champions - in the category up to 12 years - Ilya Korabel'nikov Tereshkina and Victoria, up to 18 years - Alex Lopatin and Anna Angelica, 50 years - Ravil ZIGANSHIN Peter and Olga, aged over 50 - Leonid Idol and Olga Kozyrev.

In general, the Green Marathon took an active part of the school and the sports section. "Our athletes could not miss such a major sporting event. We are pleased to support the possibility of a good fit," - said Pavel Makovetskii, the head of the club Khabarovsk regional federation of Taekwondo.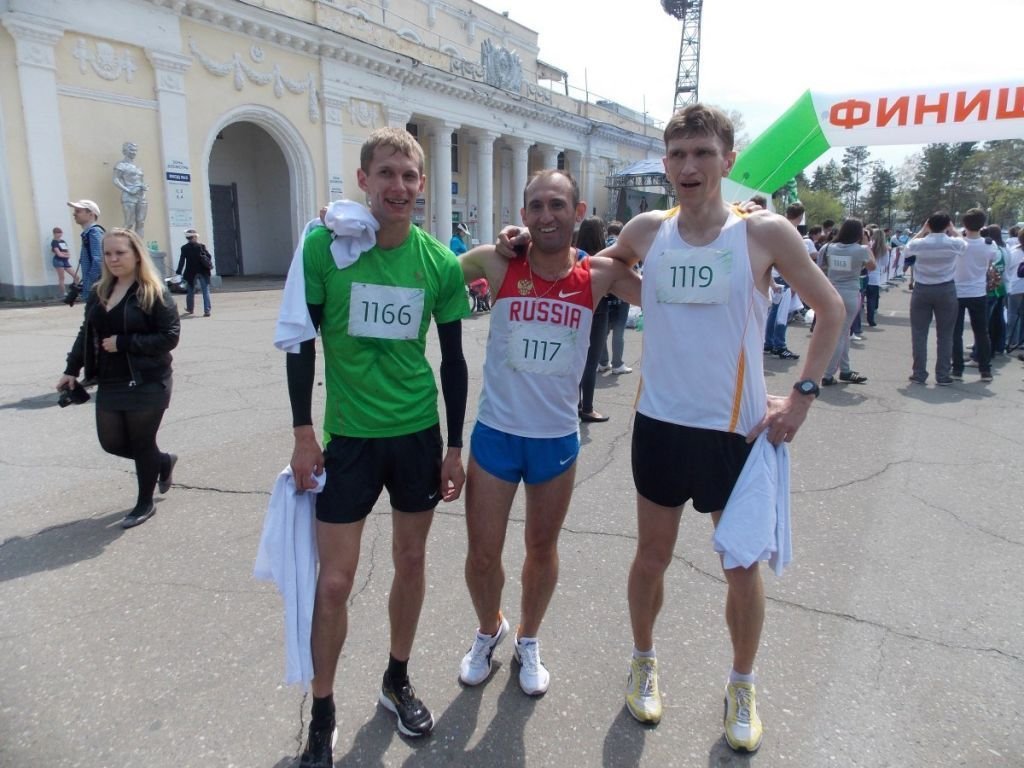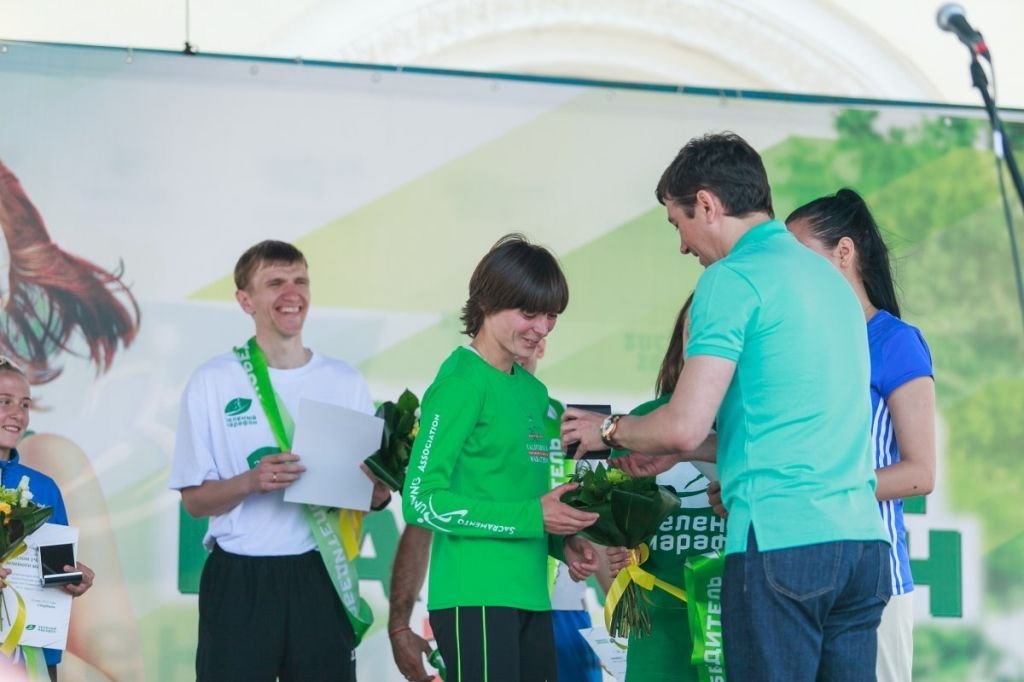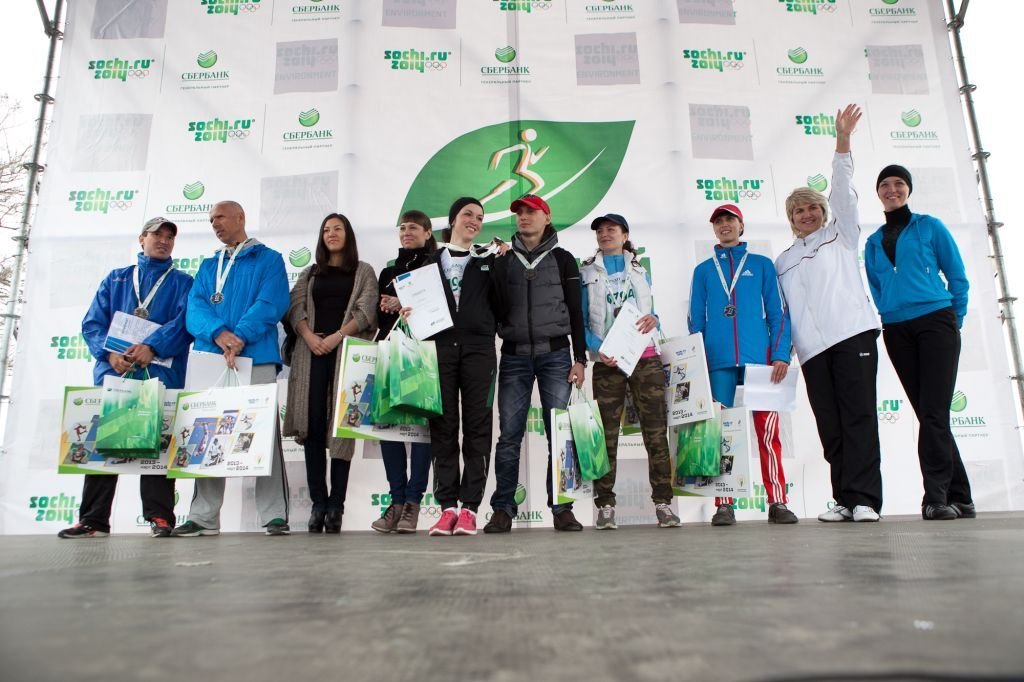 9-04-2013, 09:50, eng news
Pilots of Air Command and the Eastern Military District successfully used cells of air combat in the stratosphere. (PHOTOS)......

10-07-2013, 21:19, eng news
Happy July 9th most of the land was covered by cloud cover. Places were sunny. On the coast remained pockets of fog. In the afternoon, the wind direction changed throughout the north-west, and the...

1-08-2013, 19:31, eng news
Today in Vladivostok was opened Center for Contemporary Art "Dawn." According to the curator Catherine Krylova Center, all visitors center is plenty to do. - We now have in the center of an...

18-09-2013, 10:29, eng news
At the southern edge sometimes a little rain. North-west wind is low to moderate. Air temperature 15 24 ТА C. In Vladivostok, partly cloudy, light rain in the morning. Wind northwest moderate. Air...

10-07-2013, 14:32, eng news
Public organization "Brownie control" of the city of Vladivostok in support of the head of competition "A million for your house." Participants in large-scale project is open to all residents of...

26-05-2013, 21:20, eng news
If the Finance Ministry's proposals are adopted, the payments in 2014 will be able to get all citizens, regardless of their year of birth......

13-09-2013, 12:30, eng news
For September 12 in the Primorsky Territory was 7 fires. To extinguish fires and fires involved 100 personnel and 29 vehicles. Because of the fire damaged buildings, vehicles and other objects in...

26-07-2013, 13:49, eng news
The third Business Development Center opened in Vladivostok Savings on Ocean Ave those 110a. The innovative format of small business service implies not merely the provision of financial services,...
11-06-2013, 12:46, eng news
Lighter last week it was on the streets Novozhilova, 2-nd Construction and Крыгина. Here, experts MUP «ВПЭС established 25 new light district. Local residents complained that the lights in these...

31-07-2013, 20:34, eng news
In a change that took place from 22 to 28 July, was attended by about 4000 people from all regions of Russia. The traditional site of the Savings Bank at the forum this year on the theme "Expand Your...