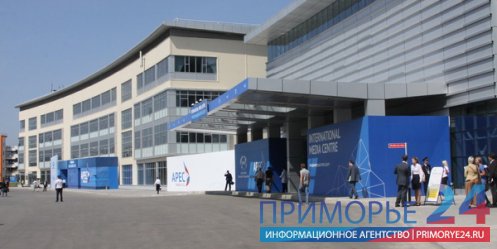 Today, May 22 was held in Vladivostok Stage 4 intra-party vote of "United Russia" for a single candidate for mayor of Vladivostok, whose election will be held on September 8.
As has been reported IA Primore24 among the leaders by a vote of the members of the party "United Russia", its supporters, and the movement of "Popular Front", remain the acting head of the city administration, Igor Pushkarev and Member of the Legislative Assembly of Primorsky Krai, businessman Paul Serebrjakov .
Today the programs of the candidates were assessed residents Pervorechenskij district of Vladivostok. They had the opportunity to ask each party claiming to support iteresah them questions, to assess the key points and abstracts of election programs, to draw conclusions.
Those who are closely following the primaries, ending tomorrow, May 23 has been able to conclude that it is - not a competition programs, but competition will, determination and even moral and volitional qualities of the participants. Therefore, to reach the final, not all of the declared candidates. Even before the vote dropped out of the inner-race Victoria Nikolaeva, in the third stage, "starred" businessman Dmitry Tsarev, they say, and the departure of Kletskina self-promoter.
Obviously, to win the victory was far from an easy task. So, for the first three days of voting Igor Pushkarev scored 1100 points from his party colleagues. It is noteworthy that the first participants in the political history of the Far East of the project "National examination" also expressed support for Igor Pushkarev.
"The vote international experts will be taken into account in the overall program, which will go to the mayoral election candidate of" United Russia ", - BelTA news agency Primore24 chairman of the local council of party supporters Christina Yatsenko.
Significantly that among the participants in the primaries townspeople were presented broad community - from youth to veterans of the war, from students to retirees, from the disabled to members of the public. They noted the statement by Igor Pushkarev large projects: the creation of Vladivostok ring road, designed to link the city center , low water bridge and Elena Peninsula, the implementation of the resettlement program of old and dilapidated housing, the beginning of a unique municipal management company.
"We've done a lot, but you need to do more! That's why I'm going for a second term, turning to you for support, " - Said Igor Pushkarev.