ЗНАКОМСТВА
КРАСОТА
ЗДОРОВЬЕ
ТУРИЗМ
АВТОНОВОСТИ
НОВОСТИ СПОРТА
In Primorye, for riot policeman struck and killed a woman given 2 years of settlement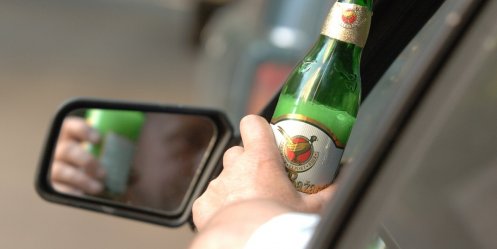 In Nakhodka for an offense against traffic safety convicted former fighter operational company riot squad.
According to the press service of the regional prosecutor's office, Nakhodka court convicted a former soldier of the first task of the regional companies of riot police of the Russian Federation Ministry of Internal Affairs, has been found guilty and convicted under Part 4 of Art. 264 of the Criminal Code (violation of a person driving a vehicle, traffic rules, resulting in the death of a person).
It is proved that, while serving in the police, the man made a traffic accident, which resulted in the death of one of its members. Last October, sat behind the wheel drunk, he broke the rules of the road and hit a woman cross the road. As a result the victim received fatal injuries.
During the trial, the defendant admitted his guilt. While agreeing with the prosecutor, the court found the defendant guilty and sentenced him for what he did to 2 years of imprisonment in a penal colony. In addition, the court has deprived a man to drive the vehicle for a period of 2.5 years.
27-06-2013, 16:32, eng news
During control actions on the identification of implementation of low-quality and dangerous products, employees of the Ministry of internal Affairs and office of Rosselkhoznadzor revealed party of...

13-05-2013, 10:20, eng news
In the city administration decided to hold an international festival of brass bands. Idea was supported by the head of Vladivostok Igor Pushkarev......
28-06-2013, 21:31, eng news
On the stage you will see artists of the Mariinsky theatre Roman Muravitsky, Sergei Skorokhodov and Sergei Semishkur and the Pacific Symphony orchestra under the direction of conductor Tatyana...
18-05-2013, 18:20, eng news
Far East for housing orphans contributed nearly 2 billion......

19-04-2013, 12:00, eng news
At the time of the offense the young man was still a minor, but his accomplice to answer before the law to the fullest......

4-05-2013, 13:40, eng news
Cases sucking mites account for 21 administrative territories......

17-09-2013, 12:41, eng news
Drug addiction as a social phenomenon does not spare not only the consumers potions, but also their parents. Another addict, who lives on the street Karbysheva in Vladivostok for dose Framed own...
13-05-2013, 12:20, eng news
Despite the heavy smoke, the hostess tried to herself tried to put out the machine caught light, but after inhaling smoke, fell unconscious. (PHOTOS)......

25-03-2013, 09:24, eng news
The museum building at the time turned into a cabaret theater of the twentieth century. Many writers, artists, poets and musicians gathered at the ball on one of the most exciting moments in the...

8-03-2013, 09:52, eng news
The famous singer is not the first time arrives in the capital of Primorye - his last concert was a huge success......