ЗНАКОМСТВА
КРАСОТА
ЗДОРОВЬЕ
ТУРИЗМ
АВТОНОВОСТИ
НОВОСТИ СПОРТА
Authorities have identified for the first time in Vladivostok graffiti "legal wall"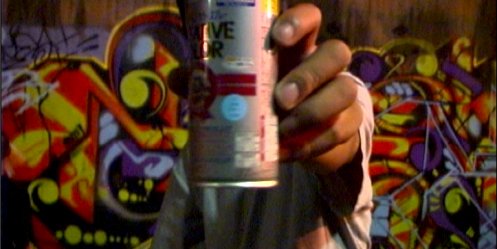 Vladivostok artists began to paint the first official permission is a retaining wall for graffiti - street Okatova, 18.
In the painting involved, writers and teams like Concrete Jungle, Effect, PEACE, DDA, HARM, artist Paul Shugurov and many others. Also take part in the painting of the star of the American street art Gabriel spectrum (Specter), who comes to town with the support of the U.S. Consulate General in Vladivostok.
This wall artists and city officials chose to graffiti together. The painting will be an abstract composition with large color forms Vladivostok muralist Cyril Kryuchkov, who himself came out of the graffiti culture. This composition will wall divided into a plurality sections and these sections artists create their work.
In the center is the work of Gabriel spectrum, which is very much like the idea of "legal walls" because legalization allows authors carefully when developing sketches and most importantly, they can have nothing to fear, quietly draw, develop, improve the style.
Gabriel spectrum - known graffiti artist from the United States, whose work can be seen on the walls in many countries around the world. In Vladivostok, he comes with a creative visit. Gabriel travels and favorite shows on the streets of cities "monuments" of modern life. Paints in the style of photorealism local heroes, characters, streets and people that he liked. It is planned that Gabriel spectrum will arrive in Vladivostok on Saturday, May 25 and immediately go to Okatova paint on the wall.
And Monday, May 27 at 16:00 here it is planned graffiti festival, where artists present their work, talk about yourself, talk to reporters and spectators.
In Vladivostok administration hopes that this "legal wall" will become a new bright art object of the urban environment and show the world the new talents of artists.

27-03-2013, 12:11, eng news
Transformer station in Vladivostok on fire in the street Skipper Gek. The city center remained without electricity. Energoavariya occurred in the center of Vladivostok According to the press service...

11-08-2013, 18:30, eng news
As part of the working group involved in the field audit - employees of the department for the implementation of administrative law MOI of Russia for the Primorye Territory, experts of the department...

7-08-2013, 12:45, eng news
The Investigative Committee in the Primorsky Territory gathered enough evidence to convict 37-year-old resident of the village smartly. She was found guilty of causing death by negligence of their...

19-04-2013, 18:00, eng news
National food does not give up under the onslaught of Japanese sushi, but is undergoing some changes. Instead of traditional dumplings you can apply those in which the filling consists of soup and...

1-07-2013, 21:17, eng news
The fact is that in almost 10 years of minors in orphanages, administrations of these institutions work to protect their rights and legitimate interests are not properly carried out. So, directing...

20-08-2013, 14:02, eng news
On Saturday at the waterfront Crown Prince held a wellness event "Walk walk - to live long." Everyone who came to measure the heart rate, weight, and taught to walk on a Scandinavian. The principle...
10-06-2013, 16:46, eng news
7 June 2013 head of the Ministry of justice of Russia in the Primorsky territory Igor Barannik and President of the Primorsky notary chamber Victor Prischepa signed an agreement on interaction and...
8-05-2013, 20:20, eng news
Russian-Vietnamese painting exhibition "Mayovka" opened in Vladivostok. (PHOTOS)......

22-09-2013, 17:43, eng news
According to Greenpeace, armed officers of the Coast Guard seized belonging to a company icebreaker Arctic Sunrise Thursday. It was an empty day after two activists were removed from the platform...
22-06-2013, 12:46, eng news
Diploma works of architecture students of the Engineering school of the far Eastern state University, which were presented a few days ago for protection before the state certifying Commission, stir...